Helen Rogers Pridgen, MSW, LMSW
Vice President of Programs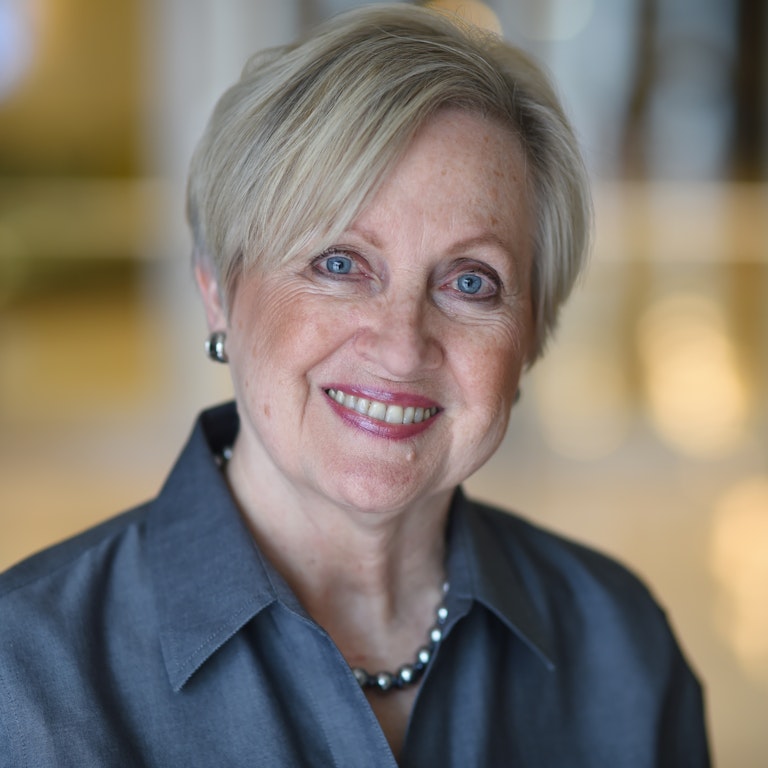 As the Vice President of Programs, Helen Rogers Pridgen, MSW, LMSW oversees AFSP's Prevention and Education and Loss and Healing programs, which includes community-based suicide prevention training, clinician training, AFSP's Healing Conversations program for survivors of suicide loss, and programming for International Survivors of Suicide Loss Day. Ms. Pridgen has been involved in suicide prevention for the last 20 years and brings a deep understanding of the mission having served at the Chapter level, leading programs and advocacy initiatives at the state level and being an instrumental leader in the start of an AFSP Chapter in South Carolina.
Previously, she served as the principal founder and former Board Chair for the AFSP South Carolina Chapter chartered in October 2008, and formerly served as the South Carolina Area Director. After her son's death by suicide in 2000, Ms. Pridgen became involved with AFSP in her search for answers and to help prevent suicide in other families. She was instrumental in implementing South Carolina's first Out of the Darkness Community Walk, as well as growing the Out of the Darkness Walks program to eight different areas of the state.
Ms. Pridgen coordinated South Carolina's first AFSP Survivors of Suicide Day healing conference now offered across the state. In 2006 she served on AFSP's survivor panel filmed in Washington, D.C. for the national Survivors of Suicide Day webcast. She partnered with the SC Department of Education in implementing a More Than Sad training of trainers for school personnel and partnered with the Department of Mental Health in implementation of activities for two federal grants. She also held a leadership role in the relaunch of the South Carolina Suicide Prevention Coalition, the subsequent development of the South Carolina Strategy for Suicide Prevention (2018 – 2025) and was designated to Co-Chair the Coalition in 2020. In early 2020, she was honored by a Senate Resolution for her dedicated service to suicide prevention in the state. In 2015, Ms. Pridgen was named Social Worker of the Year by the National Association of Social Workers in South Carolina.
Helen is dedicated to the AFSP mission in honor of her son and for all those who struggle or who have lost loved ones to suicide.