Anchorage School Wants to Reduce the Stigma Around Mental Health and Promote Suicide Prevention
22 Oct 2021 — 3 min read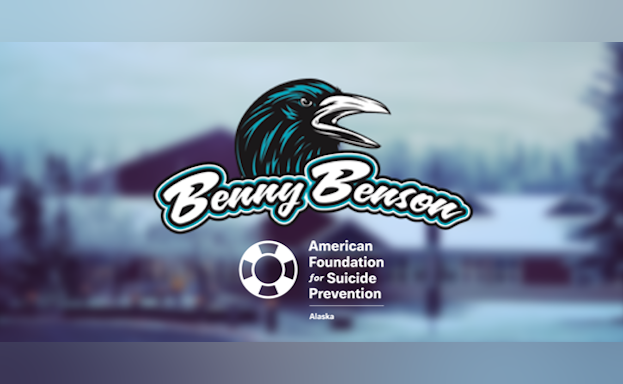 Anchorage School Wants to Reduce the Stigma Around Mental Health and Promote Suicide Prevention
By Dustin Morris
Statewide Area Director – AFSP Alaska
Anchorage, Alaska (October 2021) – One out of three Alaska high school students felt sad or hopeless in the span of a single year, and one out of five attempted suicide, according to the Alaska Youth Risk Behavior Survey (conducted in 2019).
These high numbers are one of the many reasons that it is essential to talk about suicide like any other cause of death. The more we talk, the less stigmatized the idea that we all face struggles and need support becomes.
"As the nation's largest suicide prevention organization, we know that suicide is complex and has many factors. So you can imagine our eagerness to share our community-based programs with the public whenever an opportunity arises," Dustin Morris, Area Director for the Alaska Chapter of the American Foundation for Suicide Prevention said.
In October, Dustin spent six days meeting and presenting to approximately 100+ students and several faculty members at Benny Benson Secondary School.
Teachers combined classes during the early morning periods to learn about the importance of mental health and suicide prevention using the More Than Sad program.
More Than Sad is an evidence-based education program that teaches teens to recognize the signs of depression in themselves and others, challenges the stigma surrounding depression, and demystifies the treatment process.
"Every class is different," said Dustin. "Some had lots of questions, while others did not. No matter how vocal, each class was equally engaged and attentive. I don't recall being that engrossed in any presentation when I was a student at Benny Benson more than 20 years ago."
Suicide is the fifth leading cause of death in Alaska and the first leading cause of death for Alaskans ages 10-24. According to recent reports from the Center for Disease Control and Prevention, Alaska leads the nation in suicide deaths per capita and saw the highest numbers on record in 2019.
"It is vital that students from Benny Benson Alternative High School learn about suicide prevention and mental health. Our school is populated with a high-risk group of students who haven't been successful at traditional schools," said Karen Hobart, Benny Benson School Counselor. "In one year alone, in a school with less than 250 students, we documented 15 suicide risk assessments. Having the conversations about reframing mental health as treatable is so important to our students and staff to hear. The message that mental health is treatable, removes the stigma from having conversations with trusted adults at the school and in the community."
After the presentation, one student said, "Depression is real and the presentation made me feel like I can talk about it without being weird."
Despite its complexity, suicide can be prevented.
Just like there are warning signs and risk factors for other health crises like cardiac arrest, we can learn the warning signs and risk factors that can help prevent people from dying by suicide.
Prevention can start early, far in advance of the problem, or prevention can occur closer to the time of the crisis. Time can be a critical and life-saving measure. Typically, a life can be saved if you allow the person's suicide risk to subside or get through that period of distress and get mental health help. To prevent suicide, we need to identify persons who may be suicidal and take an active role in connecting them to help before they take action to end their lives.
Remember, you do not have to be a mental health professional to show support and reach out to those struggling. Learn the warning signs and find resources at afsp.org.
If you or someone you know is in crisis, call the National Suicide Prevention Lifeline at 1-800-277-TALK (8255) or text TALK to the Crisis Text Line at 741741.
To learn more about the AFSP Alaska Chapter and to request a free educational and prevention program presentation, please visit afsp.org/alaska or email [email protected].
The American Foundation for Suicide Prevention is dedicated to saving lives and bringing hope to those affected by suicide. AFSP creates a culture that's smart about mental health through education and community programs, develops suicide prevention through research and advocacy, and provides support for those affected by suicide. Led by CEO Robert Gebbia and headquartered in New York, and with a public policy office in Washington, D.C., AFSP has local chapters in all 50 states with programs and events nationwide. Learn more about AFSP in its latest Annual Report, and join the conversation on suicide prevention by following AFSP on Facebook, Twitter, Instagram, and YouTube.