Colorado Coming Together Out of the Darkness Experience
5 Aug 2020 — 1 min read
Tagged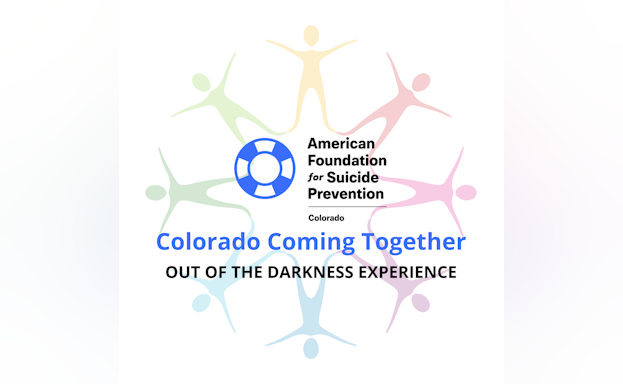 While the Out of the Darkness Walks in Colorado are going to be different in 2020, our mission to Save Lives and Bring Hope to Those Affected by Suicide has not changed. We are a strong and resilient community, united in our effort to fight suicide, raise awareness, educate our communities, support those who have lost loved ones, and support those with lived experience. We use our voices and share our stories to provide hope.
We invite you to join us in September 2020 for National Suicide Prevention Month!
We're working hard to plan meaningful opportunities to connect and inspire you, and we will share more details about our exciting plans in the coming weeks. We want to keep you up-to-date with the most current information so be sure to sign up and join us!
UPCOMING E-VENTS
Out of the Darkness KICK OFF Weekend
When: Saturday, September 12th, 2020
Time: 10:00 am MST
What: We'll HEAR from and SEE AFSP Supporters from Colorado (outside the Denver Metro Area) - share why suicide awareness and prevention is important to all of us.
How: We want to HEAR and SEE you - have the opportunity to be a part of the KICK OFF Weekend by sharing your video snippets and selfies with us by 8.31.2020!
Show us why you are a part of Together to Fight Suicide.