Meet the 2023 Board of Directors and new Area Director!
28 Feb 2023 — 10 min read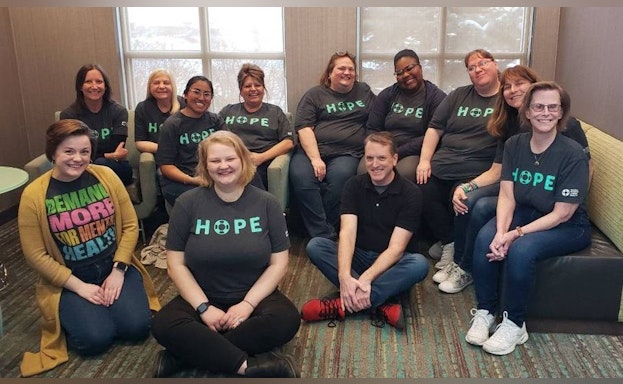 2023 Board of Directors
Meet the AFSP Nebraska Chapter's Board of Directors! The Board of Directors is complete with dedicated professionals and passionate advocates who serve as the Executive Community and as Chairpersons of our Committees. We are incredibly grateful for the time, energy and expertise these volunteers bring to our organization, making work in Nebraska possible.
Welcoming our New Area Director
We are also excited to introduce Nebraska's new Area Director, Grace Manley! Together with the Board and our passionate team of volunteers, Grace is here to increase suicide prevention resources and awareness across the state.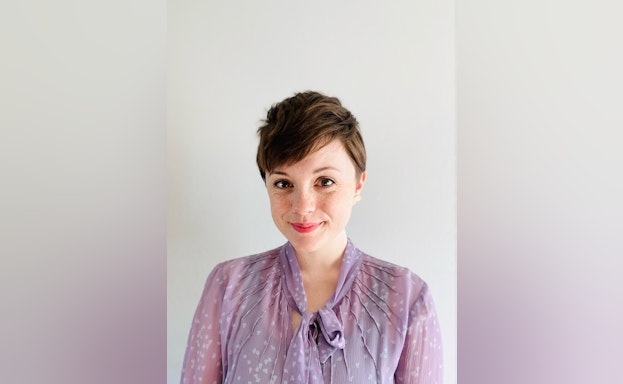 Grace Manley
Area Director, Nebraska


I am thrilled and honored to be joining the Nebraska AFSP Chapter as Area Director. With a diverse background in nonprofit administration, education, and the arts, I center creativity, community, and collaboration in my work. I'm excited to help this chapter grow by working with the excellent Board of Directors and our valued team of volunteers to expand the reach and impact of AFSP across Nebraska.
In 2014, I participated in my first Out of the Darkness Walk. I walked "in celebration of my brave sister," grateful that she chose to stay after years of struggle as an adolescent. I walk into this new position as Area Director in honor of the family and friends I have lost to suicide, including my Uncle Dougie in 2020, and for the ones I love who grieve their own losses. I approach this work with deep compassion for people from all walks of life struggling with mental health, a sense of belonging, and loss across the state, and with so much hope for healing, life-giving connection, and radical change.
I welcome you to join the NE AFSP Chapter on this heartfelt journey to Stop Suicide in Nebraska. Your voice and your story matter.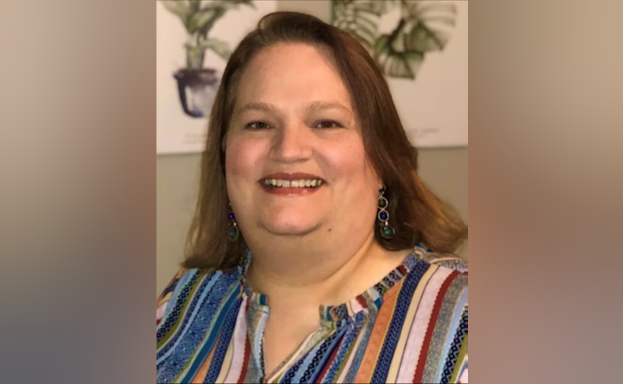 Jennifer Sparrock, LCSW LIMHP
Chapter Chair, Field Ambassador

Having the opportunity to volunteer with AFSP since 2017, I have had the great fortune to work with some of the bravest, most resilient, people I know.

I am excited to be a part of the multidimensional approach AFSP demonstrates through its Programs and Education, Advocacy and Research. Touching the micro and macro dimensions of this public health issue are essential.

As a licensed clinical social worker, I have spent much of my career serving individuals with mental health issues - many of whom have experienced suicidal thoughts and crises. I currently serve as the manager of Nebraska's first Psychiatric Emergency Services department at Nebraska Medicine.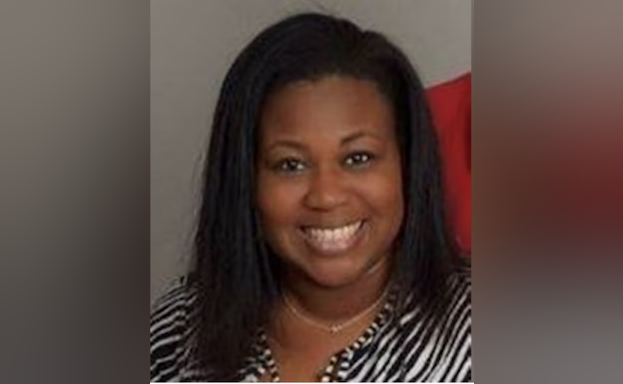 Tia Manning, LMHP LPC LADC
Chapter President


My name is Tia Manning, and I am on the Nebraska Chapter Board of Directors. I have been involved with AFSP since 2019 after I lost a client to suicide. Since then, I am passionate about educating the community on mental health and suicide prevention. I began volunteering and joined the board in January 2021.

I enjoy volunteering with and meeting members of the community who are also striving to educate the community on mental health and suicide prevention. I also enjoy helping with the Talk Saves LIves and More Than Sad presentations. I am currently on the Project 2025 Committee, working specifically to bring education and support to those currently in corrections facilities about suicide and mental health.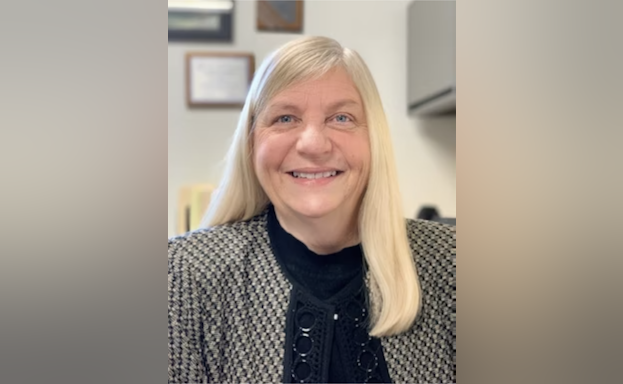 Aileen Brady
Chapter Treasurer
Nominations & Leadership Chair


My name is Aileen Brady, and I am the Chief Operating Officer at Community Alliance, an organization providing integrated whole-person health care including psychiatric and counseling services paired with primary care, and supported by a range of rehabilitation, employment, and community services to address individual needs. I first became involved in AFSP when I met Jeanne and Frank who would be our Nebraska Chapter founders. I walked in an early Out of The Darkness walk in Omaha and met others who had lost a loved one to suicide. Seeing the passion of the volunteers helped me know this was the organization I wanted to volunteer with and be a part of.
While all the research, advocacy, support, and programming AFSP does is critically important, raising mental health and suicide prevention awareness in our community effects change in thinking, in attitudes toward mental health and ultimately makes our community stronger. Our hope is to prevent families, friends, neighbors, and classmates from ever losing a loved one. Our efforts in the Nebraska Chapter are focused on the mission of AFSP: Saving lives and bringing hope to those impacted by suicide.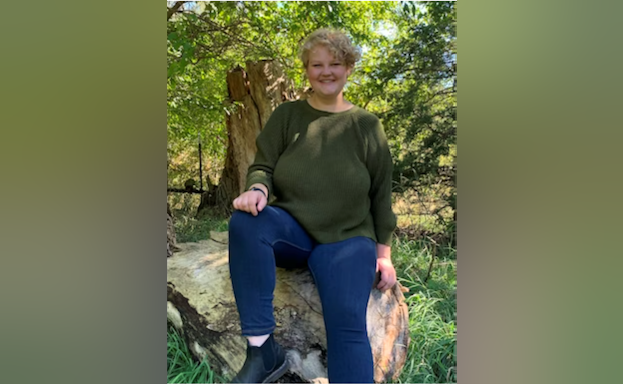 Emma Sidel
Chapter Secretary


Hello, my name is Emma Sidel and I am a fourth-year student at the University of Nebraska- Lincoln, studying Forensic Science. I first heard of AFSP in high school, a few years after my family lost my cousin to suicide. This loss inspired me to become involved with AFSP in 2017, and I have been involved with AFSP Nebraska since 2018. I have served as the Primary Programmer (2018-2019), Assistant Walk Chair (2019-2020), and Walk Chair (2020-2022) of the UNL Out of the Darkness Campus Walk for Suicide Prevention.
During my time on the AFSP Nebraska Board of Directors, I would like to involve students in Nebraska in the conversations about mental health and suicide prevention. I hope to see more young people having "awkward" conversations about mental health and feeling comfortable talking about suicide prevention.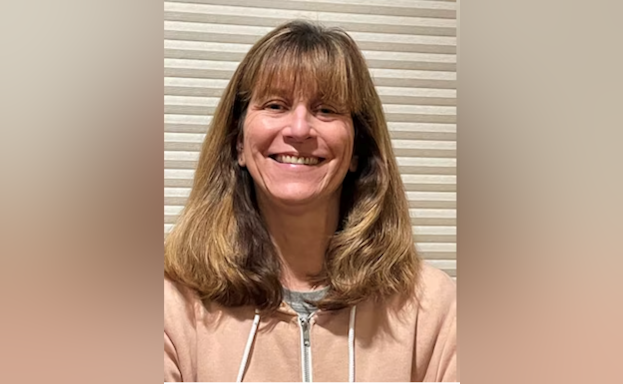 Debby Fehr
Chapter Director

My name is Debby Fehr, and I am a reading teacher in Omaha, Nebraska. I became involved with the AFSP after losing our oldest son, Joseph, unexpectedly to suicide in 2018 when he was twenty years old and away at college. We are forever heartbroken, and I can never explain how much we miss him. To advocate and educate for suicide awareness, prevention and mental health is now one of my main purposes in life -- along with being the best mother I can be to all our four children.

Six months later, our family and friends began raising awareness and money for the Out of the Darkness Walk as Team Joe Fehr. Since then, we've become more and more involved with the Walk and our AFSP Nebraska Chapter. Suicide should never have taken Joseph's life. It should never happen to anyone. Suicide can & should be prevented (and that's the goal of the AFSP). We will honor and celebrate Joseph every day for the rest of our lives -- and at the same time, help to save others so that they can continue to #livelikejoe. This is why I recently became a member of the AFSP Board. I promise to do everything I can to fight this devastating, misunderstood, stigmatized and lethal enemy: suicide.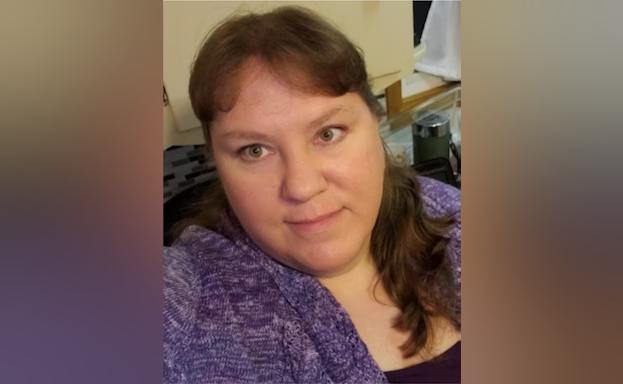 Jennifer Krajewski
Chapter Director
Programs & Education Chair, Healing Conversations Team

My name is Jennifer Krajewski. I have been involved with AFSP for 3 years, after meeting up with other passionate members at a conference. I lost my brother in 1998, and after speaking with other survivors, I discovered that my story gave others hope. My brother lived in a rural area that had few resources available to help him, and I found that there was a similarity where I live currently, and so I made the decision to work to bring more resources and support to my area.

In addition to being a facilitator and field advocate for AFSP, I am also the team coordinator for the Southwest Nebraska LOSS Team, and the coordinator for the North Platte Suicide Prevention Coalition. I serve on the Board of Directors for our local homeless shelter, and I am also on a Foster care Review board. Also, I work with several community agencies and veteran's agencies to ensure people are aware of the resources and support available in my community.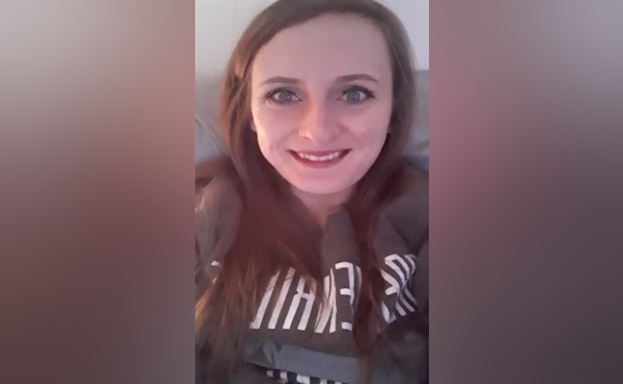 Megan Langer
Chapter Director


My name is Megan Langer. I was introduced to AFSP 8 years ago after we lost my uncle to suicide. My family and I participated in our first Out of the Darkness walk in Des Moines, Iowa. In April 2019 we also lost my cousin to suicide so I decided I needed for my own sake and for my family's sake to figure out how we could spread awareness about mental health and suicide. Last September we put on an event called "Here For One Another Day" as a memorial for my cousin and decided to make it an annual AFSP fundraiser. In 2021 I joined the AFSP Nebraska Chapter board and I could not be more excited about the opportunity to save other families from the heartache my own has felt!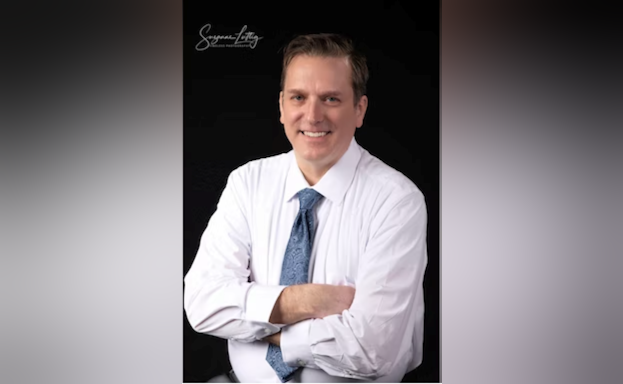 Jason Orton
Chapter Director
Public Policy Chair


My name is Jason Orton. I lost my girlfriend to suicide in 2013. My first connection to the AFSP was September 12, 2016, when I attended my first Out of the Darkness Walk in Omaha. I soon started attending Days at the Capitol events along with the UNL Campus Walks since I am a resident of Lincoln. Eventually, I took the Talk Saves Lives training through the AFSP and have done the presentationonline and in-person a number of times.
I work for an Association Management Company and am findingw ays to connect my involvement in the AFSP with my day job. I love attending the Omaha walk and the Campus walk here in Lincoln. I lok to try to help the AFSP have a bigger presence in Lincoln beyond the campus walk and the Day at the Capitol.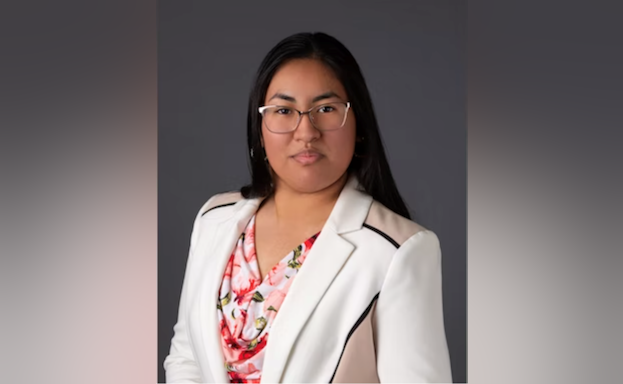 Jennifer Reyna
Chapter Director

My name is Jennifer Reyna and I learned about AFSP Nebraska when I was in my sophomore year in college (2014). It was around that time that I was also first hospitalized and was diagnosed with major depressive disorder. I am the Siembra Salud (Grow Wellness) Coordinator at the Latino Center of the Midlands where I get to implement health education and urban agriculture programming for low-income families. I also get the opportunity to share with my community the importance of mental health and the impact it has played into the Latino community.

Having personally gone through my own mental health battle and learned from many peers around me showed me that I deserve to live a meaningful life which gave me my purpose. I remember meeting Jenn Moffett a couple of years ago for UNO's Campus walk and seeing the community support young adults that have struggled to earn themselves a higher education degree. I saw the amazing things AFSP offers for people from all walks of life and now I want to help make it grow in inclusivity and ethical understanding. Being a young Latina, I know that it becomes a difficult topic to introduce to older generations that did not understand about mental health and how it destroys families.
I enjoy volunteering for Out of the Darkness community and campus walks, as well as tabling at Capitol Day or really any other event to tell people how imporant it is to take care of yourself and bring kindness to others.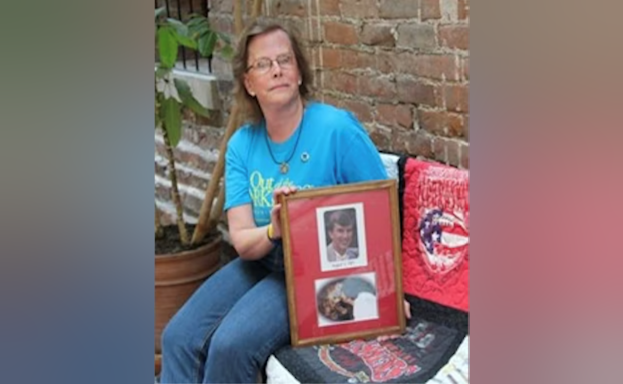 Joann Thurlow
Chapter Director
Loss and Healing Chair, Healing Conversations Coordinator

My name is Joann Thurlow. I am an Omaha Public Schools teacher. I found AFSP after the death of my husband, Steven in 2003.

I went to Kansas City for their Out of Darkness walk. The next year was the 1st Omaha walk and I was there. After that I slowly became more active as a volunteer until I became a board member. After becoming a board member, I became even more involved in aspects of AFSP such as planning for the Omaha walk, tabling events, and educational programming.

The Healing Conversations Program (known previously as the Survivor Outreach Program), which is peer to peer support for someone who has lost someone to suicide, became an opportunity for our chapter. We knew it was needed. I soon became the coordinator of the program for our state. I am grateful for opportunities to support loss survivors. I am thankful that we can offer resources now that were not available to me in 2003 for loss survivors, as our goal is to save lives and bring hope to those affected by suicide.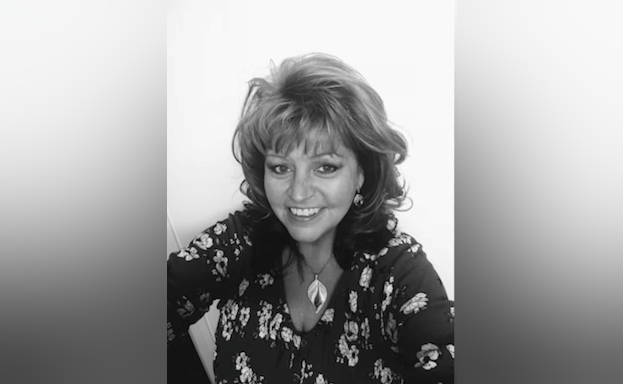 Donna Wolff
Chapter Director
Programs & Education, Healing Conversations Team

My name is Donna Wolff and I lost my 18 year old son Zebulun to suicide on March 1, 2009. After losing my son, I took the training through AFSP to become a facilitator of a support group and went on to become a trainer in More Than Sad, It's Real and now GIZMO. I have taken part in the Capitol Awareness Days in NE and am part of the Healing Conversations Team.

Being Native American, and now an enrolled member of the Santee Sioux Nation, I feel driven to provide the necessary educational piece to the tribes to help end the stigma and taboo of the topic of suicide. I am a trainer in all aspects of suicide prevention, intervention, and postvention. Upstreamwork and knowledge is vital in saving lives.

No one needs to walk their brain health journey alone or their grief journey alone. We are all here for one another and it is so imporant for all to know YOU ARE WORTHY!
Jeanne Pfeifer and Frank Brichacek
Chapter Founders


Jeanne lost her 16-year-old daughter Amanda to suicide in 1995. Frank had experienced the loss of his grandfather to suicide early in his life. Frank and Jeanne attended one of the very first AFSP Out of the Darkness Walks in Kansas City in 2004. There they found a community of fellow loss survivors and met the AFSP National staff. Jeanne and Frank were passionate about bringing the walk to Omaha, and so they did. They coordinated the first Omaha Out of the Darkness Walk on October 23, 2005 and had 200 walkers. After coordinating several successful walks, they chartered the AFSP Nebraska Chapter in 2008.
Jeanne and Frank felt it was critical to bring both the walk and a grassroots chapter to Nebraska to spread awareness and education about suicide because "you can't fix what you are not talking about." Suicide Prevention has become a family passion as multiple generations of their family are involved as volunteers, advocates and walk chairs across the state. Frank and Jeanne are so grateful for all the volunteers and advocates that carry on the important mission they started. Frank often reminds volunteers and supporters "You will never really know for certain just whose life you will be saving."