Meet Our Board Members - Kathy Goodman
5 May 2022 — 2 min read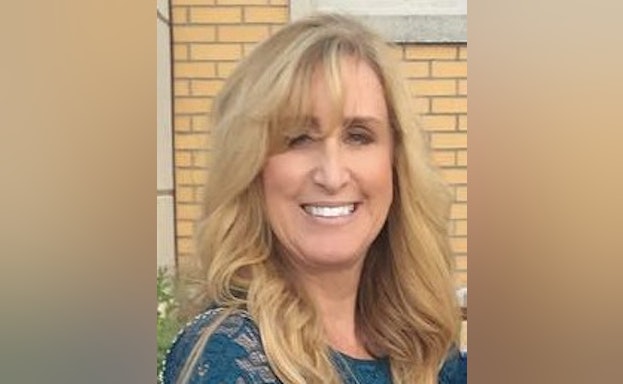 Name and Board Title
Kathy Goodman, Board member
Tell us a little bit about your background – personal and/or professional.
I obtained my Masters in Management degree from Webster University and Bachelor of Arts degree from Trinity College. Throughout my career, I have always volunteered with organizations with a passion for social responsibility and helping the disadvantaged. My career as a Paralegal provided me the ability to assist in the representation of abused, neglected or abandoned women and children in the courtroom. I suffered my own life-changing event when I lost my 17 year old son, Cody, to suicide December 24, 2013. This loss was the impetus for aligning myself with the American Foundation for Suicide Prevention and my desire to support those in need, particularly troubled teenagers. I have been involved with the Pasco County Out of the Darkness Walks and am steadfast in my goals to advocate for suicide prevention, and to provide compassionate understanding to survivors.
What city do you call home?
Hernando Beach, Florida
Where did you grow up?
Westport, Connecticut
What are some of your favorite hobbies?
Walking, yoga, anything to do with water, traveling, spending time with my dog, reflecting
What might someone be surprised to learn about you?
I was born in Spain and travelled to and/or lived in over 15 countries
Why did you become involved with AFSP-CFL?
I initially got involved with ASFP as a form of therapy. As I became more immersed in volunteering, taking the educational courses offered and ultimately an active role on the Board, I realized my life had been re-purposed. My values are aligned with the mission of AFSP-to save lives (via educating and public policy) and reaching out to those struggling (via healing conversations and events)
What was your first introduction to AFSP?
I volunteered for the Pasco County Out of the Darkness Walk. I was curious about AFSP and thought helping with an event would be a stepping stone
What is one of the most important things you would share with the community about AFSP?
AFSP is bound together by concerned people of your community who care, understand and are trying desperately to prevent suicide
Anything else you'd like to share?
With the tools provided by AFSP, I would like to reach out to my local community because resources are limited as far as education on suicide prevention and a forum for reaching out to survivors
What are three unexpected items on your desk?
A model Lamborghini race car (my dream car); a level (hardware instrument) representing my preference for balance and a genuine imperial Roman coin (a gift from my husband because we are both interested in history and since neither of us listened in history classes when we were young-we're re-learning what we missed)