Meet Our Board Members: Anthony Naguiat
9 May 2022 — 3 min read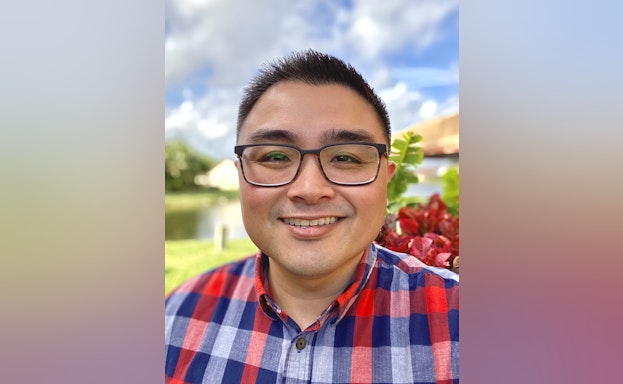 Name and Board Title:
Anthony Naguiat – Chapter Board Chair
What city do you call home?
Boca Raton, FL
Tell us a little bit about your background – personal and/or professional.:
I was born in the Philippines and soon after, my family moved to the US, living in Hawaii for a few years, then Southern California where I spent most of my childhood. I moved to South Florida in 1997 for high school and have been here since.
Professionally, I went to undergrad and earned my Bachelor's degree in Psychology, then my Master's degree in Mental Health Counseling in 2007, getting licensed in 2010. Since then, I've done quite a bit in the field including community mental health with youth and families, program and intern supervision, college student counseling for undergraduate and graduate students, substance use disorder treatment center work, insurance utilization management and special investigations, and now private practice full-time working with adult clients. One of my primary specialties currently is helping those with trauma/complex trauma. I am also a Certified EMDR clinician and Approved Consultant.
Where did you grow up?
Southern California for most of my childhood, then from 14 on in South Florida.
What are some of your favorite hobbies?
Travel, being a foodie, photography.
What might someone be surprised to learn about you?
I am not a fan of heights…or spiders.
Why did you become involved with AFSP-SEFL?
I joined the Southeast FL board around late 2015/early 2016. After attending our first walk and speaking to the area director at the time, my colleague and I created a loss survivor group in Boca Raton due to a lack of resources in the area at the time, which we co-facilitated for a little over 4 years. In 2015, we also helped co-facilitate our first of several International Survivors of Suicide Loss (ISOSL) Day events, which occur on the Saturday before American Thanksgiving. Having known people personally who've taken their lives or who have struggled with lived experience, as well as clients who've struggled with loss or lived experience themselves, I've seen the need for the increased support, prevention education, resources, etc. in the community.
What was your first introduction to AFSP?:
My colleague and I connected with the area director at the time around 2014 or 2015 to attend and table at the Palm Beach County walk at John Prince Park, where we also met the walk/board chair, Adriane.
Personal Favorites:
What is one of the most important things you would share with the community about AFSP? AFSP is not only about prevention education. They are a large source of funding for research around suicide prevention and also strive to provide loss and healing programs (ISOSL Day, Healing Conversations – which pairs a loss survivor with a fellow volunteer loss survivor), advocacy, and training for clinicians around suicide bereavement/postvention where available.
Anything else you'd like to share?
I'm just happy to be a part of a wonderful chapter and organization.
What are three unexpected items on your desk?
Nothing unexpected, it's usually water (gotta stay hydrated), coffee (gotta stay caffeinated), and a snack (gotta stay energized) lol.
Do you have a hidden talent?
I love to cook.