Meet Our Board Members - Jason Tompkins
9 May 2022 — 2 min read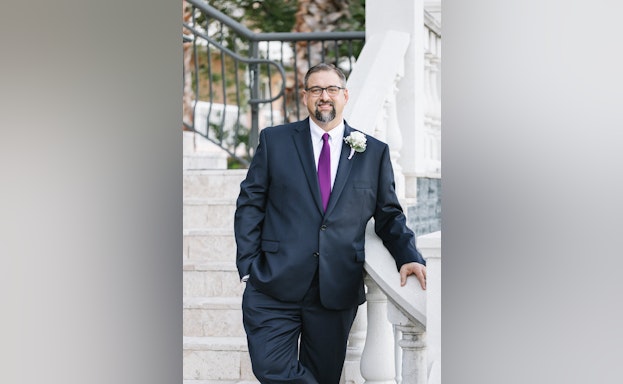 Name and Board Title
Jason A. Tompkins Board Member
What city do you call home?
St Petersburg, Florida
Tell us a little bit about your background – personal and/or professional.
I grew up in Mississippi and am the eldest of three children. As a middle schooler I took an interest in music which turned into playing in brass bands in school, college, and The Salvation Army. I last played the tuba and have traveled the world including Jamaica, Hawaii, Mexico and France with my horn. In college, I studied Psychology and moved to Florida after graduation. My first job was in the Juvenile Justice and then later Foster Care Systems. After a brief stint as a youth pastor, I returned to school and earned a Master in Social Work Degree. A few years after graduation, I opened a private psychotherapy practice where I work with adults diagnosed with Asperger's Syndrome, men hoping to improve and enhance their relationships, as well as those looking for hope and meaning in the aftermath of suicide loss.
I'm the lucky husband to a wonderful wife, Carly. I'm convinced she decided to hyphenate her last name so her initials would be CAPT, she's the family captain! I'm also the thankful dad to 12 year old Cecelia who teaches me something about myself and life every day.
Where did you grow up?
Hinds County Mississippi
What are some of your favorite hobbies?
I really enjoy gardening. Ironically, one does not need to be good at something to call it a hobby 😊 I also enjoy skeet and trap shooting.
What might someone be surprised to learn about you?
I have a collection of about 300 Pez dispensers.
What was your first introduction to AFSP?
My mom died in 2006 and in 2008 I read a book called No Time to Say Goodbye by Carla Fine. In the appendix she listed AFSP as a resource. In 2008 I streamed the Survivor Day Program at home as I emptied the dishwasher. I needed two hours to empty that dishwasher because I'd watch a little, cry a little, and put up a little. There were many things I was familiar with in the program including sadness, anger, and tears. What I was not familiar with and what I decided to invest my time in finding again was those moments when the participants, all survivors of suicide loss, smiled or even at times laughed. I thought if they could laugh again then it would be quite possible for me to do the same.
Personal Favorites:
What is one of the most important things you would share with the community about AFSP?
Your life has value.
What are three unexpected items on your desk?
What's really unexpected is that at this moment my desk is clean. I can clearly see every square inch of the desktop!
Do you have a hidden talent?
I'd be completely content sitting in front of a table full of mud bugs. (IYKYK😊)