Meet Our Board Members: Marie Dudek Brown
5 Mar 2021 — 1 min read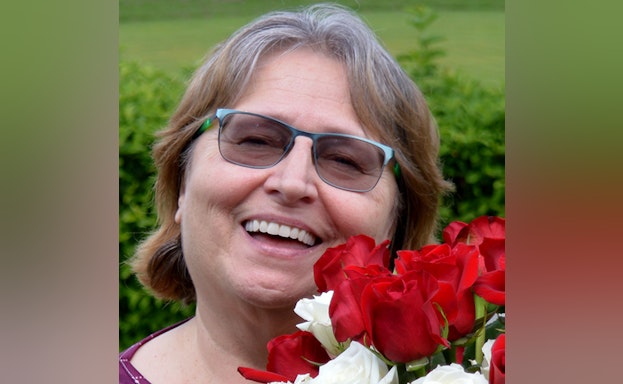 Name and Board Title
Marie Dudek Brown – One of the original founding members of the Central FL Chapter, previous Chairperson and currently serving as a board member
Tell us a little bit about your background – personal and/or professional.
I work from home for a consulting firm, Think! Inc. | 5600blue, which specializes in B2B sales and negotiation training and consultation. I have been with the organization since 2001, being blessed to bring my job with me when I moved to Florida in 2005.
What city do you call home?
Clermont, Florida
Where did you grow up?
Chicago, Illinois – northwest side of the city in an area called Norwood Park
What are some of your favorite hobbies?
Photography, painting (watercolor and acrylic) sewing, walking
What might someone be surprised to learn about you?
I once took a week-long class on the trapeze in 2008.
Why did you become involved with AFSP-CFL?
To help others; either in their healing journey after a suicide, or educating others about the symptoms and warning signs to be aware of
What was your first introduction to AFSP?
An Out of the Darkness OvernightWalk in Chicago in 2005 where we displayed photographs and art from the unNOTiced display. It was a very hot day, and after being outside all day with the display, I completed 13 miles of the 20-mile walk.
What is one of the most important things you would share with the community about AFSP?
Suicide can impact anyone. Taking exquisite care of our own mental health is of the utmost importance. The educational and advocacy efforts of AFSP have grown so much over the years that I have been involved and for that, I am so grateful.
Anything else you'd like to share?
My beautiful 22-year old daughter, Natalie Gillett, died by suicide in 2003.
What are three unexpected items on your desk?
Soul collage cards I created, a water container for paintbrushes, an inspirational poem (Start now.)
Do you have a hidden talent?
I guess it's still hidden even from me!