Meet Our Board Members: Monique Coleman
June 9, 2022 – 1 min read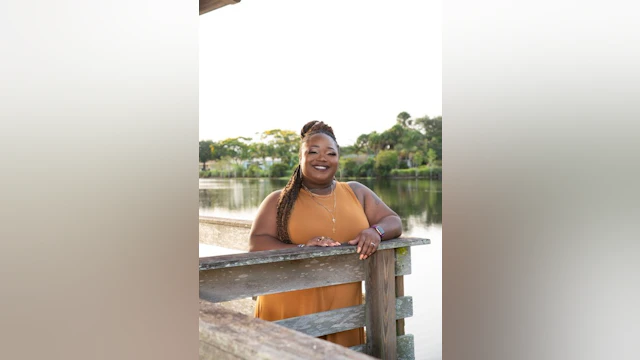 Name and Board Title:
Monique Coleman, Board Member
What city do you call home? / Where did you grow up?
Fort Lauderdale, FL
Tell us a little bit about your background – personal and/or professional.
I'm a mother of 2 who enjoys family time. Creating new memories, while honoring our loved ones keeps me going. I have always been a teacher at heart. I remember as a child I would always be the teacher, while my little brother was my student. Teaching and helping others has always been a passion of mine. I was that friend people could come to for advice or support. After moving to Port St. Lucie in 2009, I returned to school at IRSC to pursue a bachelor's degree in Human Services. After completion, I began working as an Advocate at a local domestic violence shelter. I transitioned over into the prevention role at Tykes & Teens, 3 years ago. Graduated from Nova Southeastern University with my Master's in Education in 2020. Since then, I'm continued to be active in the community.
What are some of your favorite hobbies?
Baking! Planning Events (family trips, birthdays, etc.)
What might someone be surprised to learn about you?
I have my own baking business. Baking started off as a hobby but it has bloomed into something amazing. I've baked/decorated over 300 cupcakes for an event. Also, each year I put together a photoshoot for Families who've lost a child through pregnancy and/or infant loss.
Why did you become involved with AFSP-SEFL?
I started attending the Out of the Darkness walk initially as part of my job. We decided to be a vendor at the walk. This continued year after year. I was invited to be apart of the committee for the walk. When the opportunity became available for me to join the board, I was eager to take on this new role.
What was your first introduction to AFSP?
Out of the Darkness Walk- Treasure Coast 2016
Personal Favorites:
Place to Visit: Orlando, New Orleans
Movie: Alice in Wonderland
Food: Wings
What is one of the most important things you would share with the community about AFSP?
You are not alone! There is support and resources available
What are three unexpected items on your desk?
Words of Affirmations, Crackers, and Pillow 😊