Meet your 2021 AFSP Nebraska Board of Directors
1 Feb 2021 — 12 min read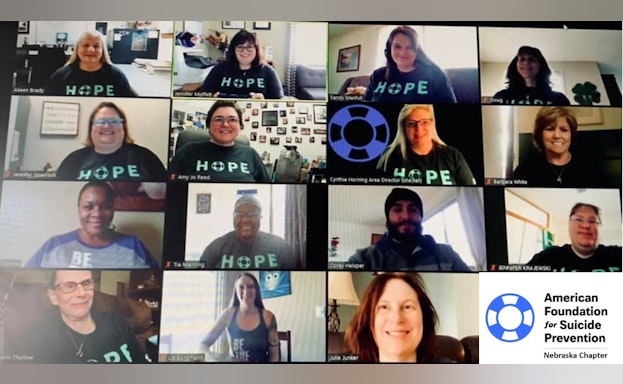 2021 AFSP Nebraska Board of Directors
Meet our dedicated professionals – the volunteers who serve on our Board of Directors, as our Executive Committee and as Chairpersons of our Committees. Their leadership and generosity make our work in Nebraska possible.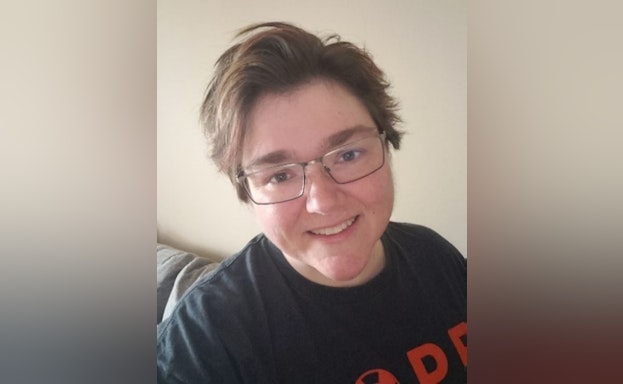 Amy Reed
Chapter Co-Chair
Omaha OOTD Walk Chair, Communications and Social Media Ambassador, Fundraising Chair, Healing Conversations Team
Hello! My name is Amy Reed, I learned about AFSP Nebraska in 2011, which is when I lost my best friend Terri to suicide. I am proud to be one of AFSP Nebraska's Co-Chair, as well as the Omaha Community Walk Chair, Social Media Chair, and the Social Media Ambassador for our state! I also serve as member of the Healing Conversations Program, provide Suicide Prevention training through Programs & Education, and I am a Field Advocate as well, advocating to my city, state, and national representatives why we need to be smarter about mental health and suicide prevention.
I am honored to hold space on several other committees also. I am happy to step in when anyone needs help! My husband of over 25 years, Russ and our daughter, Samantha, also volunteer for AFSP Nebraska. I am so honored to have them by my side to fight for suicide prevention!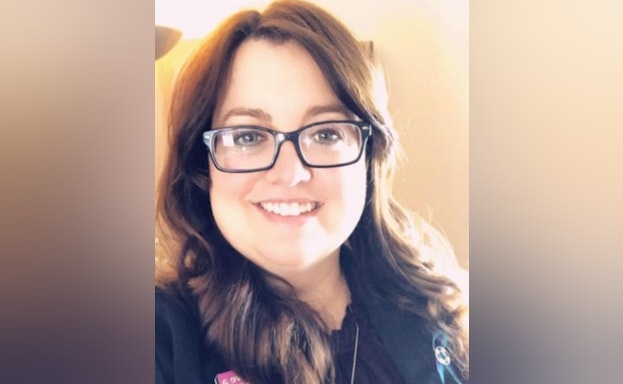 Jennifer Moffett
Chapter Co-Chair
National Chapter Leadership Council, Project 2025 Champion, Field Ambassador, Healing Conversations Team
My name is Jenn Moffett, and I am a Nebraska Chapter Board co-chair and a member of the AFSP National Chapter Leadership Council. I have been a national advocate for AFSP since 2016. I am a Global Program Manager for PayPal and have the unique opportunity to share what I have learned about mental health and suicide prevention with other employees as a PayPal facilitator for the Suicide or Survive program, Mind Yourself.
I lost my stepfather, Tom, to suicide in 2004. In 2012 my family and I found the AFSP and a community of other survivors and a voice for our grief. My first AFSP event I volunteered for was the 2012 Omaha Out of the Darkness Walk and I was overwhelmed with how many in the community have been impacted by suicide like my family. With the AFSP I have the privilege to advocate for people who suffer like my stepfather to bring them hope. I stand with those who have lost someone to suicide to reassure them they are not alone.
I enjoy facilitating suicide prevention programming in the effort to build communities that are smart about mental health. Because of AFSP, I now consider myself a warrior for mental health and suicide prevention.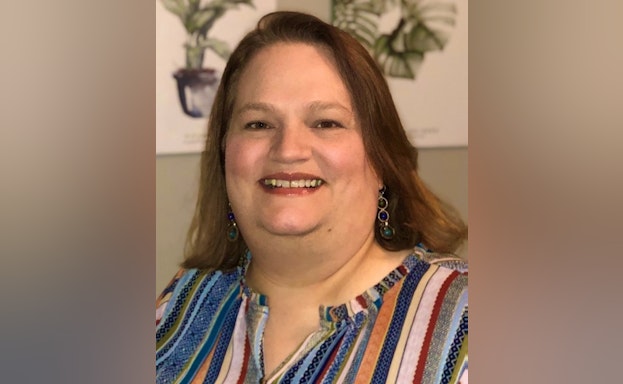 Jennifer Sparrock, LCSW LIMHP
Chapter President
Field Ambassador
Having the opportunity to volunteer with AFSP since 2017, I have had the great fortune to work with some of the bravest, most resilient, people I know.
I am excited to be a part of the multidimensional approach AFSP demonstrates through its Programs and Education, Advocacy and Research. Touching the micro and macro dimensions of this public health issue are essential.
As a licensed clinical social worker, I have spent much of my career serving individuals with mental health issues - many of whom have experienced suicidal thoughts and crises. I currently serve as the manager of Nebraska's first Psychiatric Emergency Services department at Nebraska Medicine.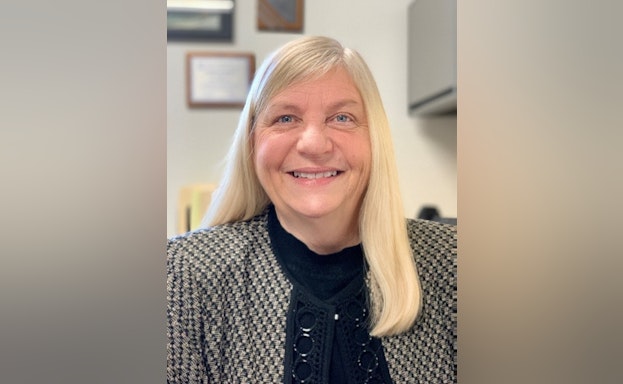 Aileen Brady
Chapter Treasurer
Nominations & Leadership Chair, Public Policy Chair
My name is Aileen Brady, and I am the Chief Operating Officer at Community Alliance, an organization providing integrated whole-person health care including psychiatric and counseling services paired with primary care, and supported by a range of rehabilitation, employment, and community services to address individual needs. I first became involved in AFSP when I met Jeanne and Frank who would be our Nebraska Chapter founders. I walked in an early Out of The Darkness walk in Omaha and met others who had lost a loved one to suicide. Seeing the passion of the volunteers helped me know this was the organization I wanted to volunteer with and be a part of.
While all the research, advocacy, support, and programming AFSP does is critically important, raising mental health and suicide prevention awareness in our community effects change in thinking, in attitudes toward mental health and ultimately makes our community stronger. Our hope is to prevent families, friends, neighbors, and classmates from ever losing a loved one. Our efforts in the Nebraska Chapter are focused on the mission of AFSP: Saving lives and bringing hope to those impacted by suicide.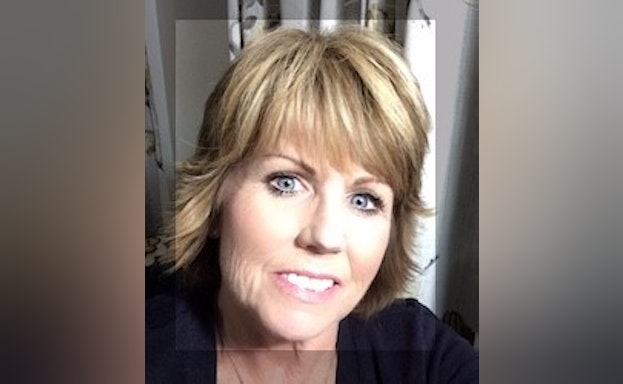 Barb White
Chapter Secretary
I became aware of AFSP in 2005 after losing my brother Michael to suicide. Michael was my third brother to die by suicide; my older brother Raymond died in 1982 and in 1984, my oldest brother John died.
After Michael's death, I discovered AFSP and the "National Survivor of Suicide Loss Day" (now known as International Survivor of Suicide Loss Day) My two surviving siblings and I drove to Norfolk, Nebraska to attend and there we met Jeanne and Frank (our chapter founders) and as they say, the rest is history.
The following year, 2006, my family and I began volunteering for the Out of the Darkness Walk in Omaha, Nebraska and have done so ever since.
My family, my friends and some incredible volunteers have run registration for the walk and other local AFSP events every year since then. Running registration is a job I have come to love and look forward to each year.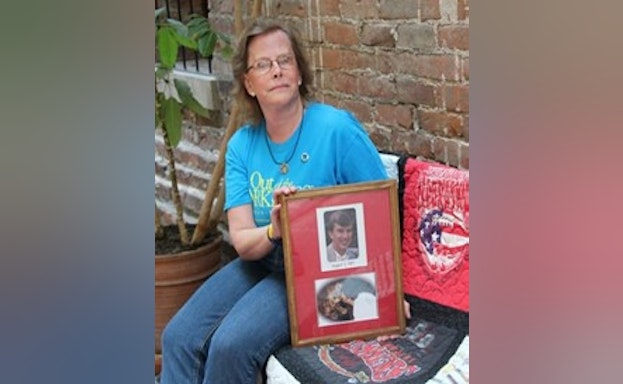 Joann Thurlow
Chapter Director
Loss and Healing Chair, Healing Conversations Coordinator
My name is Joann Thurlow. I am an Omaha Public Schools teacher. I found AFSP after the death of my husband, Steven in 2003.
I went to Kansas City for their Out of Darkness walk. The next year was the 1st Omaha walk and I was there. After that I slowly became more active as a volunteer until I became a board member. After becoming a board member, I became even more involved in aspects of AFSP such as planning for the Omaha walk, tabling events, and educational programming.
The Healing Conversations Program (known previously as the Survivor Outreach Program), which is peer to peer support for someone who has lost someone to suicide, became an opportunity for our chapter. We knew it was needed. I soon became the coordinator of the program for our state. I am grateful for opportunities to support loss survivors. I am thankful that we can offer resources now that were not available to me in 2003 for loss survivors, as our goal is to save lives and bring hope to those affected by suicide.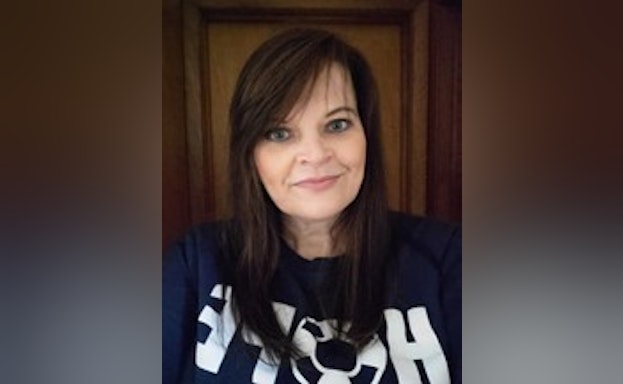 Sandy Manfull
Chapter Director
Programs & Education Co-Chair, Grand Island OOTD Walk Chair
I am Sandy Manfull, I live in Grand Island. I got involved with the NE Chapter in 2018 by coordinating the 1st Out of the Darkness walk in Grand Island. In January 2019 I became a board member and in 2020 I became a co-chair of the Program & Education committee. Breaking the stigma about suicide and mental health is extremely important to me, so many people including myself deal with mental illness and suicide ideation. It has been an honor for me to be a part of such a wonderful organization that touches so many lives.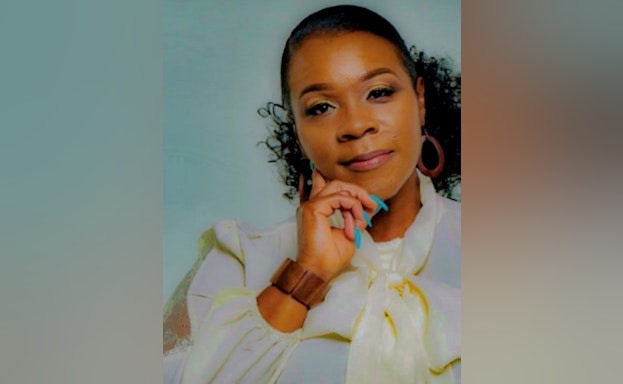 Nicole Mitchell
Chapter Director
Programs & Education Co-Chair
My name is Nicole Mitchell, and I am a manager in Juvenile Services where I work with youth who are underprivileged and underserved. Most times these youth are system involved.
I began volunteering with AFSP just a few short years ago. When I was a young mother of two and pregnant with my third child, I made an attempt on my own life and I remember not getting the adequate support that I so desperately needed. I also remember the loneliness and shame I felt while lying in my hospital bed. Something that no one who has just made an attempt at suicide should ever have to endure.
My goal is to reduce the stigma of mental health care in the black community by advocating for mental health care and Against suicide. Being a volunteer with AFSP has been one of the most rewarding experiences in my life. It is a blessing to be a part of such a wonderful organization and an honor to serve alongside such amazingly passionate people.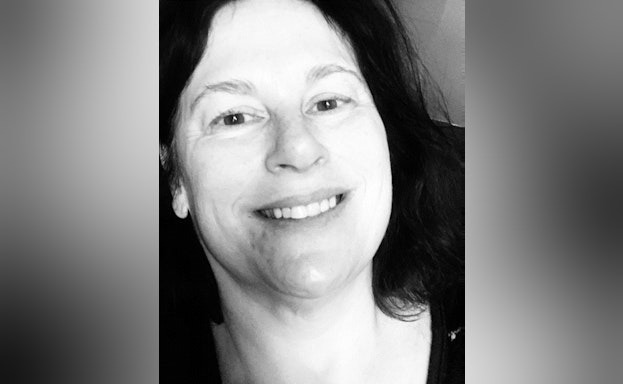 Julie Junker, RN BSN
Chapter Director
Volunteer Recruitment Chair
Hello, I am Julie Junker, like most AFSP volunteers at one point, I'd never thought much about suicide, even going through Nursing School. I lost my husband of 25 years, Vern, to suicide 7 years ago. Losing Vern, I realized I needed to step up my volunteerism in the suicide prevention community. When I am struggling with work as a Hospice Nurse Case Manager, volunteering with AFSP lets me know that I am helping, and paying it forward. I like to think that Vern is looking down and thinking good things.
My first involvement with AFSP was at the 2015 Omaha Out of the Darkness Walk. It was then that I realized I was not alone. Vern had been gone about 7 months. I had seen a story on the Out of the Darkness Walk, and upon attending, it was the first time in 7 months that I felt understood. I was among people with the same type of pain. And that really impressed me. That is where I met other active volunteers and that is where the ball got rolling.
I attended Support Group Facilitator Training through AFSP in St Louis in the Spring of 2016. I became a Nebraska Board Member in 2017. My primary emphasis is in Loss & Healing, and I am also the Chair of the Volunteer Committee. I am presently focusing on the Volunteer Committee, working hand in hand with other Committees, and focusing on bringing in more active volunteers through Volunteer 101!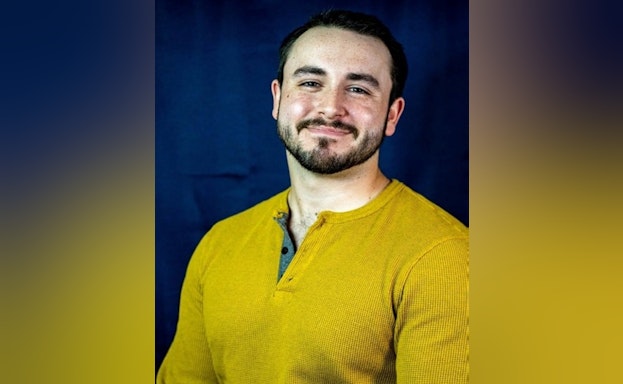 Addison Helsper
Chapter Director
Healing Conversations Team
My name is Addison Helsper, and I lost my best friend Dave to suicide in October 2017. Knowing only a couple of people in Nebraska, I decided to fulfill Dave's dream, and moved to Omaha from Wichita, KS to begin work as Boystown in 2018. During my local travels, I heard a spot on 89.7 The River about Healing Conversations (previously Survivor Outreach Program), and eventually met with two volunteers. I became an AFSP Nebraska Board Member in 2020, and am now one of those Healing Conversations Volunteers, as well as a part of the Omaha Area Walk Committee and Programs & Education.
I currently work as a Clinical Case Manager at a local Community Outreach Organization AND at the Boystown National Lifeline. I am also an American Association of Suicidology Certified Crisis Counselor, which comes in handy when I volunteer for the National Suicide Prevention Lifeline!
I am very passionate about working with LGBTQ+ communities, focusing on Trans inclusion in AFSP. My goal for the future is research engagement and motivation for teens on adverse subjects and enhancing the suicide prevention information we have today.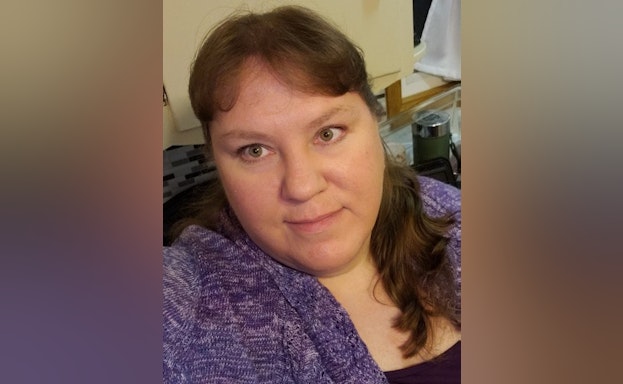 Jennifer Krajewski
Chapter Director
North Platte OOTD Walk Chair, Healing Conversations Team
My name is Jennifer Krajewski. I have been involved with AFSP for 3 years, after meeting up with other passionate members at a conference. I lost my brother in 1998, and after speaking with other survivors, I discovered that my story gave others hope. My brother lived in a rural area that had few resources available to help him, and I found that there was a similarity where I live currently, and so I made the decision to work to bring more resources and support to my area.
In addition to being a facilitator and field advocate for AFSP, I am also the team coordinator for the Southwest Nebraska LOSS Team, and the coordinator for the North Platte Suicide Prevention Coalition. I serve on the Board of Directors for our local homeless shelter, and I am also on a Foster care Review board. Also, I work with several community agencies and veteran's agencies to ensure people are aware of the resources and support available in my community.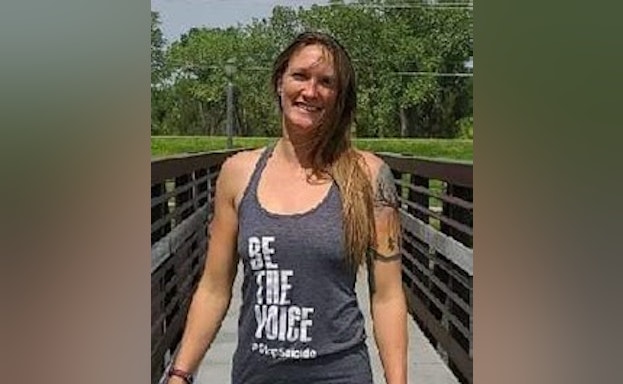 Liz Borgmann
Chapter Director
Sidney OOTD Walk Chair
I have been a volunteer for AFSP since 2018, when I coordinated my first Out of the Darkness walk in Sidney. Since then, I have become a Nebraska Chapter board member, I have facilitated community education programs throughout the southern panhandle, held table events, and I became an AFSP advocate.
I am blessed to have this opportunity to bring hope to those in the local area. I believe that bringing people hope is free and should be given to everyone. It is important to bring hope to those that suffer from loss of suicide and to those that struggle with the thoughts of suicide. It is important to teach others in our communities, how to bring hope to others and to find hope intrinsically.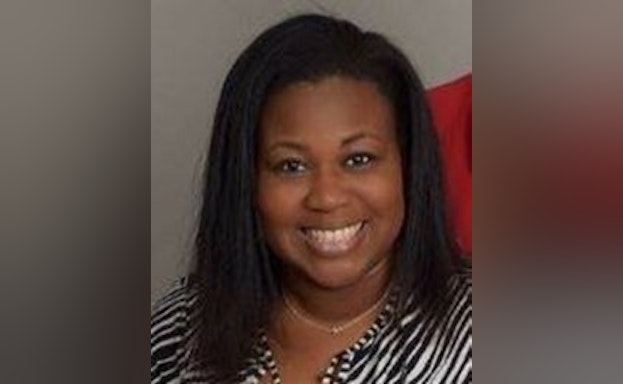 Tia Manning, LMHP LPC LADC
Chapter Director
My name is Tia Manning, and I am on the Nebraska Chapter Board of Directors. I have been involved with AFSP since 2019 after I lost client to suicide. Since then, I am passionate about educating the community on mental health and suicide prevention. I began volunteering and joined the board in January 2021.
I enjoy volunteering with and meeting members of the community who are also striving to educate the community on mental health and suicide prevention. I also enjoy helping with the Talk Saves Lives and More than Sad presentation. I am currently on the Project 2025 Committee, working specifically to bring education and support to those currently in corrections facilities about suicide and mental health.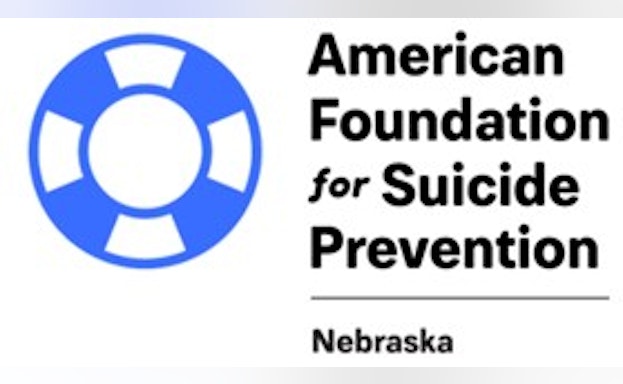 Debby Fehr
Chapter Director
My name is Debby Fehr, and I am a reading teacher in Omaha, Nebraska. I became involved with the AFSP after losing our oldest son, Joseph, unexpectedly to suicide in 2018 when he was twenty years old and away at college. We are forever heartbroken, and I can never explain how much we miss him. To advocate and educate for suicide awareness, prevention and mental health is now one of my main purposes in life -- along with being the best mother I can be to all our four children.
Six months later, our family and friends began raising awareness and money for the Out of the Darkness Walk as Team Joe Fehr. Since then, we've become more and more involved with the Walk and our AFSP Nebraska Chapter. Suicide should never have taken Joseph's life. It should never happen to anyone. Suicide can & should be prevented (and that's the goal of the AFSP). We will honor and celebrate Joseph every day for the rest of our lives -- and at the same time, help to save others so that they can continue to #livelikejoe. This is why I recently became a member of the AFSP Board. I promise to do everything I can to fight this devastating, misunderstood, stigmatized and lethal enemy: suicide.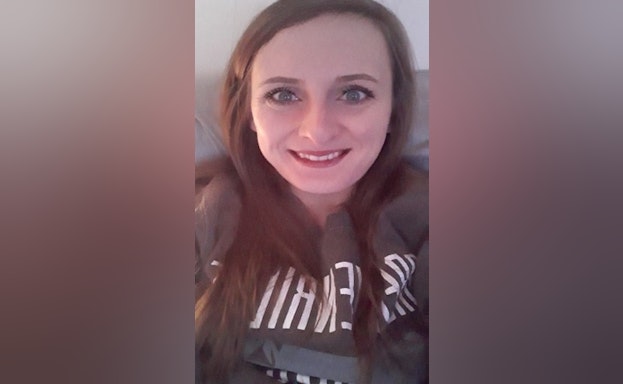 Megan Langer
Chapter Director
My name is Megan Langer. I was introduced to AFSP 8 years ago after we lost my uncle to suicide. My family and I participated in our first Out of the Darkness walk in Des Moines, Iowa. In April 2019 we also lost my cousin to suicide so I decided I needed for my own sake and for my family's sake to figure out how we could spread awareness about mental health and suicide. Last September we put on an event called "Here For One Another Day" as a memorial for my cousin and decided to make it an annual AFSP fundraiser. In 2021 I joined the AFSP Nebraska Chapter board and I could not be more excited about the opportunity to save other families from the heartache my own has felt!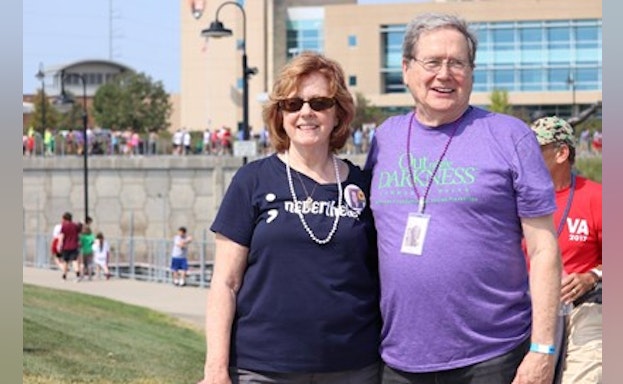 Jeanne Pfeifer and Frank Brichacek
Chapter Founders
Jeanne lost her 16-year-old daughter Amanda to suicide in 1995. Frank had experienced the loss of his grandfather to suicide early in his life. Frank and Jeanne attended one of the very first AFSP Out of the Darkness Walks in Kansas City in 2004. There they found a community of fellow loss survivors and met the AFSP National staff. Jeanne and Frank were passionate about bringing the walk to Omaha, and so they did. They coordinated the first Omaha Out of the Darkness Walk on October 23, 2005 and had 200 walkers. After coordinating several successful walks, they chartered the AFSP Nebraska Chapter in 2008.
Jeanne and Frank felt it was critical to bring both the walk and a grassroots chapter to Nebraska to spread awareness and education about suicide because "you can't fix what you are not talking about." Suicide Prevention has become a family passion as multiple generations of their family are involved as volunteers, advocates and walk chairs across the state. Frank and Jeanne are so grateful for all the volunteers and advocates that carry on the important mission they started. Frank often reminds volunteers and supporters "You will never really know for certain just whose life you will be saving."