Meet the NCAC Board of Directors
13 Oct 2020 — 9 min read
Tagged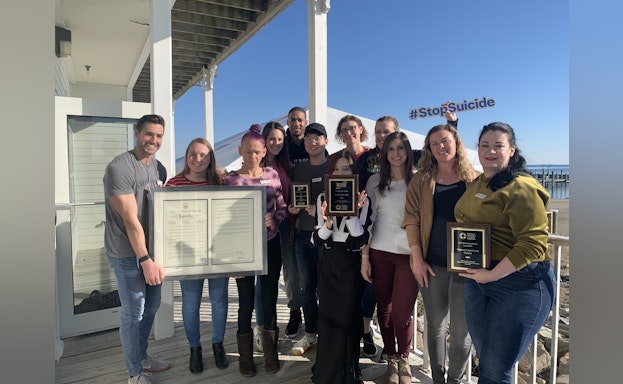 AFSP NCAC Board of Directors
Ali Walker, Board Chair
Since the loss of a close friend to suicide in 2010, Ali has been volunteering as a suicide prevention advocate in hopes of reducing stigma and supporting those affected by suicide. During her time as an undergraduate at The Ohio State University, she focused on peer education and secured a $21,000 grant to fund annual programming for mental wellness and suicide prevention that has since continued. It is through these early experiences that she discovered AFSP and participated in the Out of the Darkness (OOTD) Walk in Columbus, OH. After moving to the Washington, D.C. area she found the National Capital Area Chapter. She did her first D.C. OOTD Walk in 2015 where she met her now husband Chris, and in 2016 joined the chapter's board of directors. She also works as a Physician Assistant in critical care medicine, and hopes to elevate the conversation around mental health among health care workers both for themselves and for their patients. "AFSP has given me a community, and is a constant source of hope and inspiration. I am priveleged to work alongside so many dedicated advocates who give of their time to make this world a better place for everyone", says Walker. She is a Rochester, NY native with an affinity for chocolate and the great outdoors, and spends her down time with her husband and their golden retriever slash unofficial AFSP NCAC mascot "Otie".
Email: afsp.ncac.boardchair@gmail.com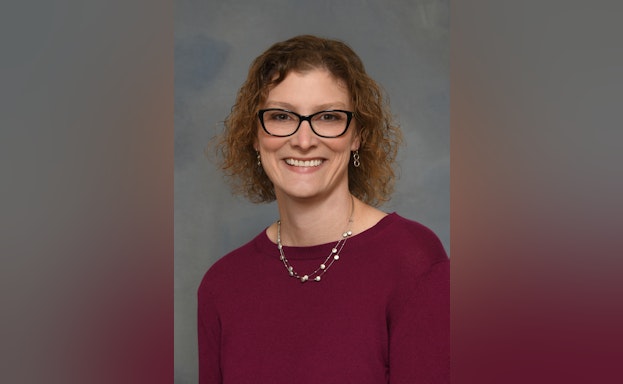 Virginia Lindahl, President
Virginia is a Clinical Psychologist in the D.C. metro area. She attended undergraduate at the George Washington University where she studied psychology and political science, and later went on to earn her masters and PhD in Clinical Psychology at the Catholic University of America. Over the years she has applied her passion for mental health in a number of volunteer capacities both nationally and abroad. She volunteers with the American Red Cross Disaster Mental Health team, offering psychological assistance to victims and first responders, and provides pro bono mental health services to survivors of gun violence and their families through Give An Hour. Virginia joined the AFSP NCAC board in October 2019 and has been a passionate advocate for those affected by suicide. She serves on the Project 2025 Committee and has taken an active role supporting advocacy, education, and loss survivor programming within the chapter. In her free time, you may find her camping out in the Shenandoah with her son and their therapy dog, Page. They may or may not also be snacking on Heath bars (well, except for Page).
Email: afsp.ncac.president@gmail.com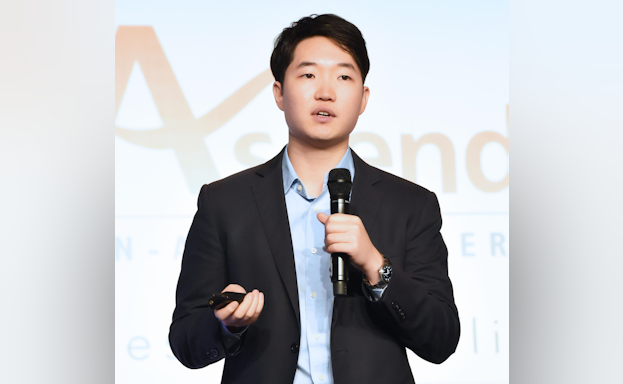 Eugene Cho, Secretary
When it comes to data management, look no further. By trade, Eugene is a data science consultant who advises federal agencies on their data strategy. He has been volunteering for the National Suicide Prevention Lifeline as a crisis worker since early 2019 and developed a tremendous appreciation for the difficulties of living with suicidal ideation. Eugene led the walk team for his company at the 2019 Washington, D.C. Out of the Darkness Walk and proved to be one of the top fundraisers that year in a highly contested (friendly) fundraising battle for the #1 slot! After a successful season of fundraising, Eugene set out to become more involved with AFSP's mission and joined the board in February 2020. For anyone looking for a good spot to eat fried chicken, email Eugene for his latest ranking (yes, as a true secretary should, he has a stored spreadsheet of best fried chicken in the area).
Email: afsp.ncac.secretary@gmail.com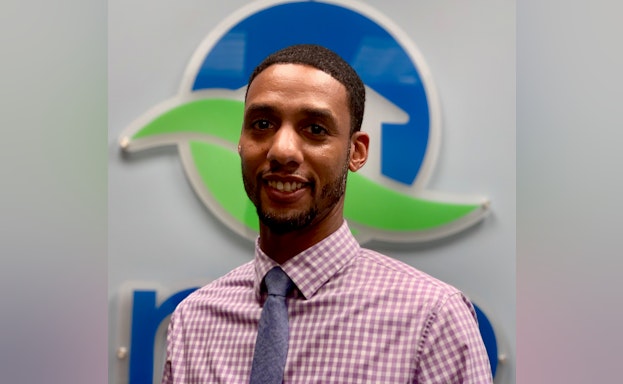 Keith Tate, Treasurer
Professionally, Keith is a highly talented Portfolio Manager overseeing more than 1300 HOA and condominiums throughout the Northern Virginia area with a background in Business Managemet. He has applied his organizational and management skills to support the stewardship of our chapter finances and ensure that the funds raised are being well spent to further suicide prevention initiatives in the national capital area. Keith first became involved with AFSP volunteering at the registration table for our Loudoun and Manassas Out of the Darkness Community Walks. He is passionate about this cause as an individual who has been personally affected by suicide, and wrote in his application to the board, "I want to make a difference, tell my story, and if in doing so I can reach one person and save a life it will all be worth it." When Keith isn't crunching numbers, you can find him spending time with his two beautiful daughters and drawing.
Email: afsp.ncac.treasurer@gmail.com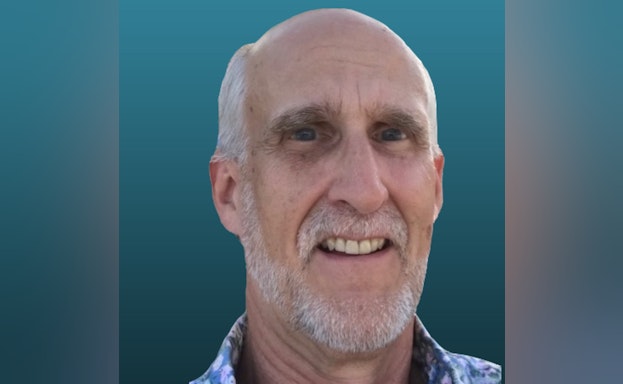 John Sener, Volunteer Chair
For almost 20 years, John ran an educational consulting practice focused on co-creating knowledge leading to positive change in education, learning, and society. He is committed to applying his experience, knowledge, and skills toward promoting more meaningful societal awareness and understanding of mental health and suicide. John discovered AFSP as part of his grief journey after losing his son Chris to suicide in 2017. He started his activities with AFSP as a participant/fundraiser in the DC Out of the Darkness walk in 2018 and the National Out of the Darkness walk in Boston in 2019. John joined the AFSP NCAC board in November 2020, and he has also worked as a volunteer with NCAC's Marketing and Loss and Healing Committees. In addition to his various volunteer activities, John enjoys spending time training for triathlons and other fitness pursuits, performing improv on a local indie team, dabbling with comedy sketch writing, and who knows what will come up next.
Email: afsp.ncac.volunteers@gmail.com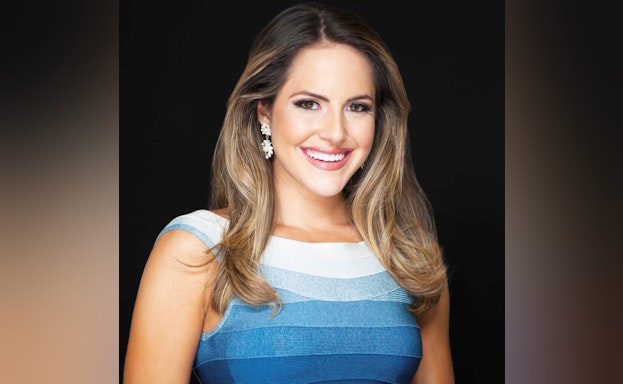 Hannah Menzner, Education Chair
Our Education Chair comes to us all the way from Boise, ID! By day she is a consultant and graduate from UVA where she earned her B.S. in Commerce. She developed an interest in suicide prevention after becoming a trained volunteer for a local crisis hotline where she responded to numerous calls from individuals struggling with thoughts of suicide. It was through that experience that she found her passion for mental health advocacy and education. After moving to the Washington, D.C. area in 2018 she began volunteering with AFSP NCAC and quickly set out to lead educational programming across the region. Hannah has helped to formalize the chapter's Education Committee thereby increasing the volume of education presentations being delivered as well as sharing AFSP resources with a greater portion of the community. As one would expect from a girl from Idaho, Hannah can not only teach you about suicide prevention but can also offer great insight to the world of potatoes. She is a talented pianist and lover of the Girl Scouts' Thin Mint cookies.
Email: afsp.ncac.education@gmail.com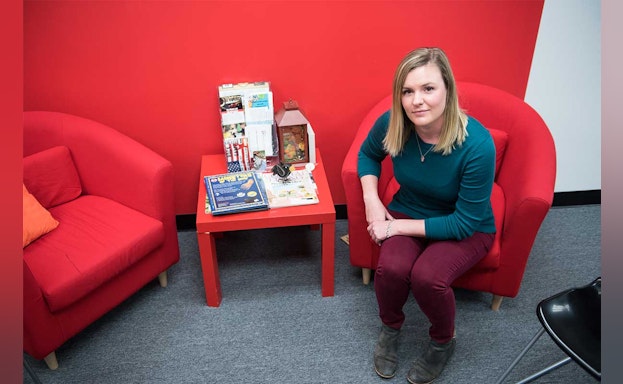 Jessica Lincoln, Development Chair
Jessica grew up a "military kid" though she considers Virginia Beach to be her home, where her family ultimately settled after her father retired from his career in the Navy. She earned her B.A. in English Literature with a focus on Shakespearean drama with a minor in Biochemistry at the College of William and Mary. Jessia has gone on to become an entrepraneur, operating learning centers for children in the metro area. Following the loss of her younger brother, Kevin, to suicide in 2016, Jessica sought out training opportunities to become a bereavement support group facilitator for children and teens which she now hosts weekly. She began volunteering with AFSP at the Loudoun Out of the Darkness Walk and has gone on to take a lead role in several other chapter events. As Development Chair, she builds meaningful relationships with volunteers and community partners who share our passion for suicide prevention. In her spare time, Jessica may take her two dogs for a peaceful ride down Skyline Drive in the Shenandoah National Park and give a friendly wave to Virginia Lindahl's tent off in the distance!
Email: afsp.ncac.development@gmail.com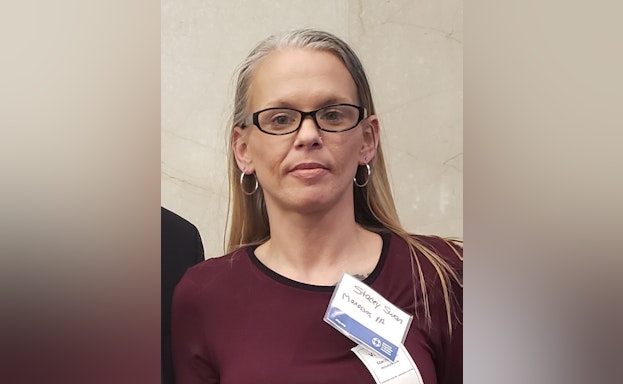 Stacey Swan, Prince William Area Liaison
For many years Stacey has been active as a fierce advocate for suicide prevention in our community, first finding her voice to advocate on her own behalf and subsequently giving voice to the thousands of Virginians who are impacted by mental health challenges and suicide. Through her work she has built a strong network of fellow citizens, community partners, and elected officials who share her passion for mental health and believe that together, we can stop suicide. Stacey joined the board in August 2019 and has helped to connect AFSP NCAC with more people in the Prince William Area, bringing our chapter resources, programming, and support to a growing network across the area. She is a passionate member of both the Public Policy Committee and the Manassas Out of the Darkness Community Walk Committee, and has been traveling to Richmond, VA every year to meet with state representatives during the annual Virginia State Capitol Day. In addition to her love for humans, Stacey has a big heart for animals as well, frequently welcoming new rescue pups into her home. Stacey enjoys hiking when she needs a break, and is a proud fan of the Washington Nationals and the Wizards.
Email: afsp.ncac.pwc@gmail.com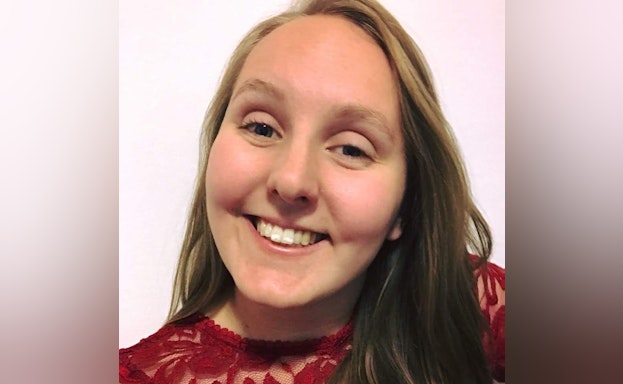 Meredith Glaze, Loss & Healing Chair
Meredith's passion for suicide prevention stems from her love for so many friends who have struggled with mental illness, thoughts of suicide, and suicide attempts. Her current focus is supporting fellow survivors of suicide loss throughout the healing process. Prior to joining the board, Meredith got involved with AFSP as a volunteer for the D.C. Out of the Darkness Walk and as a site lead for the International Survivors of Suicide Loss (ISOSL) Day event in D.C. By day, Meredith is an Elementary School Counselor for Prince William County Schools where she seeks to make mental health and suicide prevention a priority. In her spare time, you can find Meredith decompressing through yoga, rock climbing, playing piano, or reading a good book.
Email: afsp.ncac.lossandhealing@gmail.com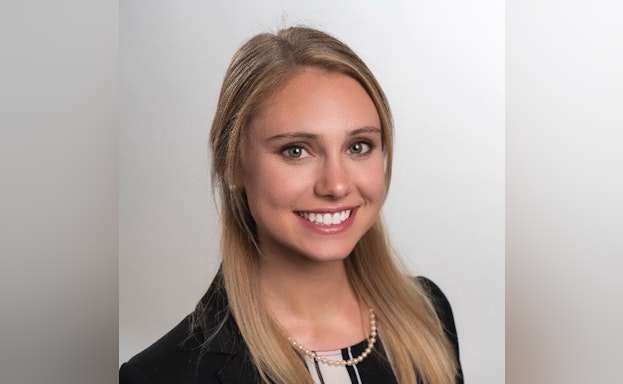 Megan Kastner, Healing Conversations Chair
Megan works in the Public Policy department at the U.S. Chamber of Commerce in Washington, DC. She attended undergraduate at the University of Delaware where she studied political science, and is currently pursuing her Master's of Public Administration with a focus on public policy at the University of Colorado. Megan's passion for suicide awareness came about from her own struggles with mental illness and with the passing of a dear friend from suicide. She became involved with the AFSP National Capital Area Chapter by volunteering for the Community Out of the Darkness Walks, and also joined AFSP NCAC's public policy and loss & healing committees. She is passionate about supporting those affected by suicide, and hopes to support survivors of suicide loss and eliminate the stigma that surrounds mental illness. In her free time, Megan enjoys playing with her dog, Winnie, exploring new restaurants, and indulging in her guilty pleasures (online shopping and reality tv)!
Email: afsp.ncac.hc@gmail.com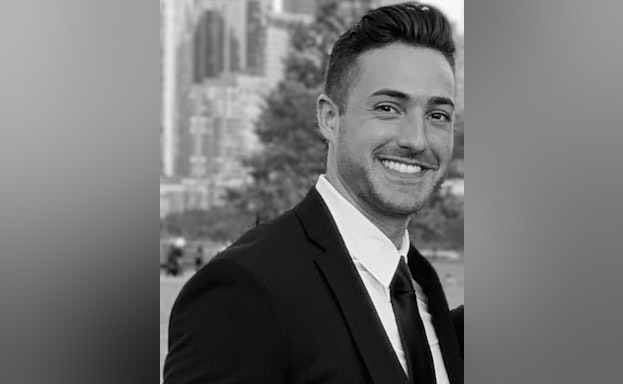 Trevor Bernard, Public Policy Chair
Trevor has a long-time passion for law, knowing since the seventh grade that he aspired to one day become a lawyer. He earned his B.A. in Law and Society with a minor in Economics at Western New England University, and then went on to earn his J.D. at the Roger Williams University School of Law. After moving to Washington, D.C. for work, Trevor began volunteering with AFSP NCAC's Public Policy Committee where he gained a greater understanding of the complexities that contribute to suicidality. With his professional experience and personal passion for mental health, Trevor stepped up to lead the chapter's public policy activity helping plan the 2nd Annual Virginia State Capitol Day and establishing the first ever Washington, D.C. Capitol Day. Under his leadership, the Public Policy Committee has grown in membership and continues to work alongside elected officials on the local, state, and federal levels to advocate for suicide prevention. When Trevor is taking a break from the world of policy and law, he might actually still be thinking about it while binge-watching The West Wing. Trevor lives by the words "Be kind, for everyone you meet is fighting a battle about which you know nothing", and hopes that through our work not only will we spread kindness, but also reduce stigma and thus empower those of us facing mental health challenges to come forward and seek help whenever needed.
Email: afsp.ncac.advocacy@gmail.com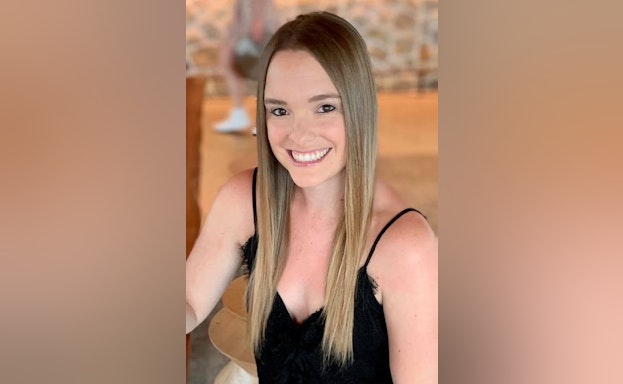 Alex Kula, PR Chair
Alex is a communications professional in the Washington, D.C. metro area. She started volunteering with AFSP NCAC's Out of the Darkness Walk and Public Policy committees in December 2018 before starting as the chapter's Public Relations Chair in February 2021. In this role, Alex assists in the development of the organization's communication strategies, drafts media materials, establishes relationships with targeted media and serves as a direct liaison between AFSP and the public. Alex holds a bachelor's degree in public communication from American University.
Email: afsp.ncac.pr@gmail.com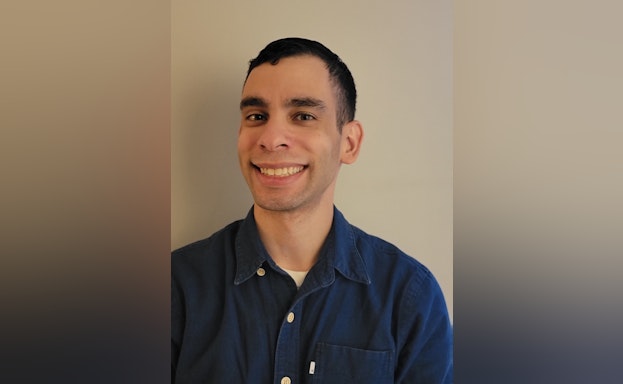 Alexander Silva, Military & Veteran Outreach Chair
Alexander is a Technical Sergeant in the United States Air Force with 10 years of experience working in the mental health field, providing direct clinical care for active servicemembers and collaborating on efforts to increase awareness of available resources. He joined AFSP NCAC in 2018, participating in the D.C. Out of the Darkness Community Walk as captain of Turtle Team 1. Alexander has channeled his passion for educating and empowering others by becoming a presenter for several AFSP programs and even hosted an International Survivors of Suicide Loss (ISOSL) Day event in Osan, Korea while he was stationed there in 2019-2020. Now that he is back on U.S. soil, he is excited to continue supporting chapter efforts to save lives and bring hope to those affected by suicide in the National Capital Area with a particular focus on engaging our military and veteran community members. Outside of volunteering with AFSP, Alexander enjoys sharing the Korean dessert (arguably, a meal), bingsu, and has become a top rated Super Smash Bros competitor!
Email: afsp.ncac.milvet@gmail.com