Orange County Board Members
8 Mar 2021 — 3 min read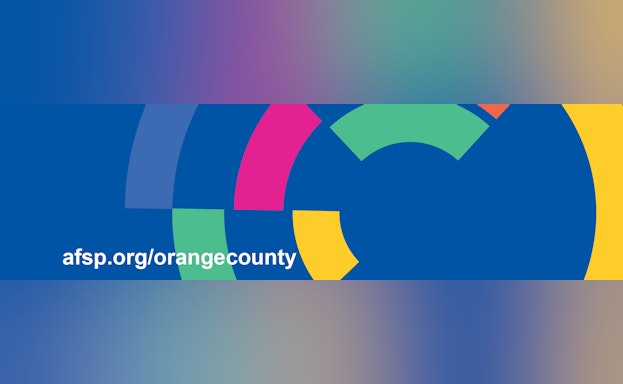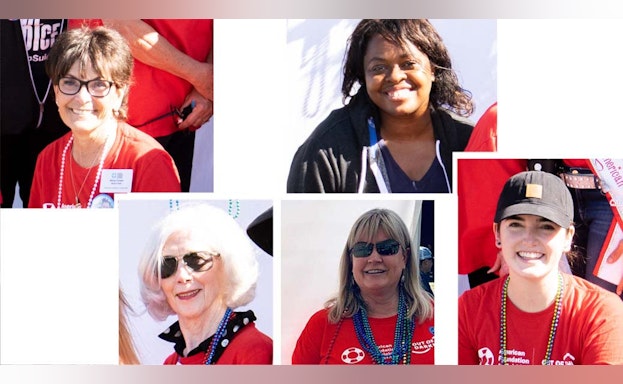 Nancy Cooper:
I am the current Co-chair of the Orange County Chapter of the American Foundation for Suicide Prevention (AFSP). I lost my son Geoff to suicide twenty years ago. It was ten years after his death that I was introduced to AFSP. I was traveling from Orange County to San Diego to volunteer with Geoff's older sister Cortney at the Out of the Darkness Community Walks. It was there that I found out that there was a group of people trying to form a chapter in Orange County. I met up with them and in 2014 we formed our chapter. It was also at that time that I learned about the warning signs and risk factors around suicide and I began to wonder how much my life would have been different if only I had known about those signs. It was then that I decided to turn Geoff's death into a positive by donating my time to suicide prevention. I am very proud to be part of such a vital organization, and work towards saving lives & bringing hope to those impacted by suicide.
Linda Borders:
Linda is the current President of the OC Chapter of American Foundation for Suicide Prevention; a practicing California Licensed Mental Health Professional, and the Volunteer CEO/Pres of the Jacquelyn Bogue Foundation for Suicide Prevention in the OC. When Linda lost her husband Edward to suicide, over 20 years ago, she described it as a "double punch." She explains, not only did she miss his warning signs of suicide as a spouse, but also as a mental health professional. It was in this moment of realization she dedicated herself to volunteer in suicide prevention and education so that spouses do not have to go through the pain and loss of losing a partner; and, so that therapists are more informed about their clients and families at risk for suicide. She is proud to be one of the original founding members to support Orange County in becoming an official AFSP Chapter in January 2015. She continues to work toward her long- term personal goal of creating capacity for suicide prevention in the OC and SoCal.
Shell Pavlis:
I am the current Co-chair, Treasurer and Project 2025 Champion of the Orange County Chapter of the American Foundation for Suicide Prevention. I also created and host a suicide awareness and prevention podcast called Hope Out of the Darkness. Like many of you, I have been affected by suicide in many ways. I had a beloved Aunt and an Uncle die by suicide, and my family never discussed how they died until recently, bringing home the stigma of talking about mental illness and suicide. Several other close family members suffer from severe depression, or anxiety and have lived experience or suicidal ideation. And the ultimate catalyst for my seeking out AFSP-OC for resources and to volunteer was when our son's friend died by suicide at 17 years old. I sat with his parents the next day and had no idea how to talk to his parents and how to help and support them. It was heartbreaking losing a young friend and seeing the family so devastated, and I knew then I had to educate myself to learn the warning signs and how I could help other loss survivors.
Marie Cradle:
I am the current marketing and social media chair of the Orange County Chapter of the American Foundation for Suicide Prevention. Suicide prevention and the importance of mental health matter to me. I was inspired to increase awareness about these issues after close friends shared their suicidal thoughts and mental struggles. In pursuit of volunteerism, I discovered AFSP and shortly after the Orange County chapter was officially started, I became an active volunteer, engaging at information booths at local events and the Out of the Darkness walks. It is an immense honor to be part of organization dedicated to such a virtuous cause, improving and saving countless lives along the way.
Morgan Cohn:
Morgan Cohn (they/them) is the Area Director for the Orange County & Inland Empire/Desert Cities chapters of the American Foundation for Suicide Prevention. They focus on programs & support of these chapters, managing the California public policy council, and sitting on the national LBGTQ+ workgroup. Morgan lost their Aunt to suicide during grad school and comes from a career in health non-profits, all leading to a position with AFSP.