Orange County Board Members
8 Mar 2021 — 3 min read
Tagged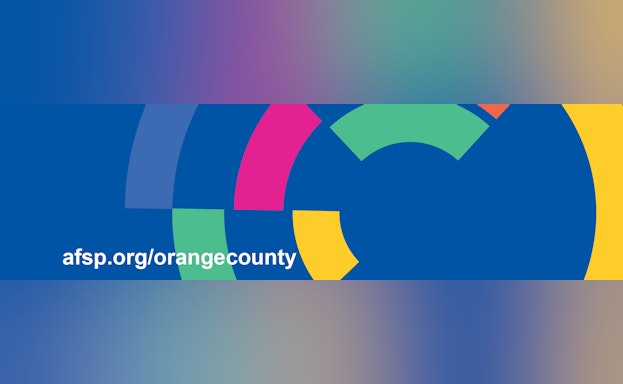 Nancy Cooper:
I am the current chair of the Orange County Chapter of the American Foundation for Suicide Prevention (AFSP). I lost my son Geoff to suicide twenty years ago. It was ten years after his death that I was introduced to AFSP. I was traveling from Orange County to San Diego to volunteer with Geoff's older sister Cortney at the Out of the Darkness Community Walks. It was there that I found out that there was a group of people trying to form a chapter in Orange County. I met up with them and in 2014 we formed our chapter. It was also at that time that I learned about the warning signs and risk factors around suicide and I began to wonder how much my life would have been different if only I had known about those signs. It was then that I decided to turn Geoff's death into a positive by donating my time to suicide prevention. I am very proud to be part of such a vital organization, and work towards saving lives & bringing hope to those impacted by suicide.
Linda Borders:
Linda is the current President of the OC Chapter of American Foundation for Suicide Prevention; a practicing California Licensed Mental Health Professional, and the Volunteer CEO/Pres of the Jacquelyn Bogue Foundation for Suicide Prevention in the OC. When Linda lost her husband Edward to suicide, over 20 years ago, she described it as a "double punch." She explains, not only did she miss his warning signs of suicide as a spouse, but also as a mental health professional. It was in this moment of realization she dedicated herself to volunteer in suicide prevention and education so that spouses do not have to go through the pain and loss of losing a partner; and, so that therapists are more informed about their clients and families at risk for suicide. She is proud to be one of the original founding members to support Orange County in becoming an official AFSP Chapter in January 2015. She continues to work toward her long- term personal goal of creating capacity for suicide prevention in the OC and SoCal.
Amy Pittillo:
I am the current Healing Conversations Chair of the Orange County Chapter of the American Foundation for Suicide Prevention. (AFSP). I lost my son MIchael to suicide in January 2016. I attended my first Out of the Darkness Walk later that year and then started volunteering doing Community Outreach and in 2019 I launched the Healing Conversation program in Orange County. Healing Conversation gives personal support for Survivors of Suicide Loss.I volunteer to honor Michaels life & hope that one day we can live in a world without suicide.
Cindy Bowman:
I am currently a board member responsible for fundraising for the Orange County Chapter of the American Foundation for Suicide Prevention (AFSP). As teenagers, my twin sons lost two of their friends to suicide on the same weekend. That was 20 years ago. In watching the families, friends, and community grieve, it forever had an impact on my life. I was introduced to AFSP by family members who had experienced those losses. In 2014, they asked me to join them as a volunteer in a local group. In 2015, our group became the official Orange County Chapter of AFSP, which was very exciting. It is very rewarding when you learn the warning signs and risk factors and can help raise awareness to others, and hopefully help to reduce future suicides. I have since lost a cousin to suicide and my eyes are wide open knowing that so many people struggle and need help. Suicide is preventable. I look forward to meeting you at one of our events. While fundraising, I am always trying to think outside of the box and could use as many of your ideas as possible.
Marie Cradle:
I am the current marketing and social media chair of the Orange County Chapter of the American Foundation for Suicide Prevention. Suicide prevention and the importance of mental health matter to me. I was inspired to increase awareness about these issues after close friends shared their suicidal thoughts and mental struggles. In pursuit of volunteerism, I discovered AFSP and shortly after the Orange County chapter was officially started, I became an active volunteer, engaging at information booths at local events and the Out of the Darkness walks. It is an immense honor to be part of organization dedicated to such a virtuous cause, improving and saving countless lives along the way.