Oregon Chapter Fall Update
9 Nov 2020 — 3 min read
Tagged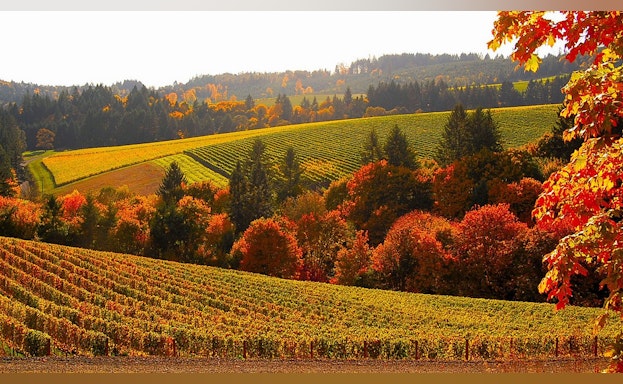 Chapter Message
Thank you for your tremendous support throughout 2020. Without the help of all of our fundraisers the work that the Oregon Chapter has been able to do, in spite of being in a pandemic, would not be possible. As a chapter we refuse to stop working to fulfill AFSP's Mission to save lives and bring hope to those affected by suicide.
We have transitioned our Talk Saves Lives Presentations from in person to virtual and have presented the program over 20 times this year as well as presenting an all new program specifically regarding mental health during Covid 19. By presenting virtually we have been able to reach not only Oregonians far and wide, but people from other states as well!
Transitioning our Out of the Darkness Walks across the state to a virtual event was challenging...and we know it wasn't the same, but it allowed us to try new things that even once we are able to be in person again will help us to reach a broader audience.
We are so thankful for the community you provide us, knowing that as volunteers ourselves that we are not alone. We are in this journey together and stronger because of it.
Public Policy Update
The National Suicide Hotline Designation Act has been signed into law! This is a historic recognition of the importance of suicide prevention in the United States and brings us one step closer to bringing our national mental health crisis response system into the 21st century. This legislation designates 9-8-8 as the future, easy-to-access, crisis hotline number for the National Suicide Prevention Lifeline.
Please note that the 9-8-8 crisis hotline will not be nationally available until July 2022. Callers in crisis should continue to access the National Suicide Prevention Lifeline through 1-800-273-8255 until 9-8-8 is fully operational.
https://afsp.org/.../nation-s-largest-suicide-prevention...
Remember, if you have not already signed up to be a field advocate for AFSP please visit afsp.org/advocate to do so!
Volunteerism Update:
Volunteering with the Oregon Chapter of AFSP looks a little different during a pandemic, but we would love to work with you to get more involved!
Register to attend a Volunteer Orientation!
Loss and Healing Update:
Whether in person or online, we hope that you'll join us for International Suicide Loss Survivor where we have the opportunity to come together for healing and support. For more information please visit: www.afsp.org/SurvivorDay
We also want to remind you of our program, Healing Conversations, formerly known as the Survivor Outreach Program. Healing Conversations gives those who have lost someone to suicide the opportunity to talk with experienced volunteers who are themselves survivors of suicide loss, offering understanding and guidance in the weeks and months following a suicide death. For more information visit www.afsp.org/HealingConversations
Stress Less Exercise:
Thank Yourself For Being
Behind all of your doings is you--independent of your gains, goals and everything you do. The true you will show when you give up doing for a while. Close your eyes and thank yourself for being able to just be. Even if it feels hard not to do anything, just sit there and thank yourself for being. Thank yourself for being so much more than you can prove by doing and saying stuff to others.
Gratefulness helps us to be in the present moment, positively. When you experience the here and now, it reduces stress.
From Exercise #7 by Sanna Wikstrom / Sunnt Present 2020 8th Edition
sunnypresent.com

IG: @sunnypresentcome