Run to Save Lives
1 Mar 2021 — 2 min read
Tagged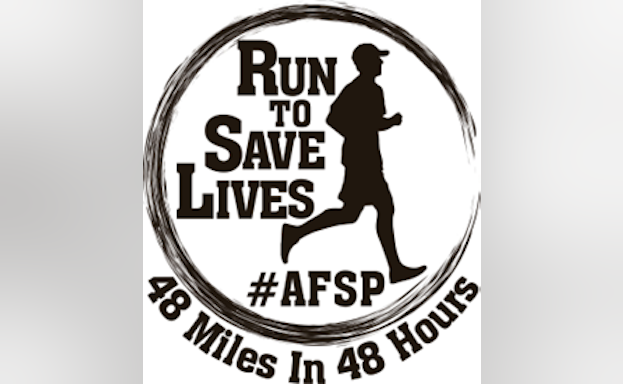 Join AFSP Louisiana for a Run to Save Lives: 48 Miles in 48 Hours from April 23rd - 25th in Jennings, LA or a location of your choice.
From April 23 – 25, 2021, community leader Ralph Reed will be running 48 miles in 48 hours to raise funds and awarness for AFSP Louisiana. Ralph will begin his journey at SOWELA Technical Community College run throughout the campus. This fundraising run supports the American Foundation for Suicide Prevention's education, advocacy, and research programs, and the organization's bold goal to reduce the annual rate of suicide 20 percent by 2025.
"I've ran for the last 12 years, but a couple of years ago my focused changed. I decided to run for a purpose, to make a difference through my running" said Ralph Reed. "I started helping other runners meet their goals, training young men to run, and the average person who wanted to run for the first time. This race is about running for a purpose that is bigger than me. I'm running 48 miles in 48 hours in hopes of inspiring those that struggle with depression and self-harming thoughts that they are never alone, even in the darkest, hardest days. I want to bring awareness to those around us who struggle in silence, and those that know someone who struggles that there are resources and help available."
The Run to Save Lives is one of many events being held by AFSP chapters nationwide this year. Funds raised at the Run to Save Lives will support AFSP Louisiana's programs, including helping fund prevention education programs like Talk Saves Lives: An Introduction to Suicide Prevention presented to community groups throughout the state. "These events are about creating greater awareness for mental health and suicide prevention," said Dr. Christine Moutier, AFSP chief medical officer. "Participants in the Run to Save Lives event are doing their part to change the conversation about mental health conditions. Their public support of suicide prevention is the first step in making people realize that taking care of one's mental health is the smart, strong thing to do."
To register for this event, visit https://afsp.donordrive.com/event/RuntoSaveLives. Runners can join the event in-person or from a location of their choice.
The American Foundation for Suicide Prevention is dedicated to saving lives and bringing hope to those affected by suicide. AFSP creates a culture that's smart about mental health through education and community programs, develops suicide prevention through research and advocacy, and provides support for those affected by suicide. Led by CEO Robert Gebbia and headquartered in New York, and with a public policy office in Washington, D.C., AFSP has local chapters in all 50 states with programs and events nationwide. Learn more about AFSP in its latest Annual Report, and join the conversation on suicide prevention by following AFSP on Facebook, Twitter, Instagram, and YouTube.