Taking Pride in Our Work
1 Jun 2022 — 2 min read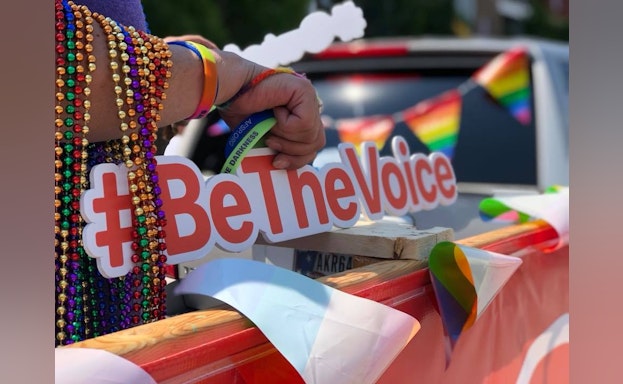 Taking PRIDE in Our Work

AFSP is dedicated to preventing suicide among lesbian, gay, bisexual, transgender and queer (LGBTQ) people. As a public health organization, AFSP believes that it is our individual and collective responsibility to support the mental health and wellbeing of LGBTQ people.
In Virginia, our efforts are led by our Virginia Chapter LGBTQ Ambassador, Ronald North, Jr., and we are continuing to build out our Virginia Chapter LGBTQ Committee. We hope that you will connect with us at one of the events listed below, join us as a member of our committee, help us share resources on social media, or request a program or training for an organization that you are a part of. However you choose to engage with us, we are glad you are here!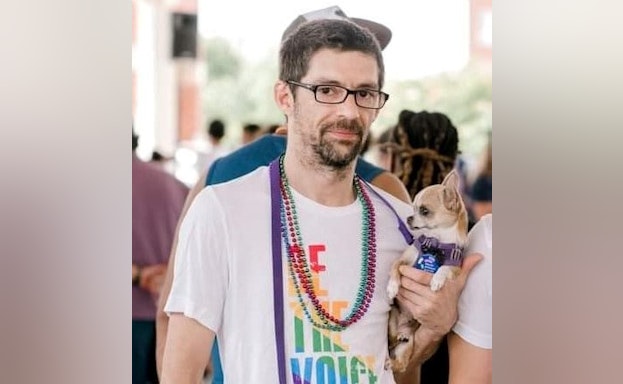 Ron North became involved with the American Foundation for Suicide Prevention following the loss of his partner, Adam. Ron started out walking in an Out of the Darkness Community Walk and now volunteers with the Virginia Chapter in many capacities. He is passionate about working to connect LGBTQ communities with suicide prevention and awareness programming. If you would like to learn more about our work in this space, or if you would like to become more involved with our efforts, Ron would love to hear from you. He can be reached at [email protected]
Look for us in the community!
June 25, 2022 - FXBG Pride & Pride March
10AM to 6PM - Old Mill Park, Fredericksburg
Details
June 25, 2022 - Hampton Roads PrideFest
12PM to 8PM - Town Point Park, Norfolk
Details
June 26, 2022 - LGBTQ Health Fair (BIPOC)
12PM to 3PM - Shenandoah LGBTQ Center, Staunton
Details
July 17, 2022 - Black Pride RVA Day of Purpose
11AM to 4PM - Trinity Life Center, Henrico
Details
July 23, 2022 - Suffolk Pride
11AM to 5PM - Bennett's Creek Park, Suffolk
Details
July 27-31, 2022 - FloydFest (LGBTQ Friendly Event)
During Festival Hours - Floyd, VA
Details
August 20, 2022 - Designing for a Difference Maker's Market
12PM to 7PM - Ashton Creek Vineyards, Chester
Details
August 27, 2022 - TriPride Festival & Parade
Exact Times TBD - Cumberland Square Park & State Street, Bristol
Details
September 3, 2022 - Hill City Pride
Exact Times TBD - Riverfront Park, Lynchburg
Details
September 17, 2022 - Winchester Pride
10am to 6pm - Old Town Walking Mall, Winchester
Details
November 19, 2022 - International Survivors of Suicide Loss Day Event (LGBTQ & Allies)
Exact Times TBD - Location TBD
Details - Event Details Coming this Fall
If you are involved with or attending an event where you would like to see an AFSP resource table, or if you would like to schedule a suicide prevention presentation for your organization or group, please email us at [email protected]