Strength Meets Vulnerability: Men & Mental Health
10 Jan 2020 — 1 min read
By James Purvis
Tagged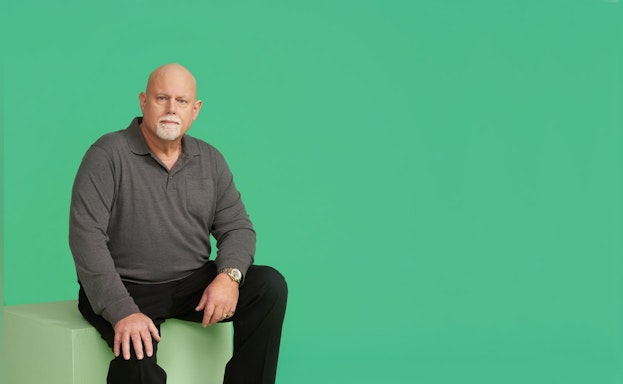 This piece originally appeared as a Volunteer Spotlight Story in AFSP's 2019 Annual Report. For other inspiring and emotional Volunteer Spotlight Stories, and to learn more about our exciting work, visit afsp.org/2019report.
Jan. 10, 2020 - I was very, very depressed for a long time. I had a massive business failure when I was in my mid-30s. I had contemplated suicide for years, but with my pugnacious nature, I just muscled through it. Later on, I lost my cousin to suicide. I realized I was really sort of trying to mend some fences within myself.
I own a construction company, so there are a lot of – we look tough. I'm not tough on the inside. I'm soft as butter on the inside. My heart melts like butter in a microwave. I think a lot of guys like me are like that, they just don't know how to be vulnerable and strong at the same time.
So when I talk to guys my age, I try to get them to be okay with being that. Because when you're vulnerable, it's scary. Even guys like me get scared, especially emotionally. So I try to coax them out of their shell and say, "Look, it's okay. You've lived all this time. You've put in all this effort to keep your life together. It would be a shame to throw it all away right now. There's lots of living left."
I'm honored to say I'm the chairman of the board of the Greater San Francisco Bay Area chapter. My only real advice to anybody is to learn to love yourself from the inside out, and try to love other people from the inside out.
To learn more about our exciting work and read other Volunteer Spotlight Stories, see our 2019 Annual Report.