Suicide is a Drag
5 Sep 2016 — 3 min read
Tagged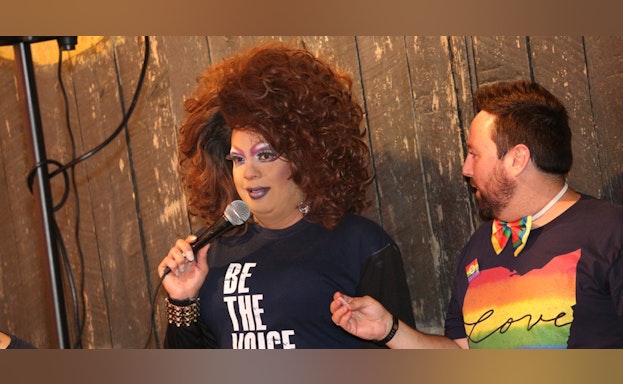 Suicide prevention has always been relevant & prevalent in my life. I remember battling depression as early as the fifth grade. Going to a rural public school in Ohio, the issue of my depression wasn't discussed. It was shoved under the carpet. What was talked about even less was my family's history with depression, which was something I wouldn't understand until much later.
During my senior year of high school, I attempted to die by suicide. This too was swept under the rug and never talked about again. I had a lot of struggles during college in conjunction with my depression. Eventually I came back to my hometown and got into long term therapy.
In my adult life, I was able to help start to make a difference for others. Part of this was being appointed by the governor to the local mental health & addiction services board. One of my personal priorities was to create a suicide crisis hotline. I made it happen, and the crisis line is still in existence.
Over the years, I had lost friends to suicide. I was a survivor many times over. But it wasn't until my father's suicide that I decided something else had to be done. I just wasn't sure what it was.
When I was invited to participate in 'Suicide is a Drag,' an event representing the Gay & Lesbian Community Center of Greater Cincinnati, I didn't know what to expect, but I participated anyway.
Through the 'Suicide is a Drag' event, I realized that fundraising for suicide prevention could be fun. The whole thing came to be as the result of a call of action between an AFSP chapter board member and a local drag queen. Targeted toward the LGBT (or LGBTQ2PIA) community, which comprises Lesbian, Gay, Bi-sexual, Trans*, Queer, Questioning, Pansexual, Intersexual, and Asexual individuals, the event combines suicide prevention education with a drag show. We invite partnering and complementing organizations to set up informational booths where they can talk to folks about their services. It's informative, raises money, fosters community, and spreads awareness. It's also a total blast.
Through this event, I've become involved in my local AFSP chapter, and have grown more comfortable talking about my own struggles and experiences as a loss survivor as a result. I now help make sure that the 'Suicide is a Drag' event continues each and every year.
So why do I think everyone should be involved in suicide prevention? Simply put, it's because you are worth it. You matter.
Suicide is preventable, and it is a community issue that can only be dealt with by the community. We must come together, as a community, to combat it.
We might as well have a good time while we're at it.
Rusty (on left), with City of Cincinnati Councilman Chris Seelbach and his partner Craig Schultz (Both photos courtesy of Frimbot Photog)