The Five Biggest Myths About Crisis Text Line
24 Apr 2017 — 3 min read
Tagged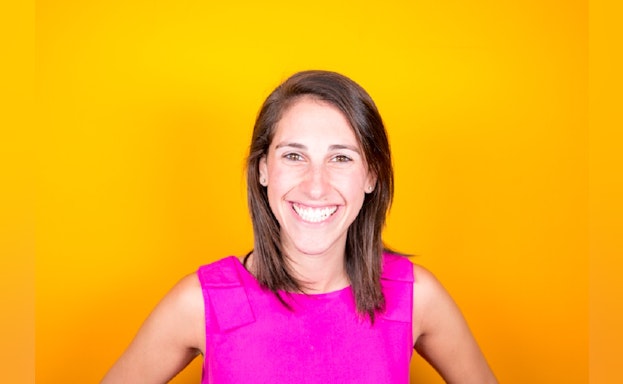 Crisis Text Line provides free support at people's fingertips, 24/7. Anyone in crisis can text us and we'll support them, from their hot moment to a cool calm.
We are lucky to have good friends: the kind of friends you know always have your back. The kind you feel comfy getting together with, even on a bad hair day. We're smitten with our friends at AFSP who have welcomed us to this space with open arms. The team at AFSP has been particularly helpful in busting myths for us. So today, I'd like to bust some myths people have about using Crisis Text Line:
You have to be suicidal to use a crisis line. Not so! If it's a crisis to you, it's a crisis to us. We all have unique triggers, thresholds, and experience. Less than one percent of the people who text us are actively suicidal, help-rejecting, and in need of an active rescue. We're proud to offer support to every single person who texts 741741. Questioning reaching out? Do it. We've got your back.
Rapport can't be created with a stranger over text message. This couldn't be further from the truth. 66 percent of the people who text us share something with their Crisis Counselor that they've never told anyone else. Text is actually extremely effective in crisis counseling because rapport is created quickly. Texting is comfortable for many people. There's no "like," or, "um," or hyperventilation. Usually, by the third message exchanged, we know the issue at hand.
Crisis lines are busiest during holidays. Holidays may seem stressful, but our data shows we receive 20 percent fewer texts during holidays.
You have to wait a long time to speak to a Crisis Counselor. This might be true for other services, but not at Crisis Text Line. We don't take you in the order you text in. Rather, we take you by risk, kind of like in an emergency room. If you have a sprained pinky finger, you'll wait while the person with the gunshot wound goes into the operating room. When you text us, an algorithm assesses your risk based on our present collection of messages and places you into a queue. So, if you're actively suicidal, our Crisis Counselors will be in touch with you before they take the person who simply feels down and needs a listening ear. In fact, we connect with all incoming suicidal texters in 13 seconds on average.
You will be passed off to other resources. The last thing we want you to feel is dismissed. Most of the time, our texters simply need an empathetic ear. Sometimes, people need more information on a specific issue to take their next steps, in which case we point them in the right direction. One of our favorite resources for people who are texting us because they're concerned about suicidal loved ones (that's right – you can text us if you're worried about someone else) is AFSP's list of risk factors and warning signs.
Boom! Myths busted. I hope the next time you or a friend is in crisis, you'll text TALK to 741741.