Volunteers from the American Foundation for Suicide Prevention Advocate for Change in Hartford, Connecticut
27 Mar 2018 — 2 min read
By AFSP
Tagged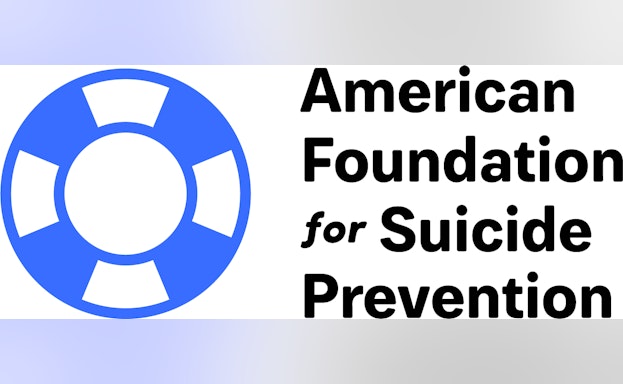 Mental Health Parity Now!
Volunteers from the American Foundation for Suicide Prevention Advocate for Change in Hartford, Connecticut
HARTFORD, CT (March 27, 2018) – Suicide is the tenth leading cause of death in the United States, and it is the eleventh leading cause of death in Connecticut. On Tuesday, April 3, advocates from the American Foundation for Suicide Prevention, the largest suicide prevention organization in the United States, will arrive at the state capitol to meet with lawmakers to encourage mental health parity and support Senate bill 384.
"Quality mental health legislation helps save lives. AFSP Connecticut's advocacy team works to educate State Legislators about mental health and suicide prevention programs that work. On April 3rd, our advocates will be at the State House, passionately sharing their stories of struggles with suicide and coping with the loss of a loved one by suicide. During our State Capitol Day, we will highlight the importance of suicide prevention programs and build lasting relationships with legislators and their aides to bring hope to many in our state," said AFSP Connecticut Chapter Public Policy Chair, Rev. Dr. Robert D. Flanagan of Bridgewater, CT.
SB 384 requires insurers to submit information to the state showing how they are complying with the federal parity law, a law that specifies that insurance coverage for mental health care can be no more restrictive than insurance coverage for other medical care. Unfortunately, insurance companies may not be complying with this law and this legislation will help the state determine if that is the case in Connecticut. The bill also requires CT to perform an in-depth analysis of resident ability to access to mental health care in the state.
AFSP Connecticut advocates are part of a larger national movement of AFSP volunteer advocates who will be visiting nearly 40 state capitols across the United States in 2018 to bring best practices in suicide prevention to state legislators and their staff. To learn more about AFSP's advocacy efforts, visit here: https://afsp.org/our-work/advocacy/.
Suicide in Connecticut
On average one person dies by suicide every twenty-two hours in Connecticut. Among residents ages 15-34 suicide ranks as the second leading cause of death and ranks third amongst those age 10-14. In 2016 we lost 397 individuals to suicide in Connecticut; across the state an individual is four times more likely to die by suicide than by homicide.
The American Foundation for Suicide Prevention is dedicated to saving lives and bringing hope to those affected by suicide. AFSP creates a culture that's smart about mental health through education and community programs, develops suicide prevention through research and advocacy, and provides support for those affected by suicide. Led by CEO Robert Gebbia and headquartered in New York, and with a public policy office in Washington, D.C., AFSP has local chapters in all 50 states with programs and events nationwide. Learn more about AFSP in its latest Annual Report, and join the conversation on suicide prevention by following AFSP on Facebook, Twitter, Instagram, and YouTube.
Contact: Bob Flangan growingasoul@gmail.com 914-882-3617
# # #