Christine Yu Moutier, M.D.
Chief Medical Officer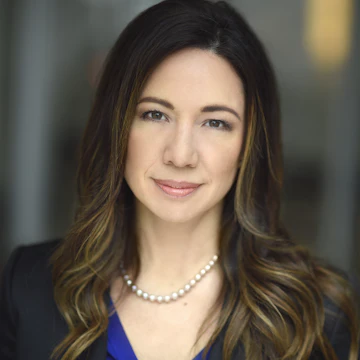 Dr. Christine Yu Moutier (pronounced You Moo-tee-ay) knows the impact of suicide firsthand. While in medical training and in her early career at the University of California, San Diego, she experienced a series of tragic losses, igniting a passion to learn more about what science can tell us about suicide risk and prevention; how suicide affects communities and the role individuals, family members, colleagues and community leaders can play in reducing suicide risk. Since earning her degree, Dr. Moutier has been a practicing psychiatrist, professor of psychiatry, dean in the medical school, and medical director of the Inpatient Psychiatric Unit at the VA Medical Center in La Jolla, treating diverse patient populations. 
A leader in the field of suicide prevention, Dr. Moutier joined the American Foundation for Suicide Prevention (AFSP) in 2013 as Chief Medical Officer. Her connection to the organization began earlier, as a volunteer in 2006, when she co-founded AFSP's San Diego chapter and also co-led a successful suicide prevention program for health science faculty, residents, and students at UCSD, utilizing AFSP's groundbreaking Interactive Screening Program (ISP). ISP has since been implemented by several hundred companies and health systems, and has received recognition from the Institute for Healthcare Improvement and the U.S. Surgeon General.   
Her passion and commitment have been instrumental to AFSP's ability to create lasting impact through research, education, advocacy and support for those affected by suicide, delivered to a diverse range of communities throughout the U.S. Throughout her career Dr. Moutier has focused on fighting stigma and optimizing care for those experiencing mental health conditions. She has prioritized equipping healthcare, law enforcement, media and other industry leaders with the knowledge and tools to change the culture related to mental health. 
Dr. Moutier has authored Suicide Prevention, a Cambridge University Press clinical handbook. She has also contributed articles and book chapters for publications such as the Journal of the American Medical Association, the Lancet, Academic Medicine, the American Journal of Psychiatry, the Journal of Clinical Psychiatry, Depression and Anxiety, and Academic Psychiatry. She has testified before Congress, presented at the White House and National Academy of Sciences, and provided Congressional briefings on suicide prevention. As a leading content expert, she co-anchored CNN's Emmy Award-winning Finding Hope suicide prevention town hall with Anderson Cooper and Dr. Sanjay Gupta, and regularly provides comment and guidance to journalists and top media outlets.  
Dr. Moutier has received numerous awards, such as the National Alliance on Mental Illness' (NAMI) Scientific Research Award; NAMI's Outstanding Psychiatrist of the Year Award; the American College of Neuropsychopharmacology's Media Award; and the Schwartz Center's National Compassionate Caregiver Award, as well as being inducted into the Gold Humanism Honor Society.  
Through her determination to leverage science and represent those impacted by suicide, Dr. Moutier is advancing AFSP's mission of saving lives and bringing hope to those affected by suicide.  
You can follow Dr. Moutier on Twitter at @cmoutierMD.