Natasha King
Executive Vice President & Chief People, Culture and Diversity Officer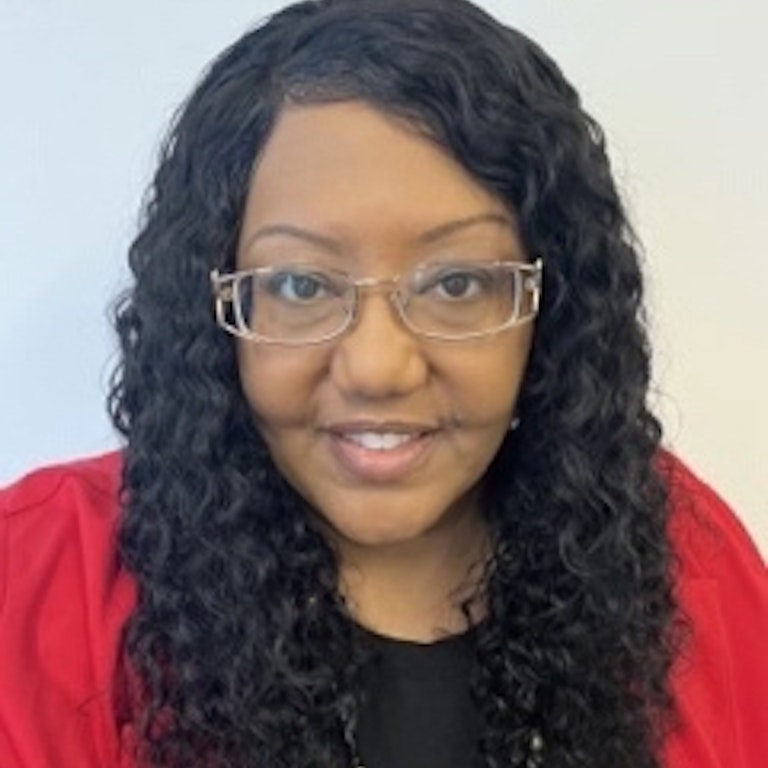 Natasha King, SPHR, joined AFSP in August 2022. As Executive Vice President & Chief People, Culture and Diversity Officer, she provides national vision and strategic leadership for recruiting highly qualified and diverse talent, maintaining a supportive workplace where employees thrive and grow, and cultivating a culture that not only embraces diversity, but also exemplifies inclusion in its workforce, culture, programming, and perspectives.
Natasha has spent most of the last 25 years working for mission-based organizations that provide healthcare, behavioral health, social services and prevention education and support, often in underserved communities. She formerly served as the Chief People Officer for Sojourner Family Peace Center, as Director of Human Resources for Vivent Health (Formerly AIDS Resource Center of WI, Inc.) and as the Medical Practice Manager for Child and Adolescent Psychiatric Services. She also founded InterworKing Consulting Group an independent consulting firm that provides full-spectrum human resources consultation services to nonprofit organizations and small businesses.
Becoming a part of AFSP has allowed Natasha to merge her personal and professional passions. Natasha comes from a family of mental health professionals, who specialize in providing psychiatric care and therapeutic services. Natasha is very committed to destigmatizing mental health illness. She has lost multiple relatives to suicide, has navigated the legal challenges of advocating for help for both relatives and clients in crisis, and has personally experienced the positive impact adequate access to mental health care has on helping those who struggle to lead fulfilling and productive lives.
Natasha is a proud HBCU graduate of Spelman College, where she obtained a Bachelor of Arts in Psychology. Natasha has earned a Master of Arts degree in Human Resources Management and a Master of Business Administration degree with a concentration in marketing. Natasha is a certified Senior Professional in Human Resources and is a graduate of the FBI Leadership Academy and Future Milwaukee Program of Marquette University. She is a current board member at Wisconsin Community Services Inc., a nonprofit human services organization that provides a continuum of services for individuals facing challenges with justice system involvement and behavioral health needs as they bridge the gap between where they are today and where they would like to be.