AFSP Illinois Chapter Leadership
17 Apr 2020 — 7 min read
Tagged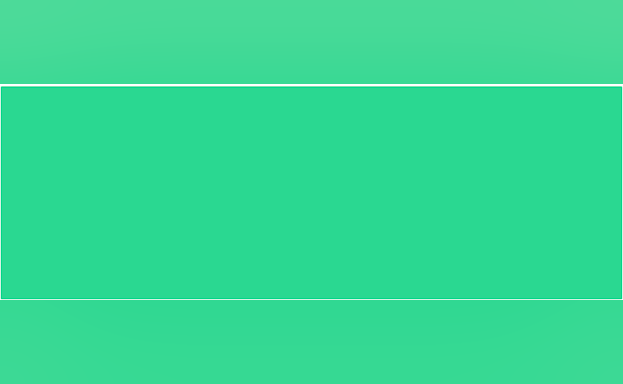 Board of Directors, AFSP Illinois
Cara Levinson, Secretary: Cara is an attorney whose daughter, Elana, died by suicide when she was 18 years old. She frequently speaks on suicide prevention on behalf of the chapter. Cara currently serves as Secretary of the Board of Directors and Chair of the Education Outreach Committee. She is available to talk with any loss survivor who would like to connect with her and/or the chapter.
Beth Morrison: Beth Morrison is the Director of Wellness and Health Promotion Services at Southern Illinois University, Carbondale. Beth was the program coordinator for the Garrett Lee Smith Campus suicide prevention grant that SIUC received fall semester, 2016. Beth implemented suicide gatekeeper trainings at SIU and she is a certified QPR (Question. Persuade. Refer.) Instructor. Beth introduced the Koru Mindfulness meditation class at SIUC and is a certified Koru Mindfulness Teacher. She is currently a PhD student in the Department of Public Health's Health Education Program at SIUC. Beth received her Master's Degree in Educational Psychology and is a Licensed Clinical Professional Counselor and Nationally Certified Counselor. Beth is currently a Trauma Instructor for SIUC's Trauma Fellowhip program where she provides training on trauma informed treatments and assessments. Beth has provided over 15 years of mental health services in the community and the Department of Corrections. Beth worked in the field of crisis management for over 5 years, and Beth currently operates a private practice, "One Life Counseling & Mindfulness Studio" in January, 2020 where she provides individual and couples counseling part time. Beth is passionate about the field of suicide prevention after losing two cousins and childhood friends to suicide. Beth believes in the power of hope and the need to increase suicide prevention efforts and mental health treatment in Illinois, and nationwide.
Dimple Patel: Dimple Patel has her Doctoral Clinical Psychology through the Illinois School of Professional Psychology, National Louis University. She holds a Bachelors degree from DePaul University. Dimple actively participates in the American Foundation for Suicide Prevention's Out of the Darkness Chicagoland Community Walk as a committee member and team captain for Team Patel, which was developed upon losing her mother to suicide in 2011. Dimple has participated in a project developed by McLean Hospital, the largest psychiatric affiliate of Harvard Medical School, called Deconstructing Stigma: A Change in Thought Can Change a Life (displayed at Boston Logan International Airport). Through this campaign, Dimple has publicly assisted in shedding light on the stigma surrounding mental health issues across the board. Additionally, Dimple has volunteered for other nonprofit organizations dedicated to eradicating the stigma surrounding mental illness and disorders. Dimple is extremely passionate about bringing awareness to South Asian mental issues that are often stigmatized. On her down time, Dimple loves to spend time with family, friends, and her two dogs, Brownie and Cookie. Within the past two years, Dimple has made an active effort to travel as often as she can!
Erika Barber: Erika became involved with the American Foundation for Suicide Prevention (AFSP) in 2005, when she participated in her first Out of the Darkness Overnight walk. Since her sister Andrea's suicide in 1983 and the subsequent loss of her father to suicide in 2015, Erika has been a staunch believer in finding hope through the power of connection with others. She currently serves as a member of the Illinois Chapter Board of Directors, the Out of the Darkness Chicagoland Community Walk Committee and the national Loss and Healing Council. She is the author of Letters from a Friend: a Sibling's Guide for Coping and Grief and a personal AFSP fundraising children's workbook, Conversations of Courage: a caregiver-guided activity journal for the child of suicide loss. Erika is a certified Child Life Specialist and holds a Master's degree in Elementary Education from National Louis University. She remains committed to suicide prevention and awareness opportunities and loss survivor support initiatives and is a dedicated advocate of AFSP's mission to save lives and bring hope to those affected by suicide.
Megan Graf: Meg became involved with her local chapter after crewing her first Overnight Walk in 2009. Being a vocal advocate for reducing the stigma around mental health, Meg joined her local chapter where she was asked to be the Chair for the Outreach and Education Committee and later joined the Board of Directors. She currently works closely with staff to put on education programs throughout the state, including our annual Research Connection Program. Meg also helps staff run our social media, is a field advocate and supports other projects.
Michael Bushman: Writing about mental health challenges, including his own struggles with depression and with suicide ideation as a teenager, inspired Mike Bushman to begin volunteering for AFSP-Illinois several years ago. Since then, Mike has regularly presented AFSP programs and staffed outreach tables. In 2018, he joined the Chicagoland Community Out of the Darkness Walk Committee. Mike is an author/writer focused on mental health and political challenges. His memoir/novella Suicide Escape highlights what he has learned as an adult that he wishes he had understood as a struggling teen. He is currently writing a book about a loss survivor couple who turned the pain of losing their only son into a successful youth development program. Mike has helped develop and facilitated research training programs for suicide attempt survivors. He volunteers for other mental health and youth development programs and regularly speaks about mental health issues. Mike previously worked as a corporate communications executive and congressional staff leader. He earned his bachelors in journalism from the University of Illinois at Urbana-Champaign and a Master's Degree in Business Administration, with honors, from the University of Chicago.
Michael Duffy: Following the death of Caitlin, our 23-year-old daughter, in 2013, I wanted to know who was doing the best work in the area of suicide prevention. The universal response to my questioning was the American Foundation for Suicide Prevention. My family and I immediately committed to doing all we could to support their work in memory of our daughter and sister. We have been active fundraisers and participants in the Chicagoland Out of the Darkness Walk each year since then. My participation as a Field Advocate in the AFSP Advocacy Days at both state and national levels has helped me understand the national scope and significance of their efforts. I am honored to be able to contribute as a Board member of the Illinois Chapter to that increasingly important work.
Philip Martinez: Phil lost his cousin Mark to suicide in 2004. After seeing the profound effects this kind of loss had on his aunt and uncle and the rest of his family Phil felt compelled to help them, and others, in some way. Phil found that way of helping in the American Foundation for Suicide Prevention. He became involved with AFSP in 2006. His first experience with AFSP was serving in the role of mental health support staff providing on-site support to participants in the 2006 Out of the Darkness Overnight Walk in Chicago, a role he would serve in once again during the 2009 Walk. Since then he has regularly staffed the mental health tent at the AFSP Chicagoland Community Walk. He also enjoys staffing AFSP tables at various community events, as well. Phil serves on the Speakers Bureau of the Illinois chapter presenting AFSP programs and information to a wide range of audiences. Phil holds a Masters Degree in Clinical Psychology and is a Licensed Clinical Professional Counselor in Illinois with over 25 years of experience working in the field of mental health. He specializes in working with teenagers and hopes to help them navigate the difficult terrain of adolescence. He has also had his own personal struggles with depression. In his new role as a member of the AFSP Illinois Board of Directors, Phil hopes to continue the mission of AFSP to help all those affected by suicide, and further, to someday live in a world without suicide.
Richard B. Kirchhoff, Co-Chair of the Board of Directors: Dr. Kirchhoff works as a Pediatric Dentist. He has an extensive military background and is a retired Army Aviation Officer. He is the Co-Chairperson of the Illinois Chapter of the American Foundation for Suicide Prevention. Rick continues to earn top walker awards at the Out of the Darkness Chicagoland Community Walk. He also serves on the National Chapter Leadership Council and Chair the National Public Policy Council.
Sean Connolly, Treasurer: Sean Connolly is the founding CEO of Helix Chicago. His sister, Alex, died by suicide in 2013. Sean is the current Treasurer for the AFSP Illinois Board of Directors. He helps coordinate LGBTQ suicide prevention initiatives across the state and is thrilled to support AFSP's mission.
Steve Moore, Co-Chair of the Board of Directors, Chair, Advocacy and Policy Committee, and Captain of the Race AFSP Team: Steve Moore, whose 19 year old son died by suicide in 2006, joined the board of the Illinois chapter in 2008. Steve is the chapter's Co-Chair, a member of its Executive Committee, Chair of its Advocacy and Policy Committee, its representative on the Illinois Suicide Prevention Alliance and Captain of the Race Team. He is on AFSP's national Public Policy Council and a participant in AFSP's Field Advocate program. He is also a facilitator for survivor support groups in a program run by Chicago Catholic Charities.
Tandra Rutledge: Tandra Rutledge is the Director of Business Development at Riveredge Hospital in Forest Park, IL – the largest, free-standing behavioral health hospital in Illinois. Tandra holds a Master's Degree in clinical psychology and has over 20 years of clinical experience in behavioral health working with children, adolescents and adults in a variety of clinical settings. Tandra serves as a member of the Mental Health Awareness & Suicide Prevention Task Force, Opioid Task Force, and Positive Youth Development Leadership Team in Oak Park/River Forest. She has previous non-profit board experience (NAMI and PTA) and is a certified QPR (Question, Persuade, Refer) Gatekeeper Trainer. As a mental health advocate, Tandra has worked at the national, state and local levels including working with Ohio legislators in 2012 on the passage of the Jason Flatt Act– legislation requiring mandatory training in youth suicide awareness and prevention for educators.
Staff Members, AFSP Illinois
Angela Cummings, Associate Area Director: Angela Cummings graduated from the University of Texas and has over 15 years professional experience in non-profit work, including extensive volunteer management and fundraising experience. Having lost a family member and a close friend to suicide, she is dedicated to the cause of suicide prevention.
Courtney Collins, Area Director: Courtney is passionate about raising awareness about mental health and suicide prevention. After losses in her local community and having loved ones that struggle with mental health conditions, her daily work is even more meaningful and she believes wholeheartedly in AFSP's mission. Courtney has worked in the non-profit space for more than 12 years focusing on mission activation, development, events, and relationship building.