Connect with AFSP Kentucky
1 Jun 2021 — 3 min read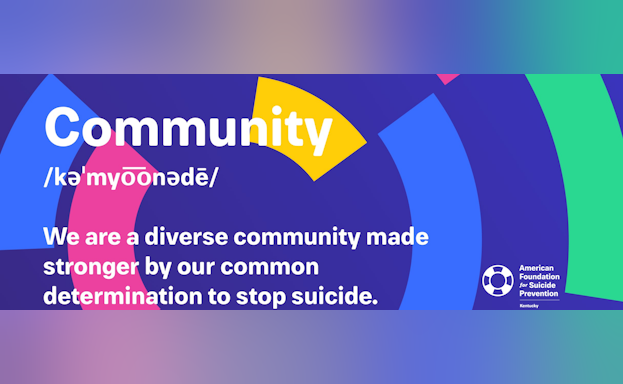 Host a Presentation
The American Foundation for Suicide Prevention offers a variety of programs to help save lives and bring hope to those affected by suicide! For a full list of our programs, check out this digital programs booklet.
Some of our featured programs include:
Talk Saves Lives Our introductory suicide prevention program and its specialty modules is appropriate for a range of audiences aged 18+.
More Than Sad This teen-specific program is for adolescents aged 14-18, parents, and educators. We work with schools and youth-based programs to implement regular trainings.
It's Real: College Students and Mental Health This program is designed for high school seniors and college students to encourage help-seeking with an unscripted documentary and facilitated discussion. We collaborate with schools and universities to incorporate this program into their curriculum.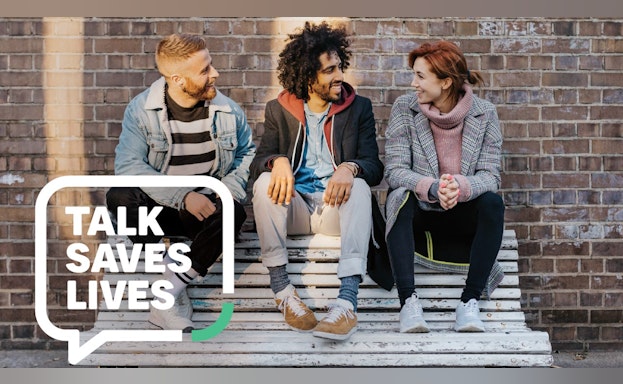 Funds donated to AFSP go towards research, prevention education programs, loss and healing resources, and advocacy. Our Out of the Darkness Walks are our largest source of funding to be able to deliver these programs and resources to the community, in addition to giving those affected by suicide a chance to come together in support and healing. Our sponsors play a huge role in making these events happen! With most sponsorship opportunities starting as low as $250, it is easy for businesses and groups of any size to support suicide prevention in their community! Sponsor packets can be easily customized for specific programs as well.
Request Resources
We offer a variety of resources and can customize packets specific to your needs! Our resource request is perfect for:
Those personally seeking more information
Businesses looking to offer resources to their employees
Churches and other groups wanting to offer mental health and healing resources
Events that reach the community (i.e. health fairs, state and county fairs, Pride events, concerts and festivals, farmers markets, veteran events, etc.)
And more! Fill out the request form below for more information.
If you have lost someone to suicide, we are so sorry for your loss and would like to connect you with resources. Please request a packet of loss and healing information to help you in your grief journey. We encourage you to connect with trained volunteers who are also suicide loss survivors through our Healing Conversations Program as well.
Volunteer With AFSP Kentucky
All of our chapter operations are made possible with the dedication of volunteers across the Kentucky Chapter! Join us in our mission to #StopSuicide!
We welcome you, whether it is just for the day or for much more! Learn more about ways to get involved at our Kentucky Chapter Volunteer Page.
Contact our Volunteer Coordinator with any questions at [email protected]
Kentucky Chapter Contact Information
Kentucky Chapter Mailing Address:
AFSP Kentucky
9152 Taylorsville Road #274
Louisville, KY 40299
Kentucky Chapter Area Director:
Megan Cole
502-648-9451
Kentucky Chapter Board Chair:
Dana Mitchell