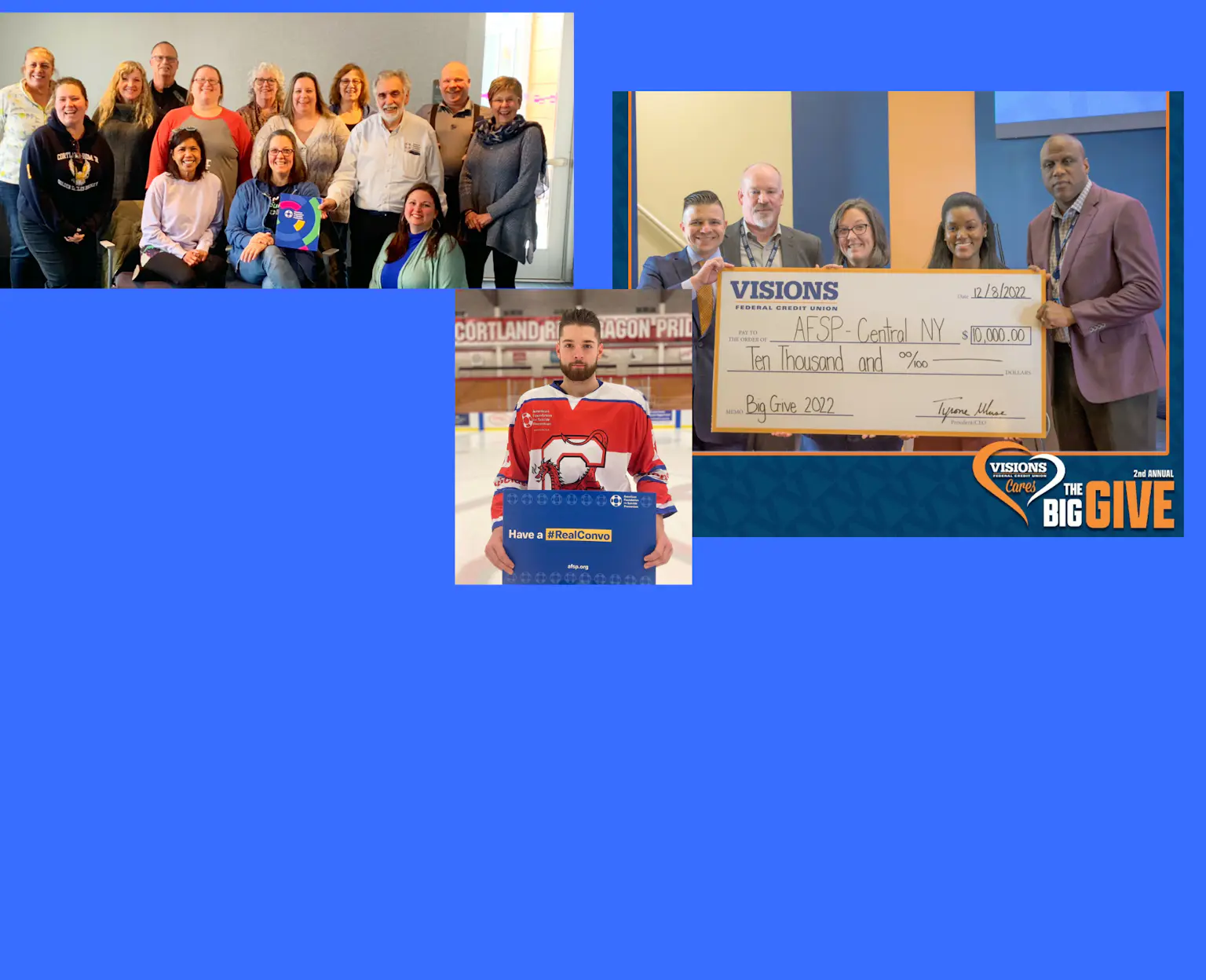 AFSP Greater Central New York
Living the mission to save lives and bring HOPE to those affected by suicide in the Greater Central NY Region
About the AFSP Greater Central New York Chapter
The grassroots work we do focuses on eliminating the loss of life from suicide by: delivering innovative prevention programs, educating the public about risk factors and warning signs, raising funds for suicide research and programs, and reaching out to those individuals who have lost someone to suicide.
As a part of AFSP's growing nationwide network of chapters, we bring together people from all backgrounds who want to prevent suicide in our communities. Families and friends who have lost someone to suicide, vulnerable individuals, mental health professionals, clergy, educators, students, community/business leaders, and many others energize our chapter.
The Greater Central NY Chapter includes the following Counties: Broome, Cayuga, Chenango, Cortland, Delaware, Herkimer, Lewis, Jefferson, Madison, Oneida, Onondaga, Oswego, Otsego, Schoharie, Tioga, and Tompkins.
Meet your Greater Central New York Chapter Board! Welcome Video 
Upcoming events and activities