Kentucky Advocacy
18 Jan 2022 — 3 min read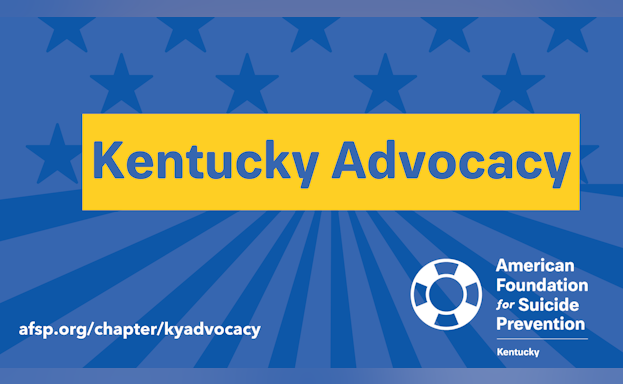 Kentucky Advocacy & Public Policy
*Be sure to opt-in for chapter communications to get updates from our chapter Public Policy Committee in addition to communications from our Public Policy Office
Join us in advocating to make mental health a priority in Kentucky! While details for our 2022 event are still being finalized, we are once again joining with the Kentucky Suicide Prevention Group and the Suicide Prevention Consortium of Kentucky to work with our legislators to #StopSuicide in Kentucky. There will be opportunities to engage both in-person and online. We need YOUR voice in this fight!
2022 Kentucky Advocacy Priorities/Issue Brief - coming soon!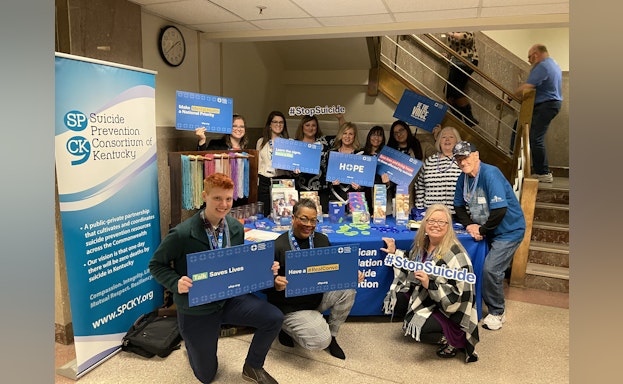 9-8-8 Advocacy
AFSP Kentucky is focused on sufficiently funding the local community mental health centers that answer the National Suicide Prevention Lifeline calls. This number will become an easy-to-remember 3-digit dialling code (9-8-8) in July of 2022. Join our efforts to help fully fund these centers and read below for more information on these efforts! Learn more about our positioning as an organization here.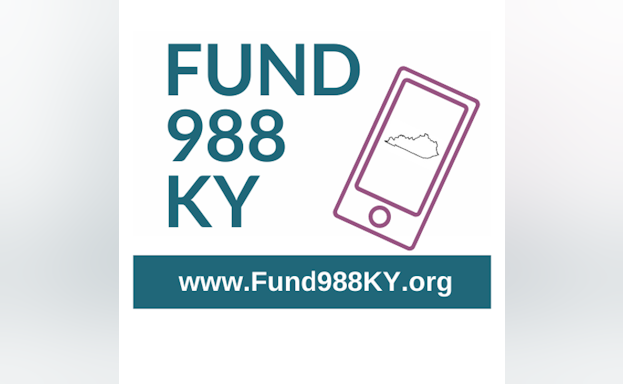 The National Suicide Prevention Lifeline (Lifeline) is a national network of state and local crisis centers linked through a 24/7 toll-free number (1-800-273-TALK or 8255) that connects callers throughout the U.S. to immediate crisis care. The Lifeline network consists of over 170 independently operated local- and state-funded crisis centers. Ideally, callers are connected with a local counselor in their own state. However, if the local center is unable to answer, the Lifeline reroutes calls to backup centers in their network, both in- and out-of-state.
Although the Lifeline has proven itself to be an essential and necessary component of the suicide prevention and mental health crisis care system, the current Lifeline network consistently faces two main interconnected barriers to its effectiveness and success: insufficient funding and the capacity to respond to a steadily increasing call volume.
Funding and capacity issues must be addressed now, as the new 988 number for the Lifeline will be operational nationwide by July 2022*. The (federal) National Suicide Hotline Designation Act (S.2661) was signed into law in October 2020; the new law and its related Federal Communications Commission (FCC) ruling officially designates 988 as the future three-digit dialing code for the Lifeline. The new law also aims to strengthen local crisis response capacity to adequately meet 988 service demand by allowing each state to pass their own legislation funding 988 the same way as 911, through state-managed monthly customer service fees.
Download a brief history of 988 and learn more about 988 implementation efforts here.
Also available, Frequently Asked Questions: 988 & Crisis Response Services was designed by AFSP in partnership with Vibrant to help answer common questions received from legislators and other decision-makers when advocating for adoption of 988 legislation, and in particular when advocating for fee legislation or state budget funding for the 988-crisis response system.
*Until July 2022, please continue to dial 1-800-273-8255 to reach the National Suicide Prevention Lifeline.
Public Policy Committee
Our Kentucky Chapter Public Policy committee stays active year-round in local, state, and federal advocacy. Whether you are interested in helping plan an event, work on drafting legislation with various public officials, or just want to plug in and help, there's a place for you on this committee! Contact us today at [email protected]