Maine Local Resources for Survivors of Suicide Loss
1 min read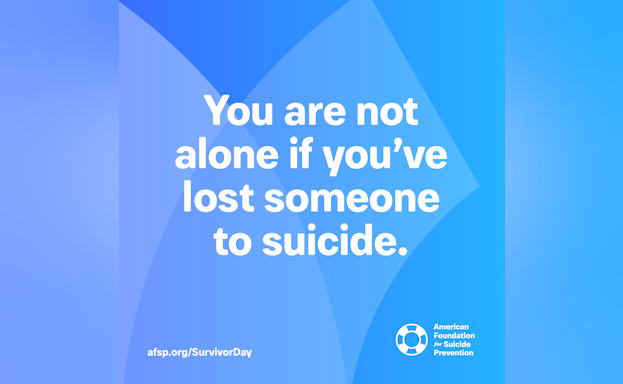 If you have lost a loved one to suicide, here are some resources that can help.
AFSP has a number of resources for those affected by suicide loss.
Local Resources
Local Bereavement Groups: Visit the American Foundation for Suicide Prevention national website to search for Support Groups in your area.
We do not run, recommend, endorse, or fund any of the groups listed. If you run a support group in the area and would like your listing included, please email us at: [email protected]
Additional information for Support Group Facilitators, including how to list support groups on AFSP's Support Group search, can be found here.
Mental Health Referrals
Although AFSP does not endorse or recommend specific professionals or businesses, the following sources may help you identify local mental health professionals in the area.
Ask your doctor for a recommendation

Ask other loss survivors for a recommendation

Contact your insurance company or behavioral health care organization for a list of mental health care providers covered by your plan

Contact the Department of Psychiatry at a local university or hospital
Websites with Information for Mental Health Care
Visit the American Psychological Association webpage or call 1-800-964-2000 (Monday-Friday 8:30am - 5:00pm ET)
Contact the American Psychiatric Association ([email protected]) or call 888-357-7924 (press 0 to speak with a customer service representative)
Visit the Mental Health America website or call 1-800-969-6642
Visit the SAMHSA Behavioral Health Treatment Services Locator
Visit the Psychology Today Therapist Finder
Visit the HelpPRO Suicide Prevention Therapist Finder
National Resources
Nationwide 24-Hour Crisis Line: If you, or someone you know, are ever in crisis, call the Suicide and Crisis Lifeline at 9-8-8. Details for how to take advantage of this service in other languages or for those who are deaf/hard of hearing, visit the Lifeline Website.