May is Mental Health Month
24 Apr 2023 — 1 min read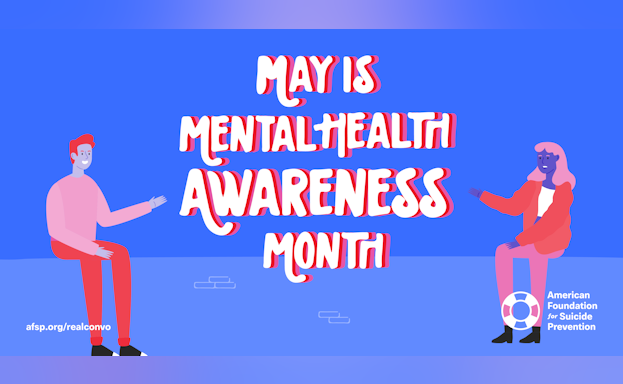 Suicide is a topic that hides in the shadows. All too often it goes unaddressed, even when we may sense someone is struggling.
We might worry that saying the wrong thing will make it worse. So, we end up not saying anything – even though a few kind words can be the first step in connecting someone to help or supporting someone who has experienced a suicide loss.
It's time we shed some light on this leading cause of death. It's time we talk away the dark.
What leads someone to consider suicide is complex, and although words alone can't heal everything – we can't begin to address suicide if we don't take the first step and start the conversation.
This May, for Mental Health Awareness Month, it's time we learn to encourage the people in our lives to open up about what they're thinking or feeling, and bring the scariest emotions out of the shadows and into the light.
Suicide is the result of a complex health situation in which various risk factors collide – in most cases, including an undiagnosed or untreated mental health condition – and it can often be prevented.
We can all play a role in saving lives. You can make a difference by learning the warning signs, knowing the risk factors, and bravely having an open and honest, REAL conversation with someone you care about.
Together, we can bring suicide out of the darkness and into the light.
Join us in talking away the dark.