Meet our Board Members: Amy Vogel
9 May 2022 — 1 min read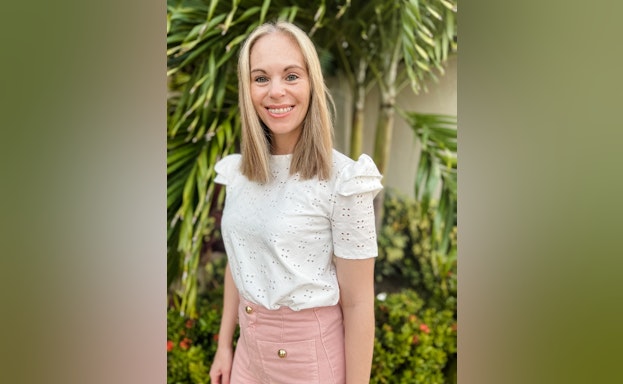 Name and Board Title
Amy Vogel, RMHCI, NCC, Board Member
What city do you call home?
Rotonda West, Florida
Tell us a little bit about your background – personal and/or professional.
I am married to the best husband ever and we have two teenagers. We love traveling and are visiting all 50 states and some countries. We love to play board games and watch crime TV together. We have a cat, dog, and two ferrets. I began working on the National Suicide Prevention Lifeline in 2015 and felt the urge to go back to school to help others even more in 2018. I have since graduated with my master's in clinical Mental Health Counseling and am currently practicing. I have always loved learning.
Where did you grow up?
Indianapolis, Indiana
What are some of your favorite hobbies?
Traveling, reading, collecting vintage designer purses, creating websites, and learning about the human brain.
What might someone be surprised to learn about you?
That I am actually an introvert and I have a degree in dance performance.
Why did you become involved with AFSP-CFL?
I have lost family and friends to suicide, but the last straw was my grandfather in 2013. I learned about AFSP by searching online for a support group for my grandma and me. When we showed up, we felt heard and loved by all the attendees. I became interested in suicide prevention, intervention, and postvention to help others to pay it forward.
What was your first introduction to AFSP?
A survivors of suicide group
Personal Favorites:
I love learning about mental health and how to help people.
What is one of the most important things you would share with the community about AFSP?
That you are not alone. There are people and resources that will walk along and beside you every step of the way whether you are a loss or attempt survivor.
What are three unexpected items on your desk?
3D print of Bernie Sanders sitting while at the Inauguration.
5 tubes of ChapStick
Linus with his blankie ornament
Do you have a hidden talent?
I can play the clarinet and can fold my tongue into three sections.