Meet Our Board Members: Cheyenne Williams
12 May 2022 — 2 min read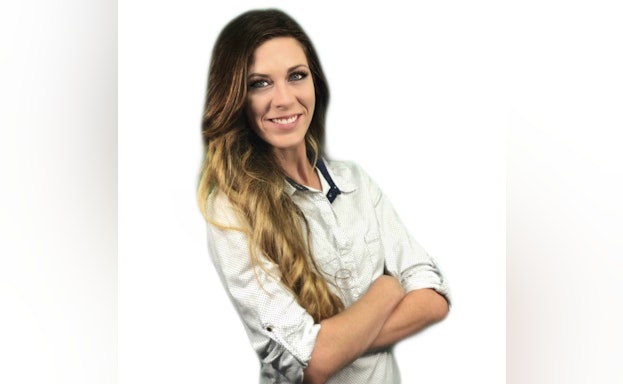 Name and Board Title
Cheyenne Williams – Board Member, Volunteer and Marketing Coordinator
Tell us a little bit about your background – personal and/or professional.
I have a wonderful, supportive husband and am a mom of two girls and many animals. I own Shiney Day Specialized Pet Care which provides services ranging from basic pet sitting and dog walking to assisting owners in managing their pets medical needs. I have my CVA in Veterinary Medicine, currently going through schooling for my CVT. I have been working in Veterinary medicine for 11 years, including general practice and specialty hospitals.
I moved to North Port, Florida when I was nine from Denver, Colorado. Then I made my home in Sarasota, Florida during College.
What are some of your favorite hobbies?
Volunteering is one of my favorite things to do, which is one of the reasons I joined the AFSP Sarasota Walk Committee in 2020. I am currently the President of the PTO at our daughters' school, as well as helping with some of the local animal rescues. When I am not working or volunteering, I love to maintain a fitness routine, read, spend time with my children, travel (when able), and have recently taken on a new hobby of indoor gardening.
Why did you become involved with AFSP?
I became involved with AFSP in 2019 when the animal hospital I was working at sponsored the Sarasota Walk. Management had known about my loss and asked me to be the team captain for our hospital (but didn't give me the night off before the event). So I showed up to my first walk after a 12 hour shift and immediately fell in love with the community and the comfort that the walk gave. That was the day I really understood how big of an impact suicide has on people through all walks of life. That was the day I realized I was not alone.
What is one of the most important things you would share with the community about AFSP?
When you are a part of the AFSP community you know you are never alone in this fight or struggle. The resources, education and opportunities are endless and you can feel the difference you are making in the community. We really are a giant family.
Do you have a hidden talent?
I'm abnormally good at winning prizes from the claw machines in movie theaters, ever since I was about 6-7 years old.