Meet the Arkansas Junior Board of Directors
12 May 2020 — 5 min read
Tagged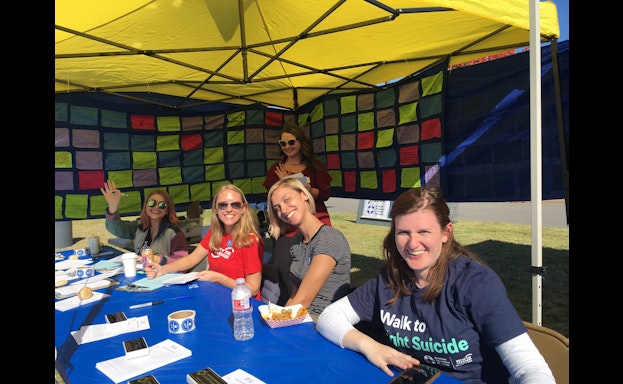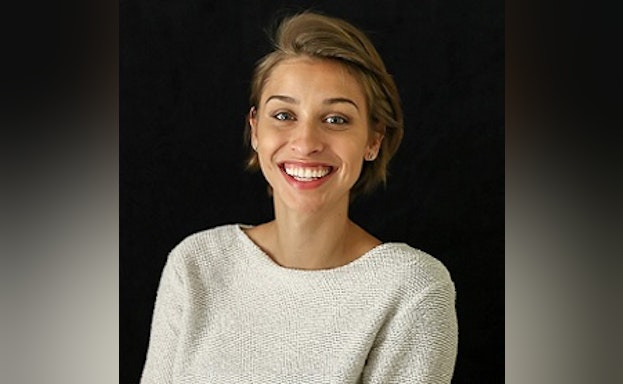 Eliana Scully - Eliana has always had a passion for activism, having volunteered or worked for Heifer International, the Library for the Blind, Vote Run Lead, and as a research assistant in Rehabilitation Counseling. Eliana is currently a student at UA Little Rock pursuing a degree in Economics and Psychology. She hopes to move onto getting a Masters in Behavioral Economics in order to help people function to the full extent of their ability. Eliana is pursuing a career in research, social justice, equality, and mental health. In her free time, Eliana enjoys hanging out with her friends, playing with her cats, and making guacamole.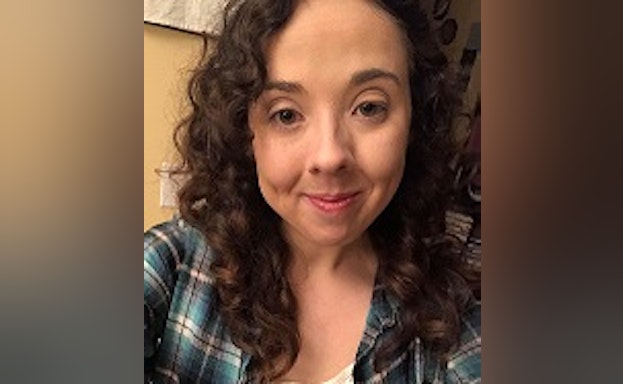 Elizabeth Gray - Elizabeth became involved in AFSP in 2013 at an Out of the Darkness Community walk in Batesville as a pageant appearance. She competed for several years at state and national pageants bringing light to mental health as her platform. Elizabeth has been involved with the NWA Out of the Darkness walk and Ride to Fight suicide poker run for the past five years. She serves the Poker Run and NWA OOTD assisting with public relations for the events. Elizabeth is trained to teach programs such as It's Real and More than Sad. In 2019, Elizabeth traveled to Washington D.C. to participate in AFSP's National Advocacy Forum. Elizabeth earned her bachelor's degree in Social Work and Communications and is a Northwest Arkansas Native. With having a parent with mental illness and lived experiences, and her own personal struggle with severe anxiety, Elizabeth is passionate about making sure people know they are not alone.
Jessica Miller - Jessica has been involved with AFSP since her step-brothers father died by suicide in early 2013. Her entire family was led to find answers to help with their coping process and they found the Out of the Darkness Community Walk later that same year. She has partnered with the Junior Board since 2017 in hopes to aid AFSP with Project 2025. She is also involved in the Miss America Organization; as she has competed for the job of Miss Arkansas for four years. Her social impact initiative is called SAVE: Suicide Awareness Voices of Education, where she has utilized the programs More Than Sad and Seize the Awkward in schools of all ages. As an undergraduate student at Arkansas State University, she is in the Bachelor of Social Work program. She plans to pursue her Master's degree in Social Work at the University of Arkansas at Little Rock. By sharing her family's personal story and continuing her plan of advocacy, she is on a mission to save lives through awareness by making a change in how society views suicide prevention and education to effectively intervene in mental health conversations.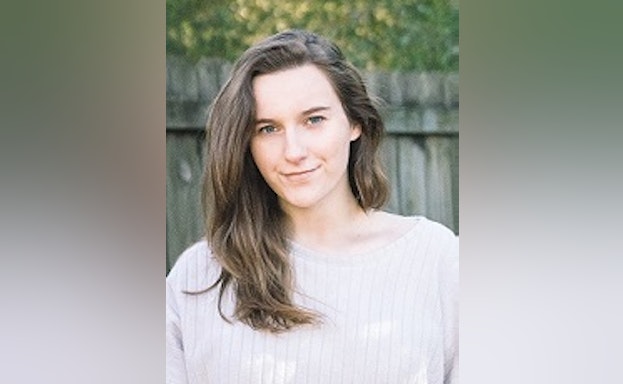 Kelsey Bell - Kelsey began volunteering with AFSP in 2013 after her own suicide attempts and struggles with depression, anxiety, and eating disorders. Kelsey was honored with the Young Professional Community Service Award from the Office of the Governor for her year long internship with AFSP's area director. Kelsey's passion lies in public awareness, policy change in healthcare, and finding evidence based treatments for chronic mental health conditions. She is currently working towards her degree in Psychology and Nonprofit Leadership Studies, and plans to pursue graduate degrees in Public Health and Clinical Psychology. Kelsey will continue to share her story and use her experience to further AFSP's mission to save lives and bring hope to those affected by suicide.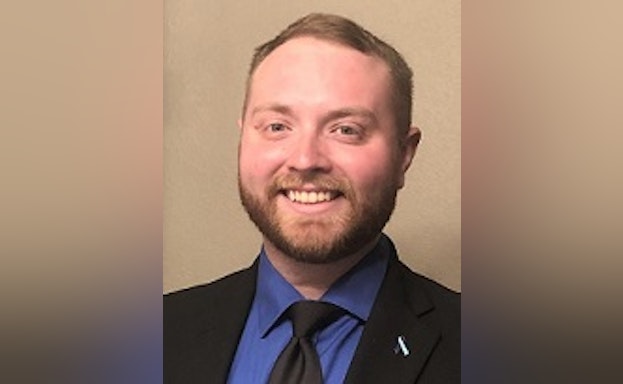 Josh Sisco - Josh became a suicide loss survivor after losing his best friend, Mandy Faye Fogg in October of 2017 to suicide. He became a member of the AFSP Arkansas Chapter Junior Board that same year. He then went on to chair the campus walk at the University of Central Arkansas, where he and Mandy attended college together. Josh earned a bachelor's degree in Criminology and minor in Addiction Studies. Mandy was later awarded her bachelor's degree posthumously and her mother, Rhonda Fogg and father, Jeff Fogg accepted it on her behalf. Josh currently serves on the Fundraising, Education, Advocacy, and Nomination Committee of the AFSP Junior Board. He also has presented a variety of educational programs about suicide prevention including Talk Saves Lives, It's Real: College Students and Mental Health and More than Sad. Josh is an Arkansas Parole and Probation Law Enforcement Officer who works closely with the Crisis Stabilization Units (CSU). He is a certified Crisis Intervention Officer and has been trained in Mental Health First Aid. He helps both offenders and other law enforcement officers struggling with mental health disorders. Josh also is the chair of the Northwest Arkansas Hike for Hope and has a passion for bringing awareness to his community. As well as helping educate others about all aspects surrounding suicide and mental health disorders. Josh is currently the Junior Board Chairman.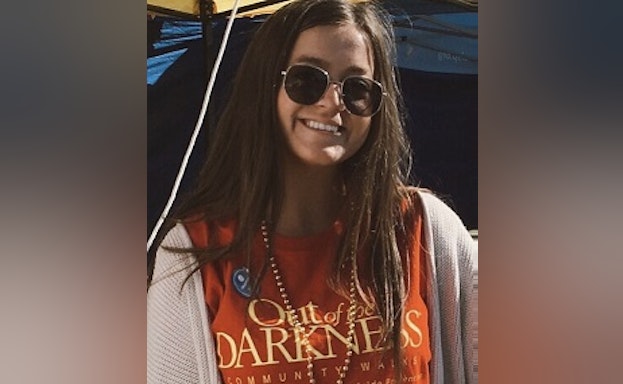 Aubrey Dalton - Aubrey has lived in Little Rock her whole life and is an Assistant Buyer at Dillard's Corporate. Aubrey is a survivor of suicide loss after losing her dad to suicide in 2012. After losing her dad, she gained an understanding and empathy for others who have been affected by suicide. This led her to start volunteering with AFSP Arkansas in 2019 at the Little Rock Out of the Darkness Walk. Aubrey states, "losing a loved one to suicide has such an impact on so many people and I want to spread awareness in any way that I can! Breaking the stigma is my top priority!"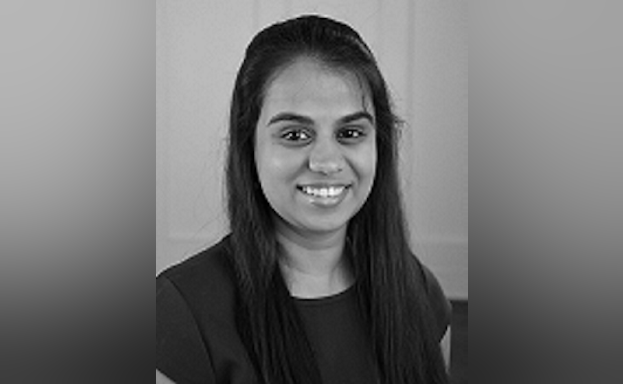 Suma Ashok - Suma is a Strategic Planning Associate in healthcare, working for CHI St. Vincent Health System. Originally hailing from India, Suma has discovered a common thread in mental health between the two countries: lack of appropriate education and awareness. Suma is eager to be a changemaker and help spread awareness across communities and countries.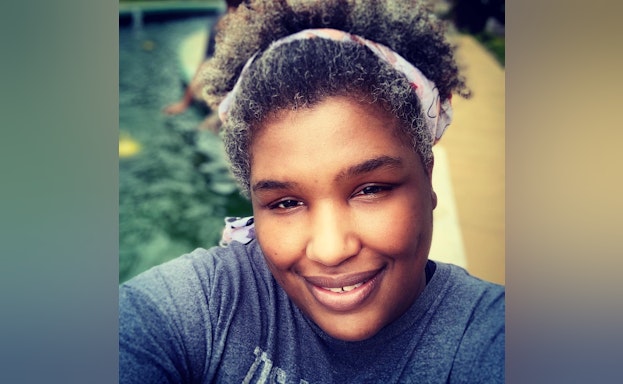 Lakendra Mackey - This is LaKendra's first year serving on the AFSP Junior Board. LaKendra is a Navy veteran who has had a few comrades attempt or die by suicide. As an individual that suffers from depression and PTSD, she strives to find ways to help individuals understand mental health issues. She is currently a student in the UALR BSW program looking to graduate in Spring 2021 and enter the MSW program in Fall 2021. LaKendra joins the Junior Board in hopes of gaining the necessary tools to help in the prevention of suicide of not only military and veterans but all people.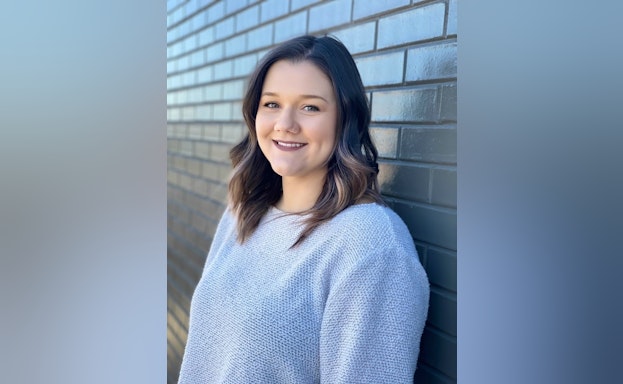 Ashley Crismon - Ashley has been involved with AFSP since 2017 when a friend of hers invited her to an 'Out of the Darkness Community Walk' in Little Rock. Initially, Ashley attended the walk to support her friend, but quickly found the support system she always needed in the midst of her own battle with depression. Ashley has always been passionate about mental health and helping others. Ashley received her B.S in Psychology (2016) and her M.S. in Mental Health Counseling (2019) from the University of Central Arkansas, where she later chaired the '2020 Out of the Darkness Campus Walk'. She is passionate about policy change in healthcare, prevention, fundraising, and community outreach. By using her education and personal experience with mental health issues, Ashley hopes to bring awareness about suicide prevention and reduce the stigma that society has when talking about mental health. Ashley wants everyone to know that there is hope and healing waiting for you, regardless of what you have been through, how you are feeling, or what you have done.
Not Pictured: Kyndri Tatum