Miss Idaho USA 2023's Continued Support of AFSP
January 20, 2023 – 1 min read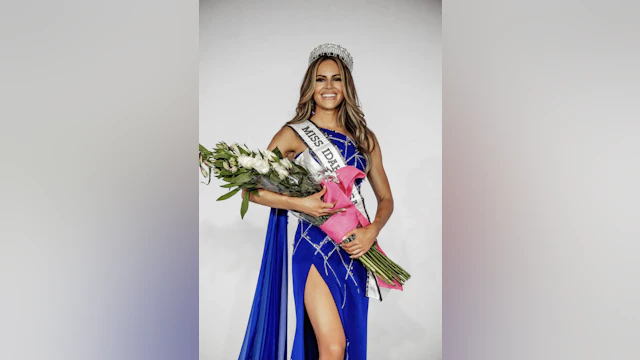 AFSP Idaho is fortunate to find an advocate, supporter, and partner in Miss Idaho USA 2023, Hannah Menzner!
Ms. Menzner has been volunteering with AFSP Idaho since 2018. After moving to and living in Washington, DC for a full-time nonprofit consulting job she continued supporting her local AFSP chapter by presenting AFSP programming in the Washington, DC community, and joined the Board of the National Capital Area Chapter as the Education Chair. She led the chapter's education efforts in D.C. and Northern Virginia for three years.
Although Miss Idaho USA 2023 has a packed schedule, advocating for mental health and suicide prevention, traveling to visit her sponsors, and studying for her Master's in Business Administration at the Wharton School, we're grateful that she stays connected with us and reaches out when she's back in our beautiful Gem State!
If you attended the Fall 2022 Treasure Valley Out of the Darkness Community Walk, you heard Ms. Menzner address Walkers in our Opening Ceremony with inspiring and encouraging words to continue doing this important work. She joined us for the ceremony, walked with us, and even had her friend, Angelina Ryan, Miss Idaho Teen USA, join us, too!
AFSP Idaho Area Director, D'Arcy Valverde, joined Ms. Menzner early in the New Year at Boise High School where students enjoyed AFSP's Teens: It's Real presentation, presented by Miss Idaho USA herself!
Ms. Menzner stays connected to her AFSP Idaho community when she's out east studying, and when she makes it back to her home state. We're grateful for her support, and all she's doing to advocate for mental health and suicide prevention.
Thank you Miss Idaho USA, for all you do!