Oregon Out of the Darkness Walks Raise Awareness, Funds for Suicide Prevention
19 Oct 2022 — 1 min read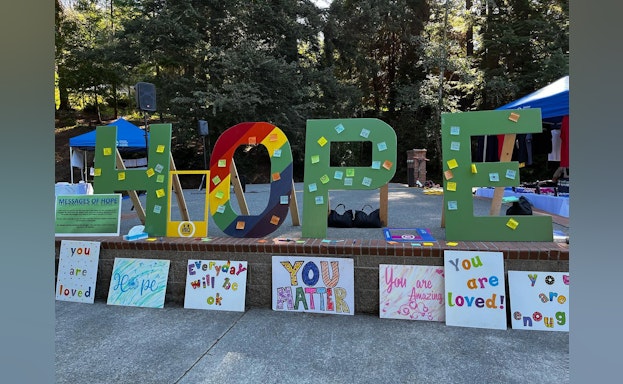 Over 3,000 people came together across the state for Out of the Darkness Walks this fall, raising over $270,000 to fund suicide research, education, and prevention programs.Volunteers across the state hosted community walks in Bend, Scappoose, Medford, Coos Bay, Eugene, Portland, and Salem.
Everyone who joined had been touched by suicide in some way – whether losing a love one, supporting someone who struggled, struggling themselves – and united for the common cause of saving lives and bringing hope to anyone affected by suicide.
Over 50 businesses sponsored walks throughout Oregon, and dozens of local and state-wide community partners attended to share resources with the community. We're incredibly grateful to each and every one of you for coming together to create this meaningful day for those touched by suicide.
In addition, Adults in Custody and correctional facility staff organized walks at Snake River Correctional Facility, Oregon State Correctional Institution, Santiam Correctional Facility, and Deer Ridge Correctional Facility. To learn more about our work within Corrections Systems, visit Project 2025.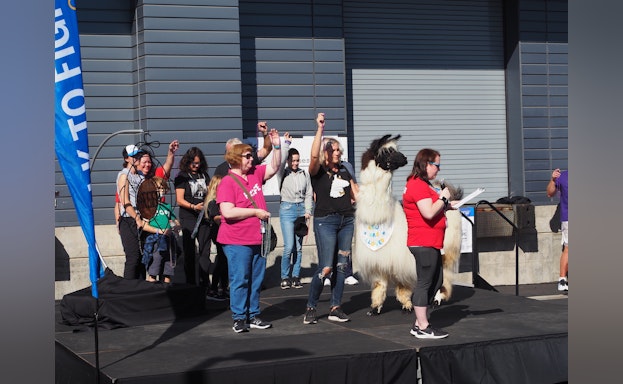 Looking for ways to stay involved? Check out some ways you can continue the momentum. Together, we can walk towards a world without suicide, every day.
Survivor's Day
Join us for Survivor's Day on Saturday, November 19 at an in-person or virtual event.
Host a campus walk
Is your high school or college interested in hosting a walk at your campus this spring? Learn more about campus walks, and email us at [email protected] if you're interested in organizing one.
Advocate
Sign up as a field advocate to speak out for suicide prevention and resources.
Donate
Didn't get a chance to donate at a walk this season? You can donate towards a local walk until December 31 at the links above. Or, join the Oregon Circle of Hope with a donation today.