Volunteer Spotlight: Tracy Klingener
1 Jul 2022 — 4 min read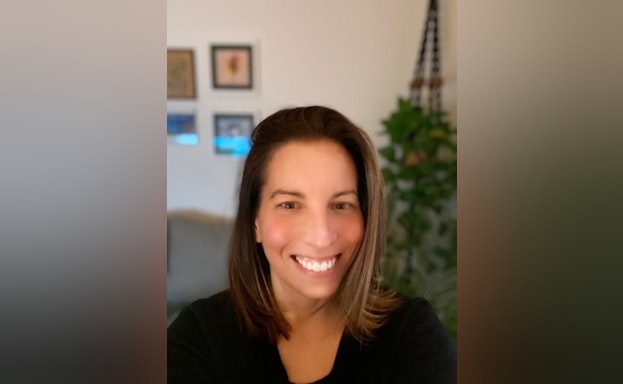 Tracy Klingener is the Director of Suicide Prevention at the Mental Health Association Morris/Essex where she has dedicated 16 years of her life. The Mental Health Association is a not-for-profit organization that works, as Klingener said, to "spread awareness on suicide prevention by offering educational presentations designed for schools, communities, and specialized groups such as law enforcement officers and first responders."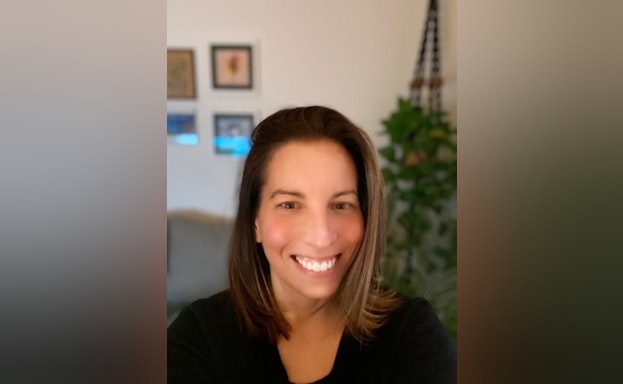 Klingener's volunteer work with the New Jersey Chapter of AFSP began when she met the NJ Area Director at a local mental health awareness walk. This will be her third year as Walk Chair for AFSP's annual Northwest New Jersey Out of the Darkness Community Walk and as a part of the Education Committee. AFSP has three walk categories: Community, Campus, and Overnight Walks. The goal of these walks is to raise awareness as well as funds for the tireless efforts of the American Foundation for Suicide Prevention. With a collaborative environment, the Out of Darkness Walks bring people together to discuss mental health and further exemplify that no one is ever alone, in their struggle or in their grief.
As Director of Suicide Prevention at the Mental Health Association Morris/Essex Klingener is constantly educating community members when it comes to crisis intervention, available resources, and signs to look for in someone's behavior that can lead to suicide prevention. In her specific role, anyone interested in volunteering has a few opportunities made available to them.
The Community Companion program matches volunteers with a community member living with a mental illness to promote companionship. The other program that volunteers can become involved in is called The Mental Health Players. This group of volunteers perform improvisation scenarios at places like schools, businesses, or other organizations to portray realistic circumstances in which people can find themselves when it comes to mental illness. These players include all kinds of community members with different experiences and backgrounds, yet they share the same passion for mental well-being education.
Like many volunteers of the NJ Chapter of AFSP, Tracy Klingener's passion for mental health awareness is due to first-hand personal experiences. Her dedication to raising awareness as well as destigmatizing mental health is an everyday effort. Through her work, she hopes to further conversations around mental health struggles and let go of, "these negative labels (that) have been attached due to the lack of awareness. Raising awareness can reduce misconceptions." By volunteering, any individual can be a part of changing the way we talk about mental health as well as the way in which we treat those who are mentally ill. Volunteering for an Out of Darkness Community Walk alongside Klingener is an amazing opportunity for any kind of individual to see the change and efforts of your community first-hand and surround yourself with people who know that your story matters. Or, volunteering for one of the two programs mentioned above can further connect individuals to their community firsthand. Volunteering is a perfect opportunity to continue your mental advocacy work or become introduced to resources, support, and information yourself. With every volunteer, there is one more person who is educated on the importance of speaking up about mental health and creating space for those who are living with mental illness.
The goal of AFSP's volunteer work is to make the discussion more diverse and normalized. While every person's struggle with mental health issues differs, what remains the same is that there is help available. For Klingener, early intervention is a priority in treating those with mental health concerns as it can make a major difference in their life.
When asked what advice she would offer to someone seeking out mental health support, Klingener said, "Seeking help can be very scary, but your mental health is very important. Remember that you are not alone. It can be frustrating to deal with mental health issues when your friends and family just don't understand. Don't give up. Don't lose hope, even when it seems hopeless. It is important to believe that things will get better."
To get involved in the Education Committee, contact Beth Stapleton, Volunteer Coordinator for the NJ Chapter at [email protected] or 908-798-1701.
The New Jersey Chapter of the American Foundation for Suicide Prevention is fueled by the mission to save lives by providing education and support to the Garden State. The grassroots work we do focuses on eliminating the loss of life from suicide by delivering innovative prevention programs, educating the public about risk factors and warning signs, raising funds for suicide research and programs, and reaching out to those individuals who have lost someone to suicide. Connect with us and join the conversation on suicide prevention by following AFSP NJ on Facebook, Twitter, Instagram, and Pinterest.
Are you in a crisis? Please call the National Suicide Prevention Lifeline at 800-273-8255. Or contact the Crisis Text Line by texting TALK to 741741.