Meet the Western Pennsylvania Board of Directors
7 Jun 2021 — 7 min read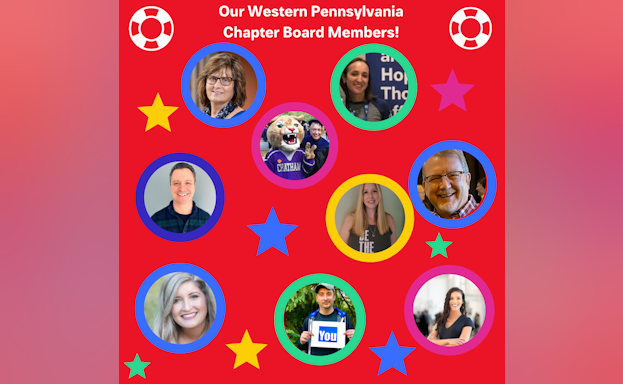 AFSP Western PA Board of Directors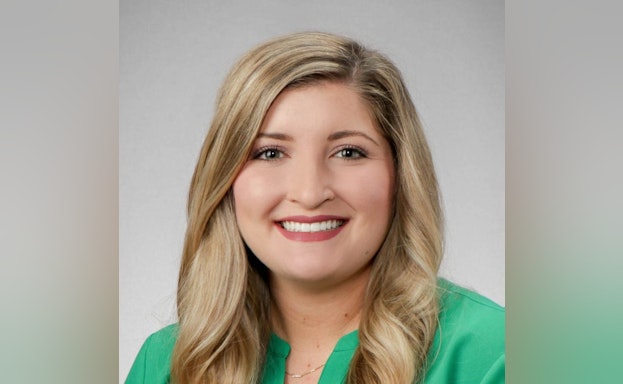 Alyx Enscoe, Chapter Chair
Alyx has been passionate about mental health and suicide prevention since college when she was on the board for her school's chapter of Active Minds. Active Minds is an organization that supports mental health awareness and education for young people. After losing her brother to suicide in 2017, Alyx found AFSP through Pittsburgh's Out of the Darkness Walk and she has been a volunteer since attending her first walk. By day, Alyx is a Sr. Recruiter with UPMC Magee-Womens Hospital, recruiting nurses and support staff to join her team. In her spare time, Alyx enjoys hiking and kayaking with her husband and golden retriever. She also co-runs a "bookstagram" account to foster her love of reading- @bookish.pgh!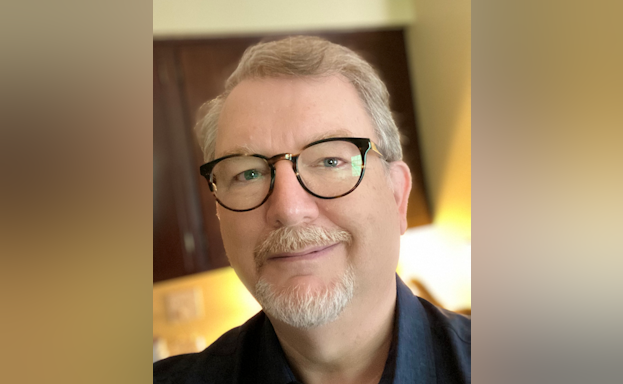 Doug Bishop, Treasurer
Doug is a Certified Public Accountant who started his career as an employee of a medium-sized local CPA firm and worked his way up to become a shareholder with that same firm. He has applied his background to support our chapter by overseeing our finances. From fundraising efforts to managing our spending, he has helped us grow successfully since his efforts began in 2015. His involvement started soon after he lost his son to suicide in January 2014. He is very passionate about the cause, and committed to reducing the stigma that surrounds mental health. In addition to his volunteer work, he also is an avid hockey fan, amateur photographer and you may find him attending concerts throughout the year.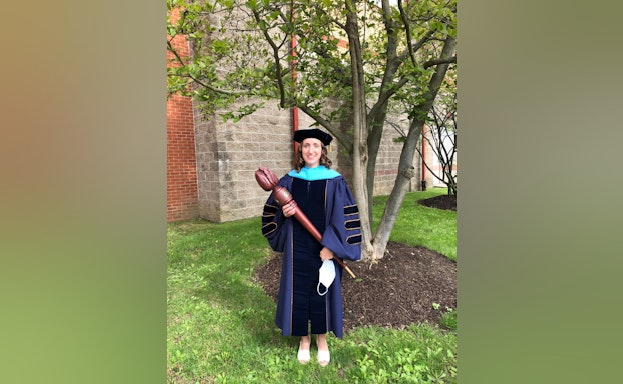 Emily Shimko, Secretary
Emily serves as the Education Chair for the Western Pennsylvania Chapter. She began volunteering in 2018 after the loss of her half- brother to suicide. Emily presents and trains other volunteers to present our educational programs. Emily is also involved in our community walks and recently brought the college walk to her institution. Additionally, Emily has engaged in fundraising for AFSP by running the Disney World Marathon and Pittsburgh Half Marathon. As an Assistant Professor of Health Sciences as La Roche University, Emily is passionate about health improvement. Emily also serves as Co-Chair of La Roche's Jed Campus Team. Emily has earned her Doctor of Education and Master of Science degrees from the University Pittsburgh. Outside of teaching and volunteering, Emily enjoys instructing group fitness, yoga and maintaining her own health through physical activity.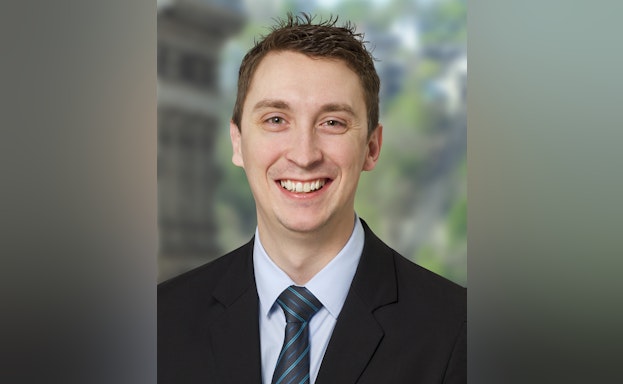 Kevin Poelcher, Loss & Healing Chair
Kevin is a Middle Office Services Supervisor for PNC Wealth Management. As a leader in the financial services industry, he advocates for mental health awareness and fosters a culture of inclusion and diversity. He studied Mass Communications at Point Park University and later on to earn his MBA in General Management. Kevin has always wanted to help others in an impactful way, but he never knew how he was going to do that to the extent that he wanted to, until now. Kevin found AFSP when he was first introduced to the Out of the Darkness Walk in 2016. He has since been an active volunteer, joining our board of directors in February of 2018. His passion for the cause is driven by his own healing journey as a suicide loss survivor. The work AFSP does continues to aid in his healing while he provides support to those affected by suicide. Each year, he organizes and hosts our annual International Survivors of Suicide Loss Day event in Pittsburgh. In his spare time, you can find Kevin at a baseball game, concert, or on a boat in Lake Erie doing some fishing.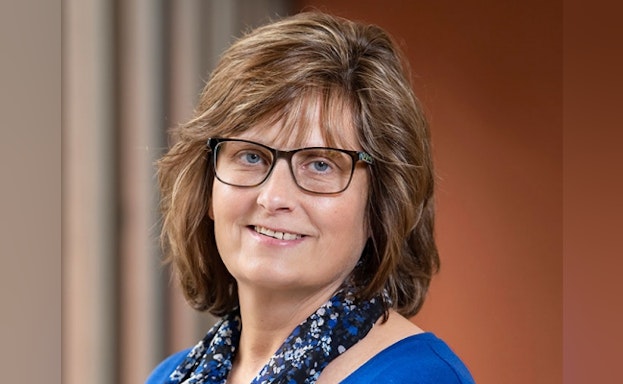 Jamie Zelazny, Education Chair
Jamie is an Assistant Professor of Nursing and Psychiatry at the University of Pittsburgh. She holds a Bachelor of Science in Nursing, Master of Public Health in Psychiatric Epidemiology and a PhD in Nursing, all from the University of Pittsburgh. When she was 12 years old, she lost a beloved family member to suicide. That loss shaped the trajectory of her nursing career. She has over 35 years of experience in pediatric psychiatric mental health nursing and youth suicide prevention research. Along with her students at Pitt, she organized the first Out of the Darkness Campus Walk at the University of Pittsburgh, which will be an annual event. She is passionate about mental health awareness and is dedicated to providing suicide prevention education to the community. Jamie is very excited about her role as education chair where she will continue to present and will train volunteers to present AFSP's educational programming to the community. In her free time, she enjoys hiking, backpacking, camping and spending time with her family.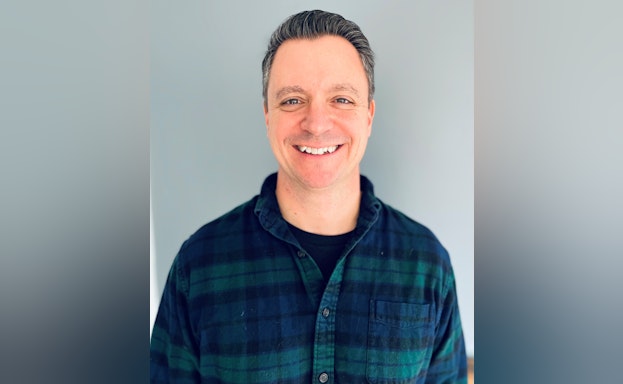 Lee Wagner, Public Policy Chair
Originally from Southwestern Pennsylvania, Lee continued a family tradition by enlisting in the U.S. Marine Corps and serving for eight years. In 2003 Lee completed a combat deployment in support of Operation Iraqi Freedom. After his return to the region, Lee earned a bachelor's degree in organizational leadership from Robert Morris University and he is enrolled at the University of Pittsburgh for his Masters in Public Administration. Lee has worked for PNC Bank, Duquesne University, and the Veterans Administration in roles facilitating the military to civilian life transition. Currently, Lee works for The University of Pittsburgh School of Pharmacy Program Evaluation Unit (PERU). There he works in a program that aims to reduce veteran suicide in Northwest Pennsylvania. In addition to his professional work, Lee has many years of experience working with veterans who have experienced trauma and moral injury while serving. As part of his own recovery journey from trauma and moral injury, Lee began exploring yoga and meditation in 2007. He credits these practices with helping to restore health, wellness, and balance to his life. In 2021, he completed coursework and training to become a certified yoga instructor and teaches a Veterans-specific yoga and meditation throughout the Pittsburgh area.
Lee has lost both civilian and veteran friends to suicide and he has years of experience in suicide intervention, prevention and community awareness training. Lee started working with AFSP in 2017 through the Pittsburgh Out of the Darkness walk. Over the past five years Lee's personal and professional lives have focused on eliminating the lose of life from suicide, not only in the veterans space, but in our community at large.
Lee lives in Murrysville with his wife, a veteran herself having served in the U.S. Army for four years, and their children. He enjoys staying active and spending time with his family.
Karina Mueller, Volunteer Coordinator
Karina grew up in the Black Hills of South Dakota and earned her bachelor's degree in Paralegal Studies, with focus on legal research/writing, and her master's degree in Criminology, with a focus on correctional rehabilitation. Karina began her career working on the indigenous reservations in South Dakota and moved to Pittsburgh in 2012 to work for the Federal Public Defender's Office. While with the FPD in Pittsburgh, Karina was lead investigator of two different post-conviction relief teams which were responsible for their client's release after almost three decades [each] of unjust incarceration. In 2019, Karina began her career as a private investigator contracting with the courts on a case-by-case basis. Being an outspoken advocate for marginalized communities is the focus of Karina's career and personal life.
Suicide first touched Karina's life at the age of 9 when she lost a beloved older cousin. At the age of 11, she made the first attempt on her own life. Unfortunately, suicide became a normal part of life as multiple family members and friends lost their lives over the years. Karina began her own journey toward mental wellness in 2014. As a survivor of childhood trauma and sexual assault, Karina found contentment in Buddhism and serving her community. Coupled with therapy, a healthy diet and a life-changing spinal surgery in 2021, Karina now enjoys a full life on the northside with her two dogs, Bear and Cooper. Her son starts a computer science degree at Penn State in Fall of 2022; her teenage daughter is an avid volleyballer for Pitt Elite Volleyball Club.
In 2018, Karina found a home volunteering with the American Foundation for Suicide Prevention. She has years of experience in trauma-based care and loves engaging with our local communities. Her new mission is recruiting volunteers and inspiring them to be equally passionate about destigmatizing mental health and creating a world without suicide.
Sharon Novalis, PhD, OTR/L, Liaison to Universities and Colleges
Shari earned her degrees in occupational therapy: first her Associate's from the Community College of Allegheny County, Monroeville, PA; Bachelor's-General Studies/Master's in Occupational Therapy from College Misericordia/(now) Misericordia University, Dallas, PA; Doctorate in Health and Rehabilitation Sciences from the University of Pittsburgh, Pittsburgh, PA. Shari first came into an awareness of AFSP after the suicide of her brother, Bobby, in 2012. Upon attending her first community walk in Pittsburgh, and after hearing of the prevalence of suicide among younger people, she felt compelled to become more involved, not only as a survivor of suicide loss, but also as a member of a university community. Since that time, she has been instrumental in facilitating educational endeavors at the university/college level for students, faculty, and staff as well as for related community healthcare providers and specifically for occupational therapy practitioners. Shari has had an integral part in establishing and sustaining the annual Out of the Darkness Campus Walk at Chatham University, Pittsburgh, PA. As a liaison for the Western PA AFSP Chapter, Shari is grateful to be able to be a part of helping other university and college students, faculty and staff initiate and sustain their efforts in suicide awareness and prevention.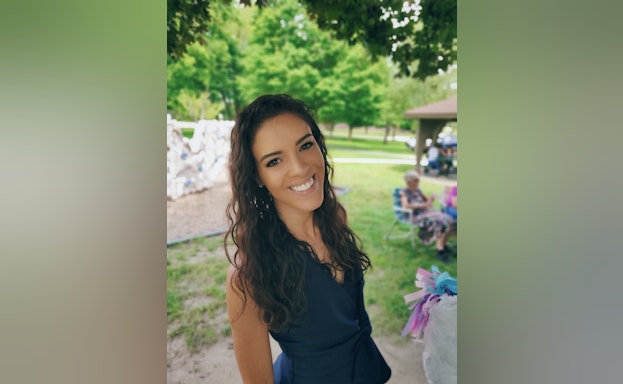 Leila Bouabdellaoui, Pittsburgh Walk Chair
Leila became involved with the AFSP Western PA Chapter after losing her younger brother, Jamal, to suicide in early 2018. She currently serves as the Pittsburgh Out of the Darkness Walk Chair, a position that combines her passions for event planning and spreading mental health awareness. Leila grew up in Kalamazoo, MI before attending Carnegie Mellon University to pursue degrees in Civil Engineering and Engineering and Public Policy. She lives in the South Hills region of Pittsburgh with her dogs, Champ and Ringo.