Meet the Western Pennsylvania Board of Directors
7 Jun 2021 — 5 min read
Tagged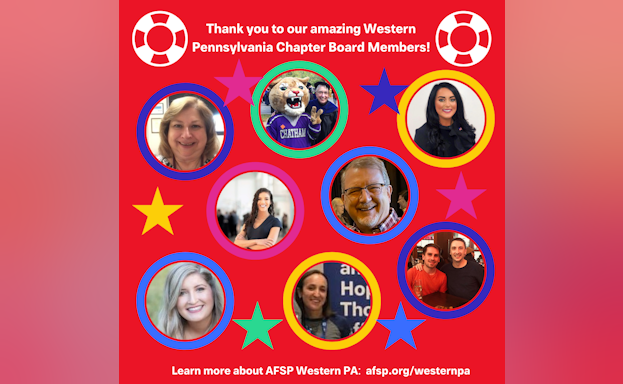 AFSP Western PA Board of Directors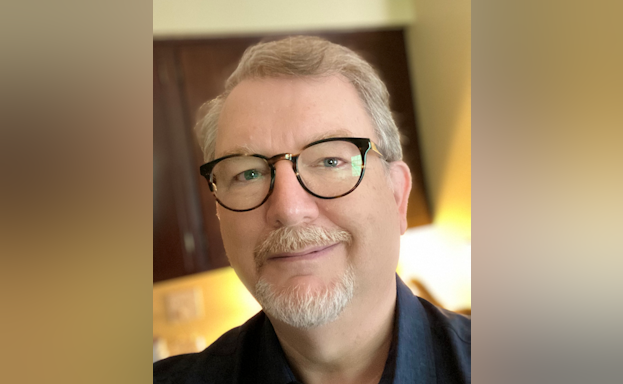 Doug Bishop, Treasurer
Doug is a Certified Public Accountant who started his career as an employee of a medium-sized local CPA firm and worked his way up to become a shareholder with that same firm. He has applied his background to support our chapter by overseeing our finances. From fundraising efforts to managing our spending, he has helped us grow successfully since his efforts began in 2015. His involvement started soon after he lost his son to suicide in January 2014. He is very passionate about the cause, and committed to reducing the stigma that surrounds mental health. In addition to his volunteer work, he also is an avid hockey fan, amateur photographer and you may find him attending concerts throughout the year.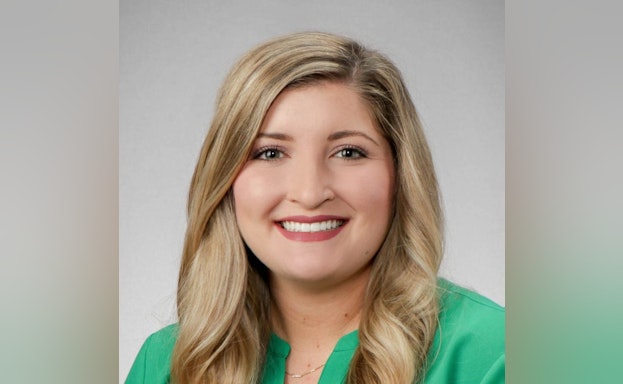 Alyx Enscoe, Treasurer
Alyx has been passionate about mental health and suicide prevention since college when she was on the board for her school's chapter of Active Minds. Active Minds is an organization that supports mental health awareness and education for young people. After losing her brother to suicide in 2017, Alyx found AFSP through Pittsburgh's Out of the Darkness Walk and she has been a volunteer since attending her first walk. By day, Alyx is a Sr. Recruiter with UPMC Magee-Womens Hospital, recruiting nurses and support staff to join her team. In her spare time, Alyx enjoys hiking and kayaking with her husband and golden retriever. She also co-runs a "bookstagram" account to foster her love of reading- @bookish.pgh!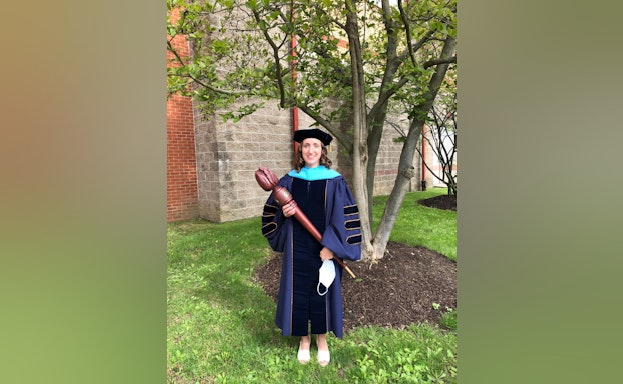 Emily Shimko, Education Chair
Emily serves as the Education Chair for the Western Pennsylvania Chapter. She began volunteering in 2018 after the loss of her half- brother to suicide. Emily presents and trains other volunteers to present our educational programs. Emily is also involved in our community walks and recently brought the college walk to her institution. Additionally, Emily has engaged in fundraising for AFSP by running the Disney World Marathon and Pittsburgh Half Marathon. As an Assistant Professor of Health Sciences as La Roche University, Emily is passionate about health improvement. Emily also serves as Co-Chair of La Roche's Jed Campus Team. Emily has earned her Doctor of Education and Master of Science degrees from the University Pittsburgh. Outside of teaching and volunteering, Emily enjoys instructing group fitness, yoga and maintaining her own health through physical activity.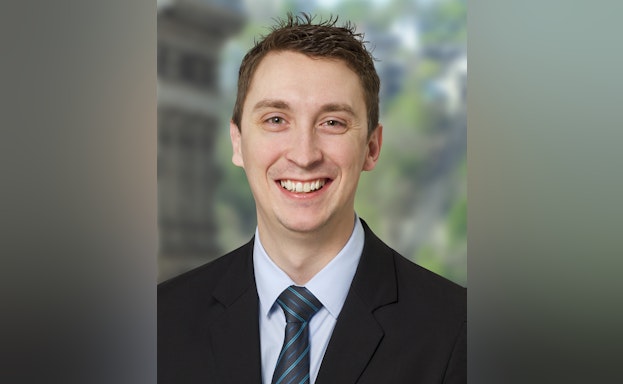 Kevin Poelcher, Loss & Healing Chair
Kevin is a Middle Office Services Supervisor for PNC Wealth Management. As a leader in the financial services industry, he advocates for mental health awareness and fosters a culture of inclusion and diversity. He studied Mass Communications at Point Park University and later on to earn his MBA in General Management. Kevin has always wanted to help others in an impactful way, but he never knew how he was going to do that to the extent that he wanted to, until now. Kevin found AFSP when he was first introduced to the Out of the Darkness Walk in 2016. He has since been an active volunteer, joining our board of directors in February of 2018. His passion for the cause is driven by his own healing journey as a suicide loss survivor. The work AFSP does continues to aid in his healing while he provides support to those affected by suicide. Each year, he organizes and hosts our annual International Survivors of Suicide Loss Day event in Pittsburgh. In his spare time, you can find Kevin at a baseball game, concert, or on a boat in Lake Erie doing some fishing.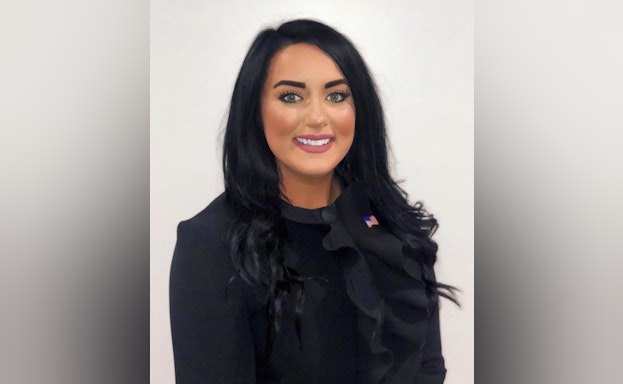 Melissa Ernst, Public Policy Chair
Melissa Ernst serves as the Public Relations Director for a Veteran non-profit. Growing up in the military with a father who served over 30 years in the United States Air Force, she gained a passion for serving those who have served and has worked in the Veteran industry since 2014 and has advocated for those with mental health, especially PTSD and MST. Melissa was first introduced to AFSP when she was invited to attend the Pittsburgh Out of the Darkness Community Walk as a community partner for Veterans in need. After the loss of a friend to suicide just a year before, the walk had such a personal impact on her and she immediately knew she needed to get involved in AFSP's mission. Melissa looks forward to serving as the Western Pennsylvania Chapter's Public Policy Chair where she will work with our state and federal lawmakers to raise awareness for AFSP's mission and advocate for life-saving legislation. Melissa is a proud graduate of the University of Pittsburgh where she studied Law and Military Studies. She was recognized as "Who's Next" for Advocacy by The Incline and "Empowering Woman in Philanthropy" by Inspiring Lives Magazine. Melissa's spare time is taken up by her three dogs, Oden a German Shepherd, Ares a rescue Pitbull, and Calypso a stray pup she and her husband rescued while on vacation in St. Lucia.
Rob Poelcher-Searfoss, Volunteer Coordinator
Rob is an office coordinator to a surgeon with the Allegheny Health Network's Orthopaedic Institute. His volunteering started at our annual Out of the Darkness Walk events as an ad hoc volunteer. This eventually led to him volunteering at additional events from 2017 to 2019. Rob's husband, Kevin Poelcher, started volunteering with AFSP in 2017 and then joined our Chapter's Board of Directors in 2018. Kevin encouraged Rob to "help out" at several events. Rob dove right into the work. He officially became a volunteer for the chapter in 2019 and was elected to the Board as Volunteer Coordinator in March 2020. Rob has his own personal connection with our mission and is a strong advocate for mental health awareness and wellness. He has personal lived experience and still works on his mental health issues. "These issues are a part of me, but they don't define who I am as a person." Rob wants everyone to know that we all have mental health. We all have to work together to end the stigma of talking about it. He dedicates himself to being a voice for the volunteer base, to engage and educate them to our organization and the work we do. One of the many fun things about Rob is his love for all things Halloween. He loves it so much that his house is always decorated for the season.