Neurometabolite Markers of Suicide-Related Cognition in Adolescents
2021 Young Investigator Grant
Amount Awarded: $90,000
Focus Area: Neurobiological Studies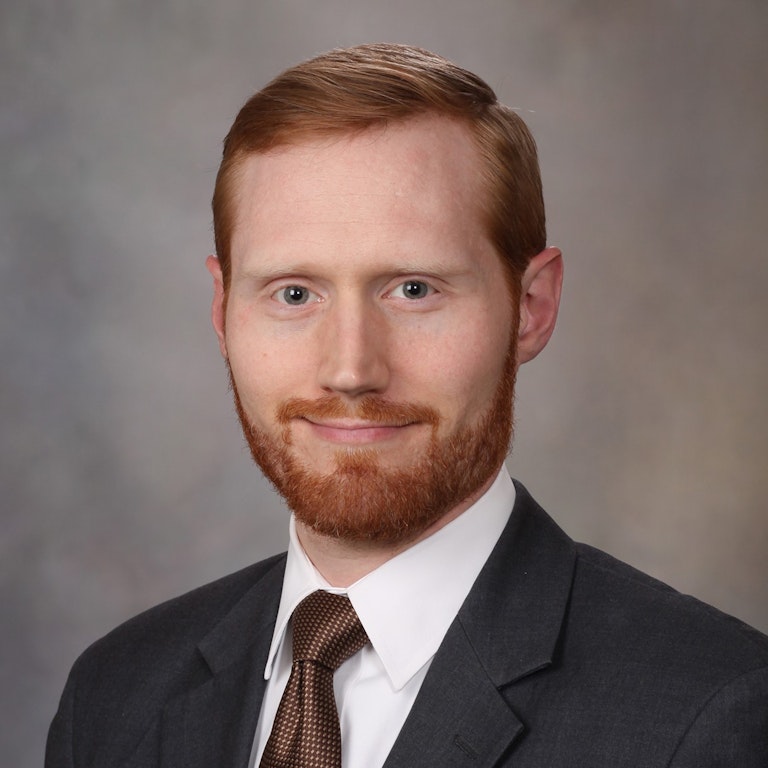 Charles Lewis, M.D.
University of Minnesota Medical School

Mentor: Daniel Dickstein, M.D.
Inside the Research
Brain-based mechanisms of suicidal thoughts and behaviors remain poorly understood. Preliminary research suggests that adolescents with suicidal thoughts have altered neurochemistry in brain regions involved in emotional regulation, self-perception, and implicit (not expressed) thoughts. This project will use magnetic resonance spectroscopy, a brain imaging technique, to measure brain chemicals that excite and inhibit other neurotransmitters in youth with and without suicidal behavior. We will also examine how differences in brain chemistry correspond to the strength of adolescents' implicit thoughts about death and suicide.