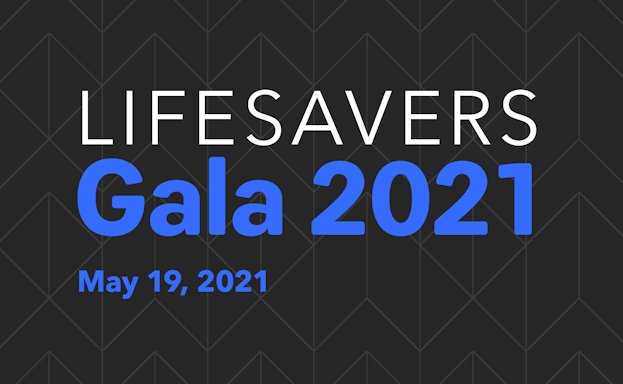 Buy Tickets
About the Gala
Join us at 7:30 pm ET on May 19.
At this year's virtual Lifesaver's Gala, we are proud to honor those who bring hope in the fight against suicide. From scientists, to public policy advocates, to loss and attempt survivors and others, Gala honorees have gone above and beyond in drawing attention to the cause of suicide prevention, elevating public discourse around mental health and suicide, and successfully creating real change within our society as a means to ending this leading cause of death.
In addition to raising much-needed funds for AFSP's leading initiatives in the areas of research, education, advocacy and support for those affected by suicide, the Gala is an opportunity for our supporters to come together and recognize the past year's accomplishments. Our distinguished guests share inspiring and informative stories about how suicide has affected them, and their valiant and passionate efforts to fight it.
2021 Gala Host
Hasan Minhaj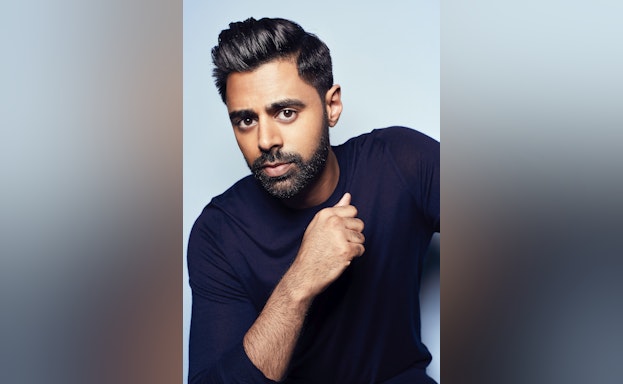 Hasan Minhaj was the host and creator of the weekly comedy show Patriot Act with Hasan Minhaj that premiered on Netflix in October 2018. The series explored the modern cultural and political landscape with depth and sincerity through his unique comedic voice. The show received a 2019 Peabody Award, a 2019 Primetime Emmy Award for "Outstanding Motion Design," and was recognized for a 2020 Television Academy Honor.
In 2017, Minhaj earned rave reviews for his performance hosting the 2017 White House Correspondents' Dinner, and for his one-hour Netflix comedy special Hasan Minhaj: Homecoming King, which earned him a 2018 Peabody Award. A first generation American, Minhaj joined The Daily Show with Jon Stewart as a correspondent in November 2014, where he was Jon's last hire. He continued on in that role after Trevor Noah took over as host the following year and remained on the show through August 2018.
2021 Gala Chair
Antony Loebel, M.D., President & CEO, Sunovion Pharmaceuticals Inc.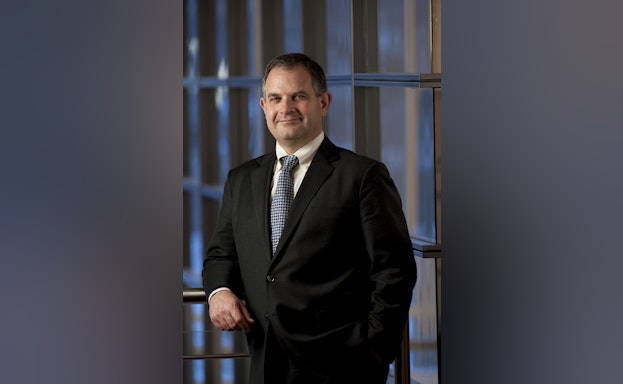 Honorees
Public Service Lifesaver Award – David Axelrod & Karl Rove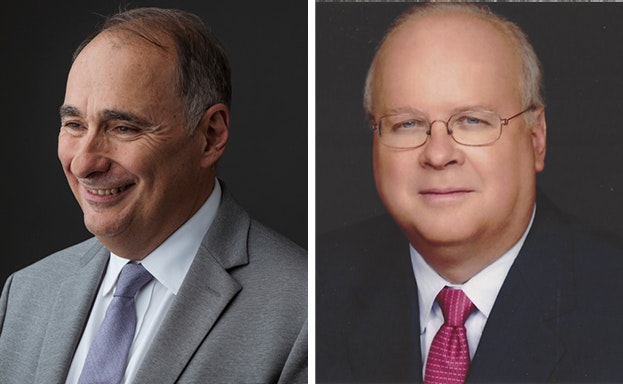 David Axelrod is a preeminent American political strategist and commentator, and the former chief strategist and senior advisor to President Barack Obama.
Karl Rove served as Senior Advisor and Deputy Chief of Staff to President George W. Bush and now serves as a Wall Street Journal columnist and Fox News contributor.
Both are survivors of suicide loss. David and Karl's public discussion of their losses has been truly inspirational, and has brought awareness and understanding about the importance of mental health and the devastating impact suicide has on families. By presenting this year's Public Service award to both David and Karl, we hope to highlight the reality that suicide is not a political issue, but one that affects all Americans.
Public Education Lifesaver Award – Lorenzo P. Lewis, The Confess Project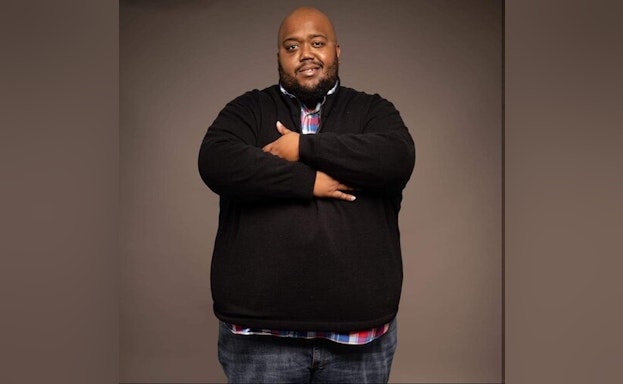 Lorenzo Lewis is a social entrepreneur, professional speaker, and founder of The Confess Project, an initiative that centers on mental health and wellness for young men of color. Born in jail to an incarcerated mother, Lorenzo struggled with depression, anxiety, and anger throughout his youth. At 17, after almost reentering the system of mass incarceration he had come from, he began his journey to wellness. In 2019 Lorenzo received the National Alliance on Mental Illness (NAMI) Multicultural Outreach Award and the American Psychiatric Association Award for Advancing Minority Mental Health, and he was a finalist for the Little Rock Regional Chamber Small Business Owner 30 & Under of the Year Award. In 2020, he became a fellow of both the Roddenberry and Echoing Green Foundations. Lorenzo has appeared in O Magazine as one of eleven 2020 Health Heroes, Lady Gaga's Born This Way Foundation, Watch The Yard, and more. The Confess Project was recently listed by Fast Company as a Top 10 Most Innovative Health Company. Since May 2016, The Confess Project has reached over 30,000 individuals in 13 Cities heavily focused in the Southern and Midwest Regions of the United States. The Confess Project is partnering with Gillette to make the reach 1 million individuals across the entire nation.
Survivors of Loss Lifesaver Award – Raymond & Mary Anne Burke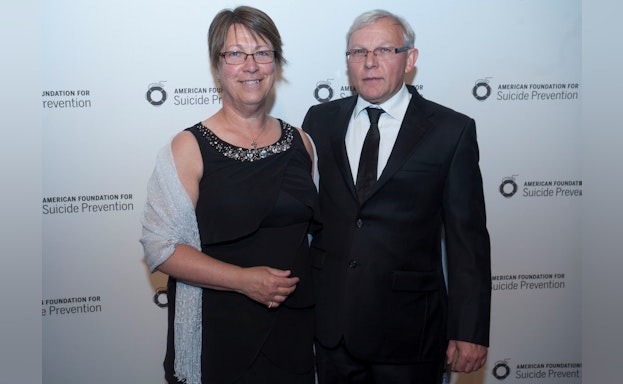 Raymond and Mary Anne Burke lost their son, Raymond Matthew Burke, to suicide in 2001. Soon afterwards, they decided to participate in what was the very first Out of the Darkness Overnight Walk, held in Washington, D.C. in 2002. Since that night, Raymond and Mary Anne have walked in every single Overnight that has ever taken place – the only people to have done so – and have raised hundreds of thousands of dollars through the event. Preparing for a 26 mile walk through the night felt like their first step toward healing, and provided the opportunity to give their son's life meaning. Connecting with so many others who had a connection to the cause was emotionally powerful and rewarding. The Overnight is only one of the ways the Burkes have been involved with AFSP. Mary Anne Burke currently sits on AFSP's Loss and Bereavement Council. Through these efforts and others, they pay tribute to their son, and all those connected to our cause.
Research Award – Edwin D. Boudreaux, Ph.D.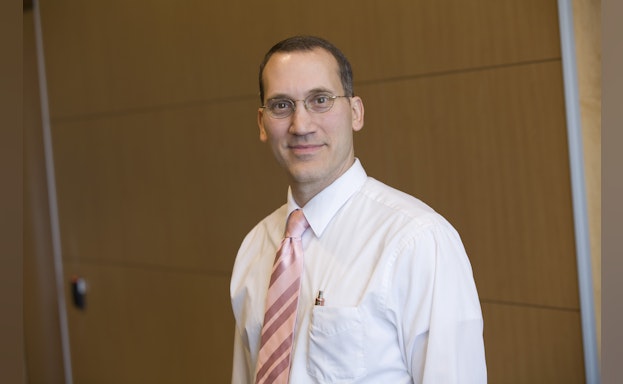 Dr. Edwin D. Boudreaux is a clinical health psychologist and Professor of Emergency Medicine, Psychiatry, and Quantitative Health Sciences at the University of Massachusetts Medical School, with 20 years of experience in Integrated Behavioral Health across a variety of settings. He specializes in the successful implementation and sustainability of Integrated Behavioral Health through continuous quality improvement methods and enabling technologies. He is an AFSP Scientific Advisor, has been awarded grants from NIMH, the National Institute on Drug Abuse and other funding groups, and was a member of AFSP's workgroup on reducing suicide risk in emergency departments.
Sponsors
Gala Chair Sponsor
Sponsors
Lifesavers Gala Committee
| | |
| --- | --- |
| David Biondi, Lundbeck | Carla Canuso, M.D., Janssen Research & Development |
| Marian and James Cohen, AFSP National Board | Jim Compton, AFSP National Board Chair |
| Christopher Epperson, AFSP National Board | Nancy Farrell, AFSP National Board |
| Nina Gussack, Troutman Pepper | Jonathon Kellerman, AFSP National Board |
| Husseini Manji, M.D., Janssen Research & Development | Cara McNulty, DPA, President, Behavioral Health & EAP at Aetna, a CVS Health Company, AFSP National Board |
| Mary Michael, Otsuka America Pharmaceutical, Inc. | Ray Paul, Jr., AFSP National Board |
| Maureen Sheltry, Sunovion Pharmaceuticals Inc. | Marco Taglietti, M.D., SCYNEXIS, Inc., AFSP National Board |
Buy Tickets