2021 Chapter Leadership Conference Awards
28 Jan 2021 — 8 min read
By AFSP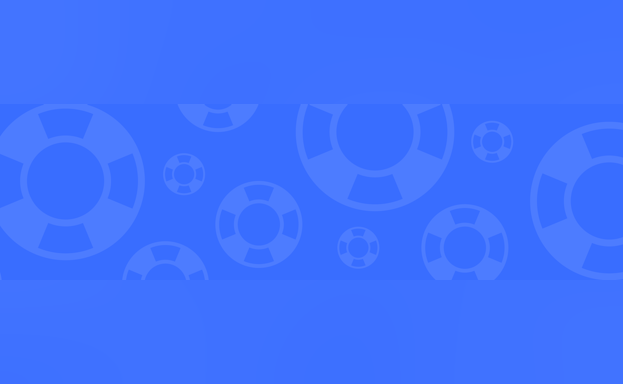 Volunteers and staff members from our local chapters across the country came together virtually this year for the American Foundation for Suicide Prevention's 16th Annual Chapter Leadership Conference. Organized around the theme of #KeepGoing, the event culminated with an awards ceremony, recognizing some of the outstanding achievements our local chapters in the past year.
Outstanding Chapter Support of Research
Orange County

Hosted a Research Connection event on World Suicide Prevention Day, collected evaluations and helped participants connect further with AFSP.

Idaho

Worked persistently and diligently to present a relevant researcher to their community for their first Research Connection event.
Outstanding Chapter Public Relations
National Capitol Area

Formed a partnership with a local radio station, and garnered media coverage for both the organization and the Washington, D.C. Community Walk in their market. Used a variety of channels to spread awareness for the cause, including Instagram Live events, radio interviews, and a PSA campaign.

Illinois

Targeted a variety of news outlets and used many different avenues to spread awareness and education, including letters to the editor, interviews with volunteers, Facebook Live, and public radio
Outstanding Chapter Social Media
Georgia

Consistently posted engaging content on all channels, increasing their followers steadily.

Central Texas

Had an event go viral on Facebook, where they earned an additional 300 followers in just one week.
Outstanding Chapter Survivor of Loss Program
New Hampshire
Nebraska

Increased the chapter's Loss & Healing programming across the board, adding new volunteers to grow their Healing Conversations program, and supporting out of state conversations. The chapter's International Survivors of Suicide Loss Day events reached over 5,800 people. They continue to support the local community including schools, LOSS teams and funeral homes, all through extensive outreach.
Outstanding Chapter International Survivor of Suicide Loss Day Program
New Jersey

Worked with national Loss & Healing staff to provide an exceptional online International Survivors of Suicide Loss Day experience that combined all their area's previously in-person events together. They then collaborated with other chapters, sharing best practices.

Greater Los Angeles/Central Coast
Outstanding Chapter Advocacy Program
Oregon

Oregon is recognized for the growth of the Chapter Public Policy Committee and their ability to engage lawmakers year-round. They hosted state legislators as speakers for their State Capitol Day event, walks, and during National Suicide Prevention Week. The chapter has also built relationships with the Oregon Health Authority and the Oregon Alliance for suicide prevention to work on and improve suicide prevention legislation within Oregon and begin the creation for the Adult Suicide Prevention Plan.

Rhode Island

Rhode Island is recognized for their advocacy efforts on both the federal and state level. The chapter has been able to develop and maintain working relationships with public officials at all levels of government, including solidifying themselves as the go-to suicide prevention resource for U.S. Senator Reed. The Chapter also pivoted quickly and effectively to a virtual format for their State Capitol Day event.
Outstanding Chapter Event Fundraising
Race AFSP – Illinois Chapter ($170,000)
Boston Marathon – Massachusetts Chapter ($83,710)
Outstanding Chapter Non-Event Fundraising
Arkansas – Grant from Arkansas Community Foundation

Met the needs of the community and quickly developed outreach, driving revenue and providing important services and education during a difficult time.

Florida Panhandle – Applegreen's Charity of the Year

A great corporate partnership allowing for much-needed funds needed to continue our important work.
Outstanding Chapter Education and Prevention Program
New Hampshire

New Hampshire offered a variety of Prevention Education program from Talk Saves Lives, More Than Sad, and It's Real, to third-party programs like Soul Shop. The chapter implemented programs through existing partnerships while also using programs as a way of building new partnerships, including working with the Catholic Diocese and Bureau of Student Wellness, developing innovative ways to move AFSP programming into the virtual space, such as through the Department of Education YouTube channel.

Nebraska

The Nebraska chapter increased their reach by 26% (18,453 to 23,209). Critical to that growth was their new collaboration with organizations across the state including Furniture Mart, Ameritas and Home Instead. The chapter also expanded their programs' reach by collaborating with the Omaha & Santee Sioux Tribe, training 1,000 people. In addition, the chapter applied for and was awarded 3 grants to continue supporting their work.
COVID-19 Innovation Award
Long Island

For their creativity and collaboration among chapter volunteers, local businesses, and schools to build community engagement throughout season, such as by having students edit their Long Island Experience video.

Montana

Created new partnerships & sponsorships (Ultra-Runner, Walmart, and local businesses for Cup of Kindness day). They also demonstrated flexibility and creativity in their virtual and in-person events, with the Missoula Walk exceeding last year's fundraising.
Chapter Perseverance Award – For outstanding performance under difficult circumstances
Oregon

Persevered with positivity and determination in the face of COVID and terrible wildfires, with well-rounded activity continuing in advocacy, education, and fundraising. Demonstrated a personal touch with relationship building, handwriting notes to all fundraisers and thanking all legislators to help foster key relationships.

New York City

This area was hit hardest by the pandemic early on, with a lost Walk Committee member, and one board member stuck in another country, yet continued with new programming, fundraisers, and partnerships. They continued important work with the NYPD, as well as partnerships with New York State Chaplains Unit, NAMI NYC, and Thrive NYC.

Tennessee

In addition to facing a global document, this chapter faced additional challenges including a tornado, tropical storm and a Christmas Day domestic terrorist attack – yet kept their programs running more smoothly than ever.
Pacesetter Award – For continued excellence by chapters
Nebraska
Central Florida
Greater Los Angeles and Central Coast
Most Improved Chapter
Michigan

By implementing a strategic plan, organization, and community engagement, the chapter was able to weather the COVID-19 pandemic with unprecedented success, and have come out stronger than ever as a result.

Nevada

After significant board turnover, the chapter now has a full board and functioning walk, education, and loss and healing committees. The Chapter built a volunteer orientation team to now have a coordinator. They held AFSP 101 every other month in 2020 and connected volunteers to various committees.
Chapter of the Year
Small Market
Arkansas

Despite the pandemic, this chapter ended the year providing programs to more Arkansans (over 8,000) than ever before, managing to spread our programs across the state in areas where they haven't had much engagement, thanks to their past work training AFSP facilitators. The Chapter combined seven Community Walks into two separate Out of the Darkness Experiences, with the Northwest Arkansas event surpassing last year's revenue by 3%. In addition, the chapter maintained important relationships with sponsors and organizations including the Arkansas Department of Health, Arkansas Children's Hospital, St. Vincent Medical Center, and University of Arkansas for Medical Sciences.
South Carolina

With everything going virtual from mid-March forward, the chapter was able to touch more South Carolinians than ever before with AFSP programs. 8,355 people were trained with programs including Talk Saves Lives, AFSP 101 Volunteer orientation, Mental Health and Covid-19, Mental Health First Aid, safeTALK T4T, ASIST T4T, Attachment Based Family Therapy, Signs Matter and More Than Sad.
New Hampshire

This was a strong year for collaboration for this chapter, as they saw results from their efforts to convince other stakeholders that they can help save lives in New Hampshire. Strengthening the one-on-one relationships created by the Chapter Board and staff has helped create the turning point for the NH Chapter. With a population of just over 1,000,000 people, they are a small but mighty Chapter dedicated to making an impact in their communities.
Mid-Size
Maryland

Successfully managed to turn walk events into experiences that raised over $450,000 for the cause. The chapter's educational programs reached over 3,000 participants, and the chapter engaged more partners to help distribute resources in the community on behalf of AFSP, including Maryland Foodbank, schools, and libraries. Since July 2020 the Chapter has had a Diversity Chair, and by the end of January 2021, the Maryland Board of Directors will have a total of nine board members. Chapter members continue to promote and support Project 2025 The chapter also sent over 4,000 handwritten HOPE postcards to their 2019 walk participants.
Indiana

Through tenacity and grit, the Indiana Chapter fought to make sure they were still as present as possible in their Hoosier communities, delivering virtual trainings, identifying a new Board Chair as well as a new treasurer, and Project 2025 champion. The chapter also made significant outreach to funeral homes, provided support for loss survivors, and continued to spread hope and healing.
Central Texas

Expanded the chapter's volunteer base by building a new committee for education, and educated hundreds of Texans through free education programming. The chapter also launched a Healing Conversations Program, hosted five fundraising events, two International Survivors of Suicide Loss Day events, and reached over one million people in diverse communities, using social media.
Large Market
Missouri

In 2020, the Eastern Missouri and Mid Missouri Chapters officially integrated into one united Missouri Chapter, serving 104 of Missouri's 115 counties. As a unified whole, they continued to increase their presence and influence throughout their geographic coverage area.
Illinois

The Board and staff proved to be flexible, resilient, and creative to ensure AFSP stayed relevant and to let their constituents know they are there for them.
National Capital Area

Despite the challenges COVID-19 has posed to communities and organizations across the country throughout 2020, the National Capital Area Chapter of AFSP has not been deterred. The chapter explored creative ways to continue to fundraise, provide suicide prevention education to the public, host events that fostered a sense of community and togetherness while upholding public health precautions, and serve in the mission of saving lives and sharing hope with those affected by suicide.
Overall
Georgia

The Georgia chapter was the first chapter to transition an Out of the Darkness Campus Walk to a virtual walk, as well as the first to start a chapter-level Individual Giving Program. They were the first chapter to plan and host a virtual Research Connection program, and the first to plan and execute a statewide Out of the Darkness Experience. This year has strengthened their bond as a chapter and their commitment to the cause.
Walk Awards
Century Club Walks (raising over $100,000)
| | |
| --- | --- |
| Orlando | $152,084 |
| Fargo-Morehead | $100,258 |
| Austin | $101,153 |
| Phoenix | $103,250 |
| Annapolis | $113,866 |
| San Diego | $120,605 |
| Louisville | $120,925 |
| Boston | $123,638 |
| Twin Cities | $131,520 |
| Rochester, NY | $132,058 |
| Pittsburgh | $139,345 |
| Buffalo | $140,884 |
| Capital Region, NY | $142,335 |
| Washington State | $162,803 |
| Omaha | $172,302 |
Top 5 Campus Walks
| | | | |
| --- | --- | --- | --- |
| 5 | 211 Participants | $26,796 | Surf City, NC |
| 4 | 452 Participants | $28,879 | The Ohio State University |
| 3 | 568 Participants | $35,475 | University of Kentucky |
| 2 | 404 Participants | $39,563 | University of Michigan |
| 1 | 454 Participants | $94,500 | University of Georgia |
Top 10 Out of the Darkness Experiences
| | | | |
| --- | --- | --- | --- |
| 10 | 1,278 Participants | $178,459 | St. Louis |
| 9 | 791 Participants | $180,752 | Metro Denver |
| 8 | 656 Participants | $180,961 | Washington, DC |
| 7 | 1,037 Participants | $191,456 | Salt Lake City |
| 6 | 318 Participants | $194,541 | New York City |
| 5 | 1,152 Participants | $234,764 | Greater Philadelphia |
| 4 | 1,324 Participants | $243,463 | Indianapolis |
| 3 | 764 Participants | $245,376 | Long Island, NY |
| 2 | 1,434 Participants | $288,713 | Michigan |
| 1 | 1,384 Participants | $404,195 | Georgia |
| 1 | 1,861 Participants | $406,024 | Chicagoland |