A Dad Who Longed to Soar
17 Jun 2021 — 3 min read
By Ellen Behm
Tagged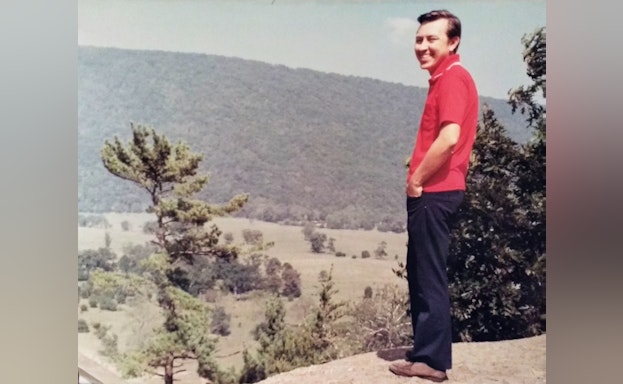 My father's life came to an abrupt end on January 17, 1991, giving Father's Day a new significance for me. I was lucky though. I had had 31 Father's Days to spend with him. Still, it's no surprise that for many years afterward, I felt bitter toward the holiday. Now, 26 years later, the feeling is more a gentle sadness that he is not here with us.
While the story of my dad's suicide was dramatic and tragic, it is not the most important story of his lifetime.
His greatest passion was aviation. He flew planes, photographed planes, and wrote about planes.
It was said that my father had one of the largest collections of airplane photographs in the country, and, as far as I know, they were all taken by him. Oh, how he would have loved the development of digital photography, computers and smartphones. No question about what to get him for Father's Day!
He shared this love of all things airborne with the family he loved. Growing up, we regularly had weekend lunches at the Addison Airport restaurant in North Dallas, where he would spend the afternoon taking pictures. This, of course, was a time when you could stand by a runway fence, snapping photos and not get arrested.
We traveled across Texas to various air shows and rural airports, spending our summer days hanging out on hot tarmacs. We would also hang out at small airports with his friends who had planes, occasionally getting to take a joy ride. Although standing on a hot tarmac watching planes take off and land is not generally my idea of a good time, it does make for a nice Father's Day outing.
My father flew planes, as well as taking pictures of them. Mostly he flew small personal aircraft, but in the 80s, he was a pilot for the Virgin Islands Seaplane Shuttle.
The grand heroic gesture was something he was also fascinated with, and it was during his time flying seaplanes that he was able to help save the day with a grand heroic gesture of his own.
On June 5, 1987, Virgin Islands Seaplane Shuttle Flight 329 was en-route from St. Croix to San Juan, Puerto Rico when the aircraft was hijacked as it neared San Juan. The hijacker came to the cockpit, tapped Dad, who was the co-pilot, on the shoulder, and demanded to be flown to Cuba. He threatened to blow up the aircraft if that did not happen. Dad and the pilot convinced the man they did not have enough fuel for the flight to Cuba. The hijacker allowed them to land in San Juan, permitting the 16 passengers and the two pilots to exit the plane; they apparently believed the pilots would return with maps and fuel for the flight to Cuba. The hijacker stayed on board and ultimately surrendered to police after a seven hour standoff. They found he was armed with a homemade bomb in a briefcase, which he had brought onboard in St. Croix, and a flare pistol he obtained on the aircraft. Tragedy had been averted by the quick thinking of both Dad and the pilot.
I know my father would have loved telling that story to his grandson. He missed out on knowing all of his grandchildren. Only two of them had even been born before he died, and they were still babies in 1991. Last year, he posthumously became a great-grandpa.
Though Dad's life was cut short by mental illness, he lives on in the books he wrote, the photographs he took, and through his drawings and paintings. He would be thrilled to know you can still find some of his airplane guidebooks on Amazon and eBay.
Mitch Mayborn, my Dad, was a creative soul who longed to soar through the skies. He is missed by all who knew him and loved him.