A Different Kind of Thanksgiving
15 Nov 2016 — 3 min read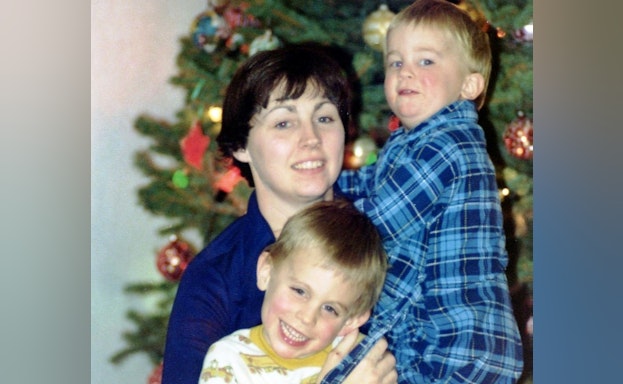 Despite the fact that our family is small -- I'm an only child and my husband Larry has one brother with children -- we have always had good-sized Thanksgiving celebrations. My parents, my husband's parents, my sister-in-law's mom, my single brother-in-law, and eventually our two boys, my niece, and three nephews would all gather at alternating homes each year, ours and my sister- and brother-in-law's. We were usually a group of about 16. Occasionally a friend or two would be added.
In 1996, our son Duke died by suicide. Our world changed in so many ways. But we did not let go of our holiday celebrations. Each holiday that first year was so difficult, but we got through them. Each year it became a little easier -- mostly because we would all talk about Duke and tell funny stories about him. He was still a part of our holiday.
About five years after Duke's passing, it was time for a new kind of Thanksgiving. My husband's parents had passed away. My sister-in-law's mom had also passed. My mom said to me that she and my dad would be staying at home for Thanksgiving: it was too sad for her, since Duke and her "contemporaries" were also gone, and our son Steve was living in San Francisco and would not be home for Thanksgiving.
I knew we had to be with my parents for Thanksgiving. I talked it over with Larry. We agreed that if we went to their little house at the Jersey Shore in Toms River, it would be sad with just the four of us.
What to do?
It occurred to me that my parents, in their retirement, would sometimes take day trips to Atlantic City. What if we skipped the cooking, took a day trip, and found a bountiful Atlantic City buffet or restaurant to have our Thanksgiving Dinner at after spending some time playing the "one armed bandits?" We all agreed it was a good idea.
Another reason this idea appealed to me was that Duke had been a surfer. It would be nice to be near the ocean, take a walk along the boardwalk, and stare out at the ocean. Duke had always found the playful dolphins he would encounter when surfing special: he had many drawings, and even a dolphin tattoo. Now that Duke was gone, dolphins had become a special symbol that reminded me of him.
Common sense told me it was too cold and there would be no dolphins, but of course that day I looked out at the ocean, hoping one would jump out of the water. I watched, hoping and waiting for my sign. But the ocean stayed flat and rolling.
Driving home with my husband on the Garden State Parkway, I sat in the passenger seat, thinking about the day. Just as I was feeling sad and shedding a few silent tears, I looked to my right out the window. A tour bus pulled up alongside of us. On the side of the bus was a mural: an ocean scene with a beautiful jumping dolphin! There was my sign.
We repeated this new tradition – our Atlantic City Thanksgiving -- for about four years while my parents were still alive. It was a good diversion. We celebrated the holiday, shared our memories of the boys when they were young, and got my other son Steve on the phone in California for a bit. The hustle, bustle, and sounds of the casino were all distractions that helped.
Traditions change, and new ones are created. Our family has grown. We now have Thanksgiving with our son Steve, his wife Emily, and our 3 "grands." Em's parents usually join us along with one or more of her sisters and their families. Some years, a few extra friends come along as well. Later that weekend, my brother and sister-in-law, and their children and grandchildren, help us with the leftovers: turkey soup, turkey pot pie, hot turkey sandwiches, and an array of veggies: a "no fuss" buffet. That Saturday, we are a gathering of 20+ family and friends, and end the day with a "no hands" pie eating contest!
Another non-traditional tradition.
In 1996, after losing Duke, I could never have seen this far ahead.
There is no one "right" way to get through your grief, move on, and recognize life's continuance.
Just keep your eyes open on the Garden State Parkway.