Advocates From The American Foundation For Suicide Prevention Visit St. Paul To Meet With Lawmakers
26 Apr 2018 — 3 min read
By AFSP
Tagged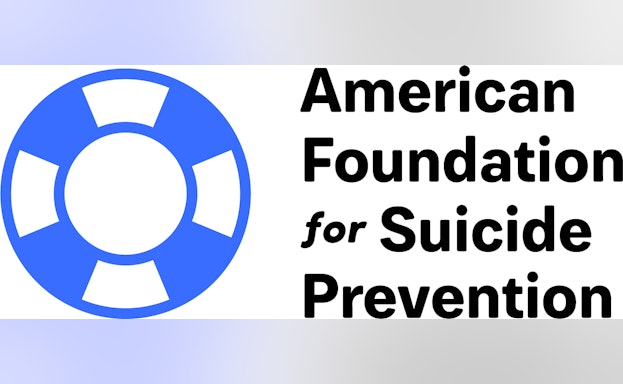 For media requests: Alexis O'Brien; AFSP PR Director;
(347) 826-3577 or aobrien@afsp.org
ST. PAUL, MN (April 26, 2018) — On average, someone dies by suicide every twelve hours in Minnesota, where suicide is the ninth leading cause of death. On Tuesday, May 1, advocates from the American Foundation for Suicide Prevention, (AFSP) the largest suicide prevention organization in the United States, will visit St. Paul to meet with lawmakers to encourage them to pass several bills that will strengthen suicide prevention and mental health resources in Minnesota, including HF 501/SF 776 (Funding for the State Crisis Line), HF 2246/SF 1854 (Prohibiting Conversion Therapy), and HF 3456/SF 2944 (Mental Health Parity). As part of the event, there will be a display in the rotunda to honor the lives lost in Minnesota to suicide as well as a Talk Saves Lives™ presentation that is free and open to the public.
"As an individual with a lived experience with suicide, I am saddened by our state's inability to reduce suicide in Minnesota. For the past eighteen years, Minnesota has set a record in terms of death by suicide and each year this number grows," said Laurie Squire volunteer with the SE Minnesota Chapter. "This cause of death is highly preventable and it takes everyone to make a difference, including our government."
Support and passage of the following legislation can improve access to mental health services and prevent suicides among Minnesota residents:
Funding for a Statewide Crisis Line: HF 501/SF 776 appropriates the necessary funding to Canvas Health to maintain and operate the state's only voice and text response suicide prevention and mental health crisis response program. The call center is accredited by and takes calls from the National Suicide Prevention Lifeline, and served more than 52,000 callers across the state last year. Without dedicated state funding, the crisis line will be forced to shut down beginning on May 21, 2018.
Prohibiting Conversion Therapy: HF 2246/SF 1854 would prohibit mental health professionals from engaging in conversion therapy with minors or vulnerable adults. Conversion therapy is defined as any practice that is intended to change an individual's sexual orientation, or intended to discourage a transition from one gender to another, including efforts to eliminate or reduce sexual or romantic attractions or feelings toward individuals of the same sex. The bills also prohibit the state from covering the cost of conversion therapy.
Mental Health Parity: HF 3456/SF 2944 expands existing state parity requirements to prohibit health plans from applying complex medical management protocols, or "non-quantitative treatment limitations" (NQTLs) to mental health and substance use disorder benefits more stringently than those applied to medical and surgical benefits. The bills also require health plans to report annually on their compliance with parity requirements and gives the commissioners of commerce and health the authority to implement and enforce federal and state parity laws.
Dani Gorman, of the Greater Minnesota Chapter, adds, "Suicide is something that affects all of us. It does not discriminate based upon race, gender, economic status, or sexual identity. Most of us have been touched by suicide and it's time for us to change the conversation. If our legislators will support the mental health parity legislation that is before them, we will reduce the lives lost to suicide."
AFSP state advocates, as well as leaders from the AFSP and its Greater Minnesota and Southeast Minnesota Chapters, will gather at the state Capitol to bring awareness to this growing and often preventable public health problem.
Suicide in Minnesota
Suicide is the second leading cause of death for people ages 15-34 in Minnesota, and the third leading cause of death for people ages 10-14 and 35-44. Five times as many people die from suicide than homicide in the state of Minnesota each year.
The American Foundation for Suicide Prevention is dedicated to saving lives and bringing hope to those affected by suicide. AFSP creates a culture that's smart about mental health through education and community programs, develops suicide prevention through research and advocacy, and provides support for those affected by suicide. Led by CEO Robert Gebbia and headquartered in New York, AFSP has local chapters in all 50 states with programs and events nationwide. Learn more about AFSP in its latest Annual Report, and join the conversation on suicide prevention by following AFSP on Facebook, Twitter, Instagram, and YouTube.
###