Advocates to Visit Cheyenne to Be the Voice for Suicide Prevention
28 Feb 2018 — 2 min read
By AFSP
Tagged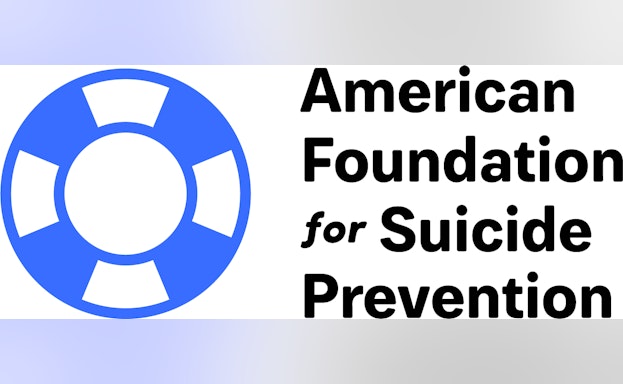 Contact: Lisa O'Dell , 307-751-3798, odell2n2n2@yahoo.com
CHEYENNE, WY (February 28, 2018) – Suicide is the tenth leading cause of death in the United States, and it is the 6th leading cause of death in Wyoming. On Thursday, March 1, advocates from the American Foundation for Suicide Prevention (AFSP), the largest suicide prevention organization in the United States, will arrive at the state capitol to meet with lawmakers to urge them to make access to care and coverage for mental health conditions a top legislative priority.
"My first AFSP event was fifteen months ago, just over a year after losing my son to suicide. Since then, I have taken part in six community walks and attended the AFSP Advocacy Forum in Washington, D.C. as a newly elected Chapter Board Member. These experiences opened my eyes to the struggles that so many in need of mental health care face. After discovering that Wyoming had no laws regarding Mental Health Parity, a fire was lit under me to meet with legislators and plan the first AFSP Wyoming State Capitol Day," said Lisa O'Dell AFSP Wyoming Chapter Board Member.
In Wyoming, over half of all children and adults experiencing mental health issues do not receive treatment. AFSP advocates will be urging their lawmakers to incentivize mental health professionals to practice in the state, and to work to eliminate disparity in insurance coverage for mental health and substance use conditions.
This is the first State Capitol Day in Wyoming. Ms. O'Dell is part of a larger national movement of AFSP volunteer advocates who will be visiting nearly 40 state capitols across the United States in 2018 to bring best practices in suicide prevention to state legislators and their staff. To learn more about AFSP's advocacy efforts, visit here: https://afsp.org/our-work/advocacy/.
Suicide in Wyoming
Suicide is the leading cause of death among people ages 10-14 in Wyoming and the 2nd leading cause of death for those ages 15-44. Across the state nine times as many people die by suicide annually than by homicide and in 2016 Wyoming lost 144 residents to suicide.
The American Foundation for Suicide Prevention is dedicated to saving lives and bringing hope to those affected by suicide. AFSP creates a culture that's smart about mental health through education and community programs, develops suicide prevention through research and advocacy, and provides support for those affected by suicide. Led by CEO Robert Gebbia and headquartered in New York, and with a public policy office in Washington, D.C., AFSP has local chapters in all 50 states with programs and events nationwide. Learn more about AFSP in its latest Annual Report, and join the conversation on suicide prevention by following AFSP on Facebook, Twitter, Instagram, and YouTube.
###