Advocates Urge California Lawmakers to Be The Voice for Youth Suicide Prevention
5 Mar 2018 — 2 min read
By AFSP
Tagged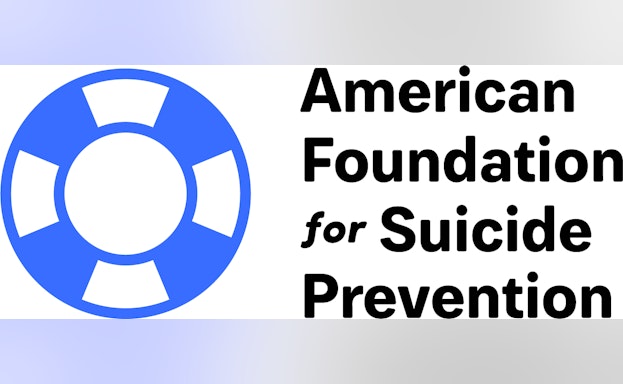 SACRAMENTO (March 5, 2018) – Suicide is the tenth leading cause of death in the United States, and it is the eleventh leading cause of death in California. On Wednesday, March 7, advocates from the American Foundation for Suicide Prevention, the largest suicide prevention organization in the United States, will arrive at the state capitol to meet with lawmakers and encourage them to support Assembly Bills 2390 and 2391 and Senate Bill 972.
"Support of AB 2390, AB 2391, and SB 972 is a simple way to ensure California's college students and students in grades 7-12 have access to lifesaving information. The legislature and Governor will send a message that suicide is preventable and resources are available to help those who are struggling. California accounts for 9.5 percent of the nation's suicides," said Gordon Doughty, a co-chair of AFSP's California Public Policy Committee. Gordon is a resident of the San Francisco Bay Area and has been involved with AFSP since losing his daughter to suicide in 2004.
Assembly Bills 2390 and 2391 and Senate Bill 972 would require as of July 1, 2019, that High Schools (AB 2390) and Community Colleges, State Universities and the University of California systems (AB 2391) print the National Suicide Prevention Lifeline (1-800-273-8255), Crisis Text Line (741-741) and campus police or security numbers on the back of student Identification Cards. Quick access to this information can provide invaluable support at critical times to students, their friends and even a family member or acquaintance who may be struggling. This is a simple and cost-effective way to provide lifesaving information to those in need.
AFSP California advocates are part of a larger national movement of AFSP volunteer advocates who will be visiting nearly 40 state capitols across the United States in 2018 to bring best practices in suicide prevention to state legislators and their staff. To learn more about AFSP's advocacy efforts, visit here: https://afsp.org/our-work/advocacy/.
Suicide in California
On average one person dies by suicide every two hours in California. In 2016 we lost 4,294 Californians to suicide. Among residents ages 25-34 suicide ranks as the second leading cause of death; suicide ranks as the third leading cause of death for youth and young adults ages 10-24. Across the state twice as many people die by suicide annually than by homicide.
The American Foundation for Suicide Prevention is dedicated to saving lives and bringing hope to those affected by suicide. AFSP creates a culture that's smart about mental health through education and community programs, develops suicide prevention through research and advocacy, and provides support for those affected by suicide. Led by CEO Robert Gebbia and headquartered in New York, and with a public policy office in Washington, D.C., AFSP has local chapters in all 50 states with programs and events nationwide. Learn more about AFSP in its latest Annual Report, and join the conversation on suicide prevention by following AFSP on Facebook, Twitter, Instagram, and YouTube.
Contact: Gordon Doughty gordon.doughty.afsp@gmail.com
# # #