Advocates Urge Louisiana Lawmakers to Be The Voice for Suicide Prevention
11 Apr 2018 — 3 min read
By AFSP
Tagged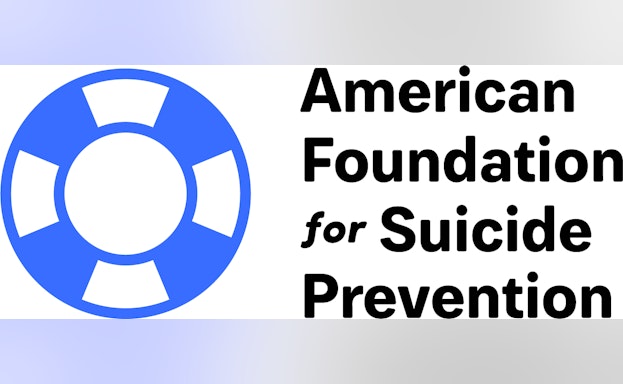 BATON ROUGE (April 11, 2018) – Suicide is the tenth leading cause of death in the United States, and it is the eleventh leading cause of death in Louisiana. On Monday, April 16, advocates from the American Foundation for Suicide Prevention, the largest suicide prevention organization in the United States, will arrive at the state capitol to meet with lawmakers and urge them to support HB 148, the Louisiana Suicide Prevention Act, to support HB 458 regarding Louisiana's participation in the National Violent Death Reporting System (NVDRS), and to encourage more consistent implementation of the existing Jason Flatt Act regarding suicide prevention in K-12 schools.
"After losing my son to suicide in 2004 I felt that I needed to become involved and advocate to prevent suicides. In 2006, with the help of my daughter and other volunteers, we brought the first Out of the Darkness Walk to Louisiana, and in 2014, we formed the Louisiana Chapter of AFSP. Today we have expanded to giving safeTALK and Talk Saves Lives™ trainings across the state. Each year we also come together for the Louisiana State Capitol Day to urge legislators to improve access to mental health care and prevent others from taking their lives," said Cynthia Elmer, AFSP Louisiana Chapter Chair.
HB 148 would provide for implementation of the Zero Suicide initiative and development of a state suicide prevention plan. Zero Suicide is a systems approach and national best practice for addressing suicide in health and behavioral health care systems. Led by the Office of Behavioral Health, the Zero Suicide Initiative would incorporate leadership development, healthcare provider training, identification of suicide risk factors, patient engagement, treatment, health system transition, and health system quality improvement. The bill also calls for the development and implementation of a State Suicide Prevention Plan by 12/31/2020 that aims to reduce suicide through system-level implementation of the plan in criminal justice and health systems statewide.
HB 458 would require coroners and law enforcement agencies to provide autopsies, investigative reports, and toxicology reports for violent deaths to the Office of Public Health and would authorize the state to participate in the National Violent Death Reporting System (NVDRS), a nationwide, state-based surveillance system that collects detailed data on violent deaths, including suicides.
Existing Louisiana law (RS § 17:437.1, also known as the Jason Flatt Act) requires that all public, nonpublic, and charter school teachers, school counselors, principals, and other school administrators for whom such training is deemed beneficial participate annually in at least two hours of in-service training in suicide prevention. Originally enacted in 2008 and amended in 2017, the law is not being uniformly implemented across the state; AFSP is urging the legislature and the state Department of Education to work collaboratively with AFSP and other stakeholders to better ensure that all educators benefit from the training already required by law and to increase awareness and utilization of existing suicide prevention resources for schools.
AFSP Louisiana advocates are part of a larger national movement of AFSP volunteer advocates who will be visiting nearly 40 state capitols across the United States in 2018 to bring best practices in suicide prevention to state legislators and their staff. To learn more about AFSP's advocacy efforts, visit here: https://afsp.org/our-work/advocacy/.
Suicide in Louisiana
On average one person dies by suicide every thirteen hours in Louisiana. Among residents ages 10-14 suicide ranks as the second leading cause of death and ranks third among those age 15-34. In 2016 we lost 677 individuals to suicide in Louisiana.
The American Foundation for Suicide Prevention is dedicated to saving lives and bringing hope to those affected by suicide. AFSP creates a culture that's smart about mental health through education and community programs, develops suicide prevention through research and advocacy, and provides support for those affected by suicide. Led by CEO Robert Gebbia and headquartered in New York, and with a public policy office in Washington, D.C., AFSP has local chapters in all 50 states with programs and events nationwide. Learn more about AFSP in its latest Annual Report, and join the conversation on suicide prevention by following AFSP on Facebook, Twitter, Instagram, and YouTube.
Contact: Cynthia Elmer cyncynelmer@gmail.com 337-380-7735
# # #