Advocates Urge Massachusetts Lawmakers to Fund & Expand Suicide Prevention Services
7 Mar 2018 — 2 min read
By AFSP
Tagged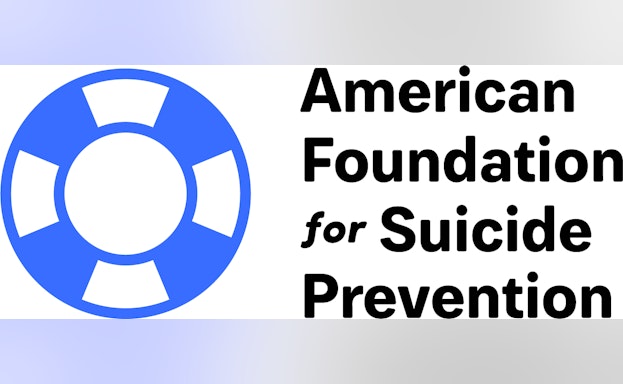 BOSTON (March 7, 2018) – Suicide is the tenth leading cause of death in the United States, and it is the thirteenth leading cause of death in Massachusetts. On Monday, March 12, advocates from the American Foundation for Suicide Prevention, in collaboration with the MA Coalition for Suicide Prevention will arrive at the state capitol to meet with lawmakers and encourage them to Support the FY19 Department of Public Health Budget Line Item for Suicide Prevention (4513-1026) at $5,518,939.
"As advocates we share our stories of loved ones lost and serve as a voice for those still struggling. We visit our legislators and ask their support to prevent suicide in every community in Massachusetts. We need resources to reach that goal and we share our stories and ask them to invest in saving lives," said Nancy Farrell, AFSP Greater Boston Chapter Field Ambassador and AFSP National Public Policy Council Chair.
Funds within the budget line item would allow for expanded state suicide prevention services, to include: implementation of mandated training for licensed school personnel and a tracking system to monitor suicide prevention programming in school districts across the Commonwealth; implementation of programs for follow-up services for patients discharged from hospital and inpatient settings; and increased capacity of state crisis lines to respond to calls and support individuals in distress.
AFSP Massachusetts advocates are part of a larger national movement of AFSP volunteer advocates who will be visiting nearly 40 state capitols across the United States in 2018 to bring best practices in suicide prevention to state legislators and their staff. To learn more about AFSP's advocacy efforts, visit here: https://afsp.org/our-work/advocacy/.
Suicide in Massachusetts
In 2016, Massachusetts lost 631 residents to suicide. Suicide ranks as the 2nd leading cause of death for residents ages 15-34 and the 3rd leading cause of death among youth ages 10-14. Across the state, a person is over four times more likely to die by suicide than by homicide. Across the country, 90% of those who die by suicide had a diagnosable mental health condition at the time of their death.
The American Foundation for Suicide Prevention is dedicated to saving lives and bringing hope to those affected by suicide. AFSP creates a culture that's smart about mental health through education and community programs, develops suicide prevention through research and advocacy, and provides support for those affected by suicide. Led by CEO Robert Gebbia and headquartered in New York, and with a public policy office in Washington, D.C., AFSP has local chapters in all 50 states with programs and events nationwide. Learn more about AFSP in its latest Annual Report, and join the conversation on suicide prevention by following AFSP on Facebook, Twitter, Instagram, and YouTube.
Contacts: Shamera Simpson, AFSP Area Director, (617) 439-0940, Ssimpson@afsp.org
Nancy Farrell, Event Chair, 617-872-0133
# # #