Advocates Urge New York Lawmakers to Be The Voice for Suicide Prevention and Mental Health
16 Apr 2018 — 3 min read
By AFSP
Tagged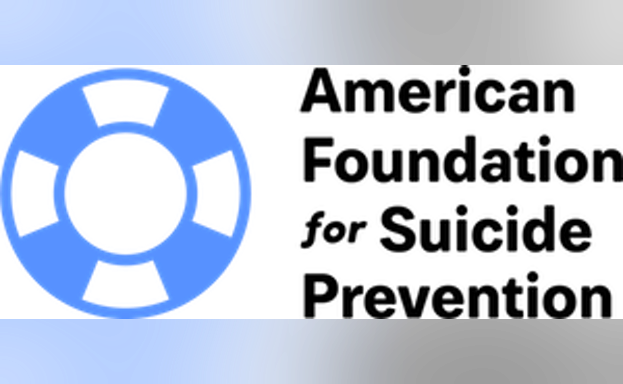 ALBANY, NY (April 16, 2018) – Suicide is the tenth leading cause of death in the United States, and it is the twelfth leading cause of death in New York. On Tuesday, April 17, advocates from the American Foundation for Suicide Prevention, the largest suicide prevention organization in the United States, will arrive at the state capitol to meet with lawmakers to encourage their support for A06718/S00804 [Suicide Prevention Materials for K-12 Schools], A08163/S03080 [Collegiate Suicide Prevention Program], A03694B/S01156B [Mental Health Parity], and A08211/S05552B [Mental Health Nurse Loan Forgiveness].
"Quality mental health legislation helps save lives. AFSP New York advocates are educating state legislators about why mental health care and suicide prevention are so important to saving the lives of so many New Yorkers. This event allows individuals to meet with their legislators, share their stories, and urge lawmakers to be the voice for mental health and suicide prevention," said Debra Graham AFSP Central NY Area Director.
A 6718 [Sepulveda]/S 804 [Alcantara] would build upon the foundation put in place by last session's Mental Health Education Law (A03887B, adopted 9/30/16) by further supporting schools in preventing student suicides. The bill would require the NYS Office of Mental Health and the NYS Education Department to identify or develop materials for educators regarding suicide prevention measures and signs of depression among school-aged students and post these materials online. It also allows instruction on suicide prevention, taught by certified health education teachers, to be included in health education provided to all secondary school students.
Students need the knowledge and tools to better recognize suicide risk in themselves and in their peers and to know where and how to seek help. Transparency and easily-accessible information can reduce the stigma surrounding mental illness and reinforce the notion that it is a sign of strength to seek help.
A 8163 [Peoples-Stokes]/S 3080 [Parker] would require college governing boards to inform incoming students about available mental health and suicide prevention information, policies, and resources; state aid would be contingent on compliance with this requirement.
A 3694B [Gunther]/S 1156B [Ortt] would strengthen the ability of the Department of Financial Services and the Commissioner of Health to enforce federal mental health parity law by requiring insurers and health plans to submit certain data, which will then be used to prepare an annual Mental Health Parity report as part of the annual consumer guide. Increasing compliance with federal mental health parity law will help ensure that more NY residents are able to access and afford vital mental health and substance use services.
A 8211 [Gunther]/S 5552B [Ritchie] would provide loan forgiveness for mental health nurses that make a commitment to practice in state psychiatric hospitals, hospital in-patient psychiatric units, addiction treatment centers, behavioral health clinics, or county run mental health programs in a rural tract or county. Paying for a portion of student loans for professionals in this field encourages new graduates to pursue careers in mental health, which in turn increases the number of providers available for people in need of mental health services.
AFSP New York advocates are part of a larger national movement of AFSP volunteer advocates who will be visiting nearly 40 state capitols across the United States in 2018 to bring best practices in suicide prevention to state legislators and their staff. To learn more about AFSP's advocacy efforts, visit here: https://afsp.org/our-work/advocacy/.
Suicide in New York
In 2016 we lost 1,679 New Yorkers to suicide. On average one person dies by suicide every five hours in the state and residents are two times more likely to die by suicide than by homicide. Among residents ages 15-34 suicide ranks as the second leading cause of death, while suicide ranks fourth among those ages 35-54.
The American Foundation for Suicide Prevention is dedicated to saving lives and bringing hope to those affected by suicide. AFSP creates a culture that's smart about mental health through education and community programs, develops suicide prevention through research and advocacy, and provides support for those affected by suicide. Led by CEO Robert Gebbia and headquartered in New York, and with a public policy office in Washington, D.C., AFSP has local chapters in all 50 states with programs and events nationwide. Learn more about AFSP in its latest Annual Report, and join the conversation on suicide prevention by following AFSP on Facebook, Twitter, Instagram, and YouTube.
Contact: Laura Marx lmarx@afsp.org (518) 791-1544
# # #