Advocating and Spreading Awareness: Fighting Suicide in Honor of My Son
4 Feb 2021 — 4 min read
Tagged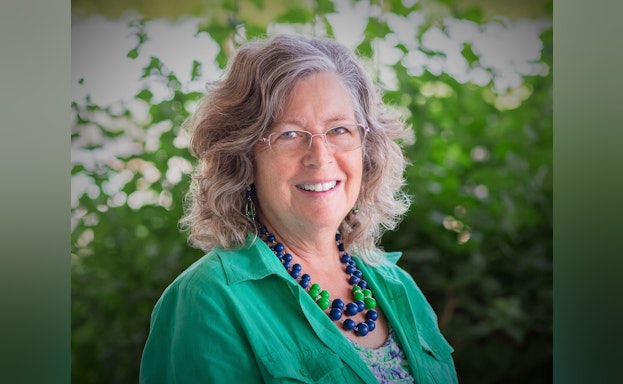 In the spring of 2011, my son Jonathan Samuel Schiro died by suicide. Any sudden death is a shock, and we were devastated. We blamed ourselves. My husband and I were both teachers. We felt we should have seen the warning signs and been able to prevent our son's death.
At 21, Joss was about to graduate from Arizona State University with degrees in both psychology and biology. A passionate and brilliant student, he was fascinated by current brain research. Not yet ready to launch his career as a scientist, Joss wanted to continue his studies of neuroscience in a dual master's and doctoral program.
Growing up, Joss had a curious mind. For him, information was the key to life. If he came across an interesting topic, he'd research it until his curiosity was satisfied. Joss liked to share his findings with us, going into lengthy explanations about how things worked or why people behaved as they did.
Joss was smart, funny, and kind. He was tall and handsome. But he was also very troubled. He felt socially awkward. Transitions were hard for him – from elementary to middle school, then high school, and finally to college. When Joss went to ASU, he lived at home and commuted to class, because the idea of living in a dorm was too uncomfortable.
Sometimes Joss suffered bouts of depression so deep he couldn't get out of bed for days. We didn't understand his illness but knew he needed help. We encouraged him to get counseling and go to a psychiatrist. He refused. Eventually, Joss agreed to see the family doctor, who prescribed medication without providing any other treatment or counseling.
As graduation approached and another major transition loomed, leaving school and getting a job seemed overwhelming for Joss. He dreaded the end of his work in the neurology research lab and the loss of the close friends he had there. Tragically, Joss took his life just a few weeks before the end of his senior year.
In the weeks preceding his death, gave away some of his prized possessions. He joined us on family outings, and spent more time than usual with his grandparents and us. He stopped taking his medication. During that period, Joss seemed cheerful and optimistic. We thought he was feeling good. We had no idea he was in the process of saying goodbye to his family and friends. On March 28, 2011, he left the planet.
The warning signs were all there, but we hadn't recognized them.
The shock and grief we felt after our son's death was unbearable. We didn't understand why Joss wanted to die, and we blamed ourselves. In our search for answers, we learned that suicide can result from depression or other mental health conditions. We volunteered with the American Foundation for Suicide Prevention (AFSP) and participated in activities to increase awareness and understanding about suicide and mental health.
As educators and parents, we want other parents and teachers to know what we wish we had known before it was too late. The more we learned more about how youth suicide could be prevented, the more we became involved in AFSP's advocacy work as volunteer Field Advocates. We helped to pass the first legislation addressing educating school personnel in suicide prevention. With support from AFSP and EMPACT, a local suicide prevention agency, we continue to provide training to teachers, staff, parents, and students in schools across the state.
Our work with AFSP and EMPACT has been instrumental in our healing. We've learned a great deal about suicide prevention and advocacy, and made lifelong friendships with many of the volunteers in our community.
Now, if ever a friend or colleague experiences a suicide loss, I tell them about the resources and support AFSP provides.
This spring, it will have been ten years since we lost our only son. My husband and I continue to work to increase awareness and educate others. As a former educator and school administrator, I realized that many educators want more resources to help create suicide prevention plans, and published a book: "A Culture of Caring; A Suicide Prevention Guide for Schools (K-12)." My hope is that it will help school leaders understand how to prevent suicide. To learn more, you can visit theodoraschiro.com, Facebook, or connect with me on LinkedIn.
The American Foundation for Suicide Prevention offers the following resources for schools:
After a Suicide: A Toolkit for Schools offers best practices and practical tools to help schools in the aftermath of a suicide.
Talk Saves Lives: An Introduction to Suicide Prevention is a community-based presentation that covers the general scope of suicide, the research on prevention, and what people can do to fight suicide.
A Model School Policy on Suicide Prevention gives educators and school administrators a comprehensive way to implement suicide prevention policies in their local community.
More Than Sad is a film and accompanying program that has taught over a million students and educators how to be smart about mental health.