American Foundation for Suicide Prevention Applauds President Biden on the Inclusion of Critical Suicide Prevention and Crisis Care Funding in the FY 2024 Budget Proposal
9 Mar 2023 — 4 min read
By AFSP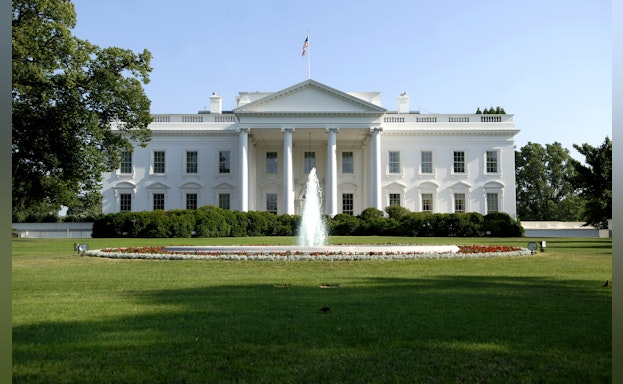 WASHINGTON (March 9, 2023) – Today, President Biden released his Fiscal Year 2024 (FY24) budget proposal, which makes important investments in critical suicide prevention efforts and mental health programs for the upcoming federal fiscal year beginning October 1. The proposal builds on the priorities President Biden outlined in his State of the Union address last month.
The American Foundation for Suicide Prevention (AFSP), the nation's largest suicide prevention organization, released the following statement from Chief Executive Officer Robert Gebbia:
"AFSP thanks President Biden for prioritizing suicide prevention and mental health in the Administration's latest budget proposal.
We commend the Administration for continuing to invest in the 988 Suicide & Crisis Lifeline and behavioral health crisis services, including providing $836 million for expanding and sustaining the country's crisis care continuum. This funding will go toward supporting national hotline operations, strengthening local call centers, and building out the nation's crisis response system to effectively respond to the thousands of people in the United States who experience a suicide, mental health, or substance use crisis each year. It is critical that anyone in the country experiencing a crisis has someone to call, someone to respond, and somewhere to go, regardless of where or when they need help.
Additionally, we are grateful for the inclusion of $80 million to expand the Centers for Disease Control and Prevention's (CDC) Comprehensive Suicide Prevention program. AFSP was instrumental in obtaining initial funding for the creation of this grant program in 2020, which currently funds suicide prevention programming in 17 states targeting specific populations within communities whose suicide risk are greater than the general population. These populations include Veterans, members of the LGBTQ community, individuals in rural areas, youth and young adults, and BIPOC communities. Recent increases in suicide rates amongst Native American, Black, and Hispanic people, as well as for youth ages 10-24.
The President's budget proposal also provides other notable investments in suicide prevention programming and mental health services, including:
$1.653 billion for the Community Mental Health Services Block Grant, an increase of $645 million over FY23 levels.
$35 million in the National Violent Death Reporting System – an increase of $10.5 million over FY23.
$553 million in funding for Certified Community Behavioral Health Clinics – an increase of $168 million over FY23.
$100 million in funding for the Mental Health Crisis Response Partnership Program, up $80 million from FY23.
$ 2.542 billion in funding for the National Institute of Mental Health, an increase of $200 million from FY23.
$25 million in new funding in support of the Dr. Lorna Breen Act, to establish a program to support the development of a culture of wellness in healthcare facilities including hospitals, rural health clinics, community health centers and medical professional associations.
The age-adjusted suicide rate in 2021 was 14.1 deaths per 100,000 people (up from 13.5 in 2020, but not quite as high as the 2018 rate of 14.2, which was a 40-year high). At a time when suicide rates are on the rise after two years of decline, it is not only important but vitally necessary to invest in mental health services across the board. Increases in suicide rates, feelings of sadness and hopelessness, and depression are prevalent in many populations, most notably in youth and young adults, LBGTQ individuals, and BIPOC communities. The President's budget proposal clearly centers these populations who are at increased risk for suicide and builds on the progress made last year in the FY23 budget.
AFSP thanks President Biden for uplifting these important components of suicide prevention, which directly align with AFSP's Project 2025, an initiative focused on reducing the annual rate of suicide in the US by 20% by 2025 through targeted impacts within four core areas which include firearms, healthcare systems, emergency departments and corrections systems. We look forward to working with the Administration and with Congress to support greater investments in suicide prevention and mental health."
Gebbia is a member of the CEO Alliance for Mental Health, a group of the leading organizations in the United States dedicated to improving the lives of people with mental health and substance use challenges. Read the CEO Alliance for Mental Health's statement on President Biden's FY 24 budget here.
On March 23, 2023, Gebbia submitted written testimony to the U.S. House of Representatives Appropriations Labor, Health and Human Services, and Education Subcommittee highlighting AFSP's top funding priorities.
###
The American Foundation for Suicide Prevention is dedicated to saving lives and bringing hope to those affected by suicide, including those who have experienced a loss. AFSP creates a culture that's smart about mental health through public education and community programs, develops suicide prevention through research and advocacy, and provides support for those affected by suicide. Led by CEO Robert Gebbia and headquartered in New York, with a public policy office in Washington, DC, AFSP has local chapters in all 50 states including Puerto Rico, with programs and events nationwide. Learn more about AFSP in its latest Annual Report , and join the conversation on suicide prevention by following AFSP on Facebook, Twitter, Instagram, and YouTube.