AFSP Spotlight Interview: Lisa Brattain
22 Jun 2018 — 6 min read
By AFSP
Tagged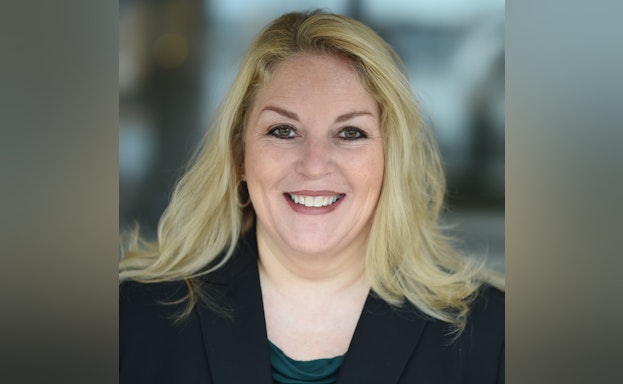 Jun. 22, 2018- Lisa Brattain became involved with AFSP in 2007 after the loss of her son Kurt to suicide, joining a group of people organizing a chapter in Indiana. Taking on a leadership role, Lisa helped turn the new chapter into one of AFSP's strongest, and took on the role of Area Director for both Indiana and Ohio in 2013.
Lisa was the first Area Director to have three walks raise more than $100,000 and then became the first to have four walks top that mark. This June, Lisa was promoted to Division Director of AFSP's East Central Division.
How and why did you first get involved with AFSP?
I became involved with AFSP in 2007, after losing my 19-year-old son, Kurt, by suicide in December 2006. My daughter found the Indianapolis Out of the Darkness Walk in early 2007, hoping to find a way to honor and celebrate her brother. As I began to understand how much work needs to be done in our communities surrounding the culture of mental health, and that AFSP creates an opportunity for suicide loss survivors to become active in the mental health movement, I realized this was a calling I needed to respond to, to honor my son Kurt.
What inspires you in AFSP's mission to save lives and bring hope to those affected by suicide?
I am most inspired by AFSP's ability to empower everyone, and anyone, to take action. "Just a Mom" can move mountains! You don't have to be a mental health professional, a medical professional, a legislator, etc. to make a difference. AFSP met me at the center of what I consider "my greatest life storm" and breathed life back into me. The organization helped me shape my language for what happened to my son and to my family, and helped me find my voice in the midst of my greatest heartbreak. It helps me to be able to help other survivors weathering a similar storm, and help them find their language as well. Additionally, I must do something to make sure this doesn't keep happening. I want others like my Kurt to find the resources and help they need to be well and live their best life.
How have your responsibilities changed now that you're a Division Director?
The obvious answer is the expanded territory. I also have new Area Directors to support and inspire. I am looking forward to helping shape the future of AFSP through our chapter operations. I am sure there will be many changes that I haven't even anticipated yet, but change is part of growth. We must grow to save lives!
What is a typical day like for you?

A day in the life of Lisa Brattain – how riveting! (LOL.) I get up, get my first caffeine fix, and begin to work in my home office, usually in my PJs with a highly unattractive top-knot ponytail.
My home office is my son's old bedroom. It took several years, and a lot of tears and courage, to convert his room into my office, but I didn't want anyone else using Kurt's room: it had to be me. It is Kurt's room, as long as I live here. I couldn't stand to look at his bedroom any longer, knowing he would never occupy that room again. I had kept it as Kurt's room for years, but needed to refresh myself and my home to be operational in my new normal.
I cried every moment of dissembling his bedroom and packing his things up to be stored. I continued to cry with every paint stroke of changing the color of the room, but Kurt's dog sat in the room with me while I painted. He would give me an occasional kiss while I cried and painted, as if to say, "It's okay, Mom, we love you."
I now sit in my office with pictures of Kurt and other loves of my life, some of Kurt's prized possessions, and wall art from some very special people, including a Be The Voice sign created by a very sweet friend, the handwritten lyrics to one of Kurt's favorite songs, "Rapture," by the band HURT. A friend had the band members from HURT sign it. It is now framed and posted next to my desk.
What are the challenges you typically face in your role?
Our greatest challenge is also the greatest reward. We typically only meet people when they have experienced a tragedy, are struggling with their own mental health, or are trying to support a loved one who is struggling. People often come to us in raw and difficult places. It isn't always easy to navigate someone else's pain, but when you see them start to find their own voice and begin to walk through their own story, it is amazing!
What specific goals do you hope to achieve going forward?
Ultimately, there is only one goal that reflects all the other smaller goals that drive this work each day: to see the number of suicides begin to decrease, instead of climbing each year. The goal here is to save lives.
There are many different tasks and activities that contribute to the overall goal, including raising awareness, and raising funds to support research, advocacy, education programs, and the delivery of resources and support. Everything is done with the large goal in mind, to save one (and many) more families from losing a loved one to the tragedy of suicide.
There is an unspoken goal that I carry in my heart: to Kick the A$$ of the illness that came after my son. I plan to spend my life in pursuit of the illness (depression) that impacted my son's life in the same way that my son's mental health condition pursued and impacted his everyday life. In my heart, that is what makes all of this make sense to me and I must respond accordingly.
What keeps you going and feeling inspired when the going gets rough? What kind of activities do you like to do when you need to re-charge?
It never fails: in the moments when I question if all of this hard work is making a difference – for no other reason than I am tired and need to practice some self-care – something happens to remind me that every little thing we do is getting us closer to achieving our biggest goals.
For example: the CEO of a mental health facility asked me to come speak as a suicide loss survivor to their inpatient youth. I was terrified I would say something wrong and trigger one of these precious young people, who were already in a vulnerable state. I was actually angry at the CEO for putting me in this situation! But once I was there, I knew I had to deliver. I was feeling upset afterwards, unsure of what impact I may have had on these teens, good or bad. I even avoided that CEO for a couple of years! Several years later, one of the Walk chairs got a call from a college student who was looking for the woman from AFSP who had come to speak at that particular facility years ago while she was an inpatient. The student wanted to thank me for being there, and for helping to give her a different perspective in the midst of her pain. She felt it had changed her life, and the way she managed her mental health. She was now in college and doing very well. Moments like these remind me why we must keep pushing, because people are counting on us. These are the moments that feed my soul and keep me driven to do more.
Recharging, for me, can sometimes look like a long ride on the back of my husband's motorcycle. There's nothing like a good dose of oxygen forced into your lungs to clear your head! Recharging might also include having my adult daughters, their spouses, and my grandchildren around. I thrive in the chaos of #MyTribe. My hubs is an excellent grill master. There's nothing like a great meal with the people I love. The occasional mani/pedi is also a good recharge. Couple that with a shoe shopping trip; that is a win! Retail therapy is a good refresher, even if it's just in the form of window-shopping.