American Foundation for Suicide Prevention Forms New Chapter in West Texas
14 Sep 2022 — 3 min read
By AFSP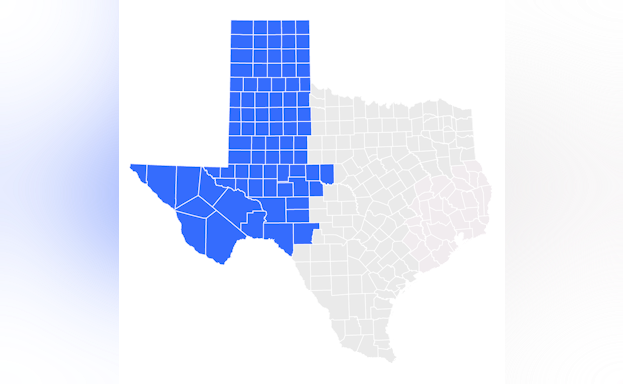 NEW YORK (September 13, 2022) - The American Foundation for Suicide Prevention (AFSP), the nation's largest suicide prevention organization, is thrilled to announce the formation of its new West Texas chapter, bringing the total number of AFSP chapters to 74 nationwide.
The West Texas chapter is the fifth and largest chapter within the state covering over 117 thousand square miles and 84 counties. The area director overseeing the chapter is Tracy Sommers.
"This achievement was made possible by the dedication of AFSP volunteers who were persistent in their efforts to create this chapter," said Bob Gebbia, CEO of AFSP. "The West Texas chapter strengthens the accessibility of AFSP's life-saving work at the local level. Our chapters deliver innovative prevention programs, advocate for policies and legislation, educate the public about risk factors and warning signs, raise funds for suicide research and programming and support individuals who have lost someone to suicide."
Our volunteers have been organizing Out of the Darkness Community Walks, educational events and hosting Survivors of Suicide Loss Day events in the West Texas region for over a decade. "The volunteers' hard work has resulted in exceptional growth in the last two years," noted Jayne Whisnant, the area director for Central Texas.
Sybille Neuber, West Texas chapter board co-chair, has volunteered in the region with AFSP for the last six years after her son died by suicide at the age of 18. Neuber said, "I have personally benefited from the resources AFSP provides and I have seen the need in our community for education about mental illness and addiction, some of the main predictors of suicide. In order to create a culture that is smart about mental health and to raise awareness for suicide prevention, we need to be able to connect with one another and talk about our own struggles. This new chapter provides us with the resources to make this possible."
The West Texas chapter will support the needs of a diverse population from the top of Texas' panhandle to the Mexican border. The region encompasses cities like El Paso, where over 80% of the population is Hispanic and Lubbock, home to over 40,000 students at Texas Tech.
"West Texas is the epitome of the melting pot that America is known for," said Amanda Provence, Neuber's fellow West Texas board co-chair. "Having a chapter in the area means bringing life-saving information to 2.5 million people. We are proud to be the founding members of the chapter that will change the view on mental health in West Texas."
###
The American Foundation for Suicide Prevention is dedicated to saving lives and bringing hope to those affected by suicide, including those who have had a loss. AFSP creates a culture that's smart about mental health through education and community programs, develops suicide prevention through research and advocacy, and provides support for those affected by suicide. Led by CEO Robert Gebbia and headquartered in New York, with an Advocacy office in Washington, DC, AFSP has local chapters in all 50 states with programs and events nationwide. Learn more about AFSP in its latest Annual Report, and join the conversation on suicide prevention by following AFSP on Facebook,Twitter, Instagram, and YouTube.
Please direct inquiries to Kate Cammell, Public Relations Manager, 212.363.3500, ext. 3006, [email protected]