American Foundation for Suicide Prevention Held International Summit on Suicide Research, Convening World's Leading Researchers
November 8, 2023 – 3 min read
By AFSP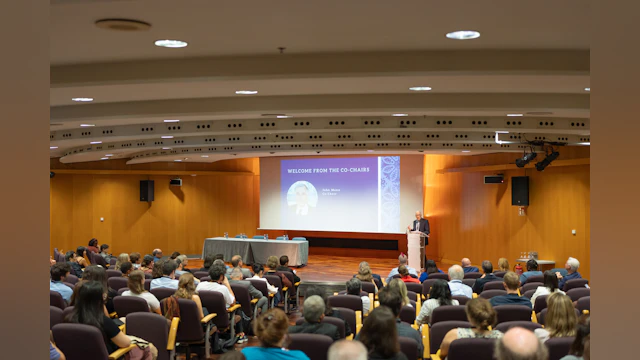 NEW YORK (November 8, 2023) – The largest private funder of suicide prevention research, the American Foundation for Suicide Prevention (AFSP), along with the International Academy of Suicide Research hosted the 10th International Summit on Suicide Research (ISSR) from October 15 to 18, 2023 in Barcelona, Spain. At this year's Summit, more than 560 leading researchers representing 32 countries convened to discuss the latest research findings - what we know today, and continue to uncover about how to prevent suicide and to help people experiencing suicidal ideation and attempts, has been fueled by research. 
"AFSP is proud to bring together the foremost global researchers to learn how we can support one another in our efforts to create a world without suicide," said AFSP Senior Vice President of Research Dr. Jill Harkavy-Friedman. "Suicide prevention is a public health issue of great global importance as more than 700,000 people die by suicide worldwide each year. Prioritizing innovative research and methodologically sound studies, and sharing our learnings with one another stimulates novel research and increases our understanding of the mechanisms that underlie suicide to save lives."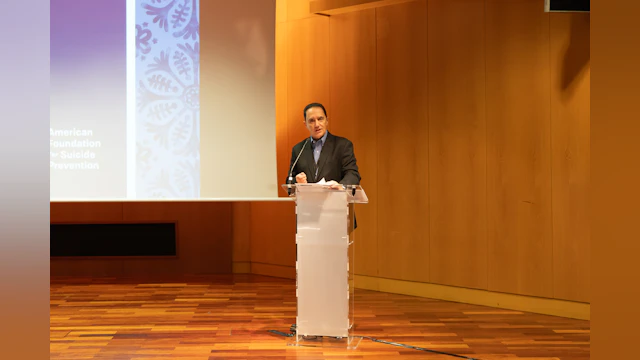 The International Summit on Suicide Research engages an interdisciplinary group of researchers studying topics ranging from brain function, genetics, rates of suicide and factors that contribute to suicide as well as approaches to intervention and prevention. Novel methods using digital and informational techniques are shared. In addition to plenary sessions with preeminent suicide researchers and symposia, the meeting included a mentoring program, poster sessions where researchers presented their findings, and workshops addressing methodological issues particular to suicide research. Sessions covered subjects such as perspectives on the future of suicide research and approaches to facilitate the inclusion of underrepresented populations and those with lived experience.
"The International Summit on Suicide Research lets us meet people that are tackling the same things that we're tackling in very different ways with very different tools, researchers who we can partner with," said Paul Nestdat, M.D., a summit attendee and associate professor at Johns Hopkins University. "Engaging with people that are as passionate about this topic as I am is not just helpful, it's really essential. It's the only way to get this work done and to save lives." 
The summit was co-chaired by John Mann, M.D., Paul Janssen Professor of Translational Neuroscience at Columbia University and Director of Research and Director of Molecular Imaging and the Neuropathology Division at the New York State Psychiatric Institute; and Ping Qin, M.D., Ph.D., Professor at National Center for Suicide Research and Prevention, University of Oslo in Norway. AFSP's input for planning the summit was represented by Dr.  Harkavy-Friedman and AFSP CEO Robert Gebbia. 
AFSP was founded as a research organization and the current investment in active research is $32 million. To learn more about our research efforts, that shape the global suicide research agenda, visit https://afsp.org/research-connection-newsletters/.
###
The American Foundation for Suicide Prevention is dedicated to saving lives and bringing hope to those affected by suicide, including those who have experienced a loss. AFSP creates a culture that's smart about mental health through public education and community programs, develops suicide prevention through research and advocacy, and provides support for those affected by suicide. Led by CEO Robert Gebbia and headquartered in New York, with a public policy office in Washington, DC, AFSP has local chapters in all 50 states, DC and Puerto Rico, with programs and events nationwide. Learn more about AFSP in its latest Annual Report and join the conversation on suicide prevention by following AFSP on Facebook, Twitter, Instagram, and YouTube.
Please fill out this press request form with media inquiries.